COMBANK
ComBank the highest ranked Bank in latest LMD 100
Moves to 3rd place in magazine's roll of corporate honour, moving up 2 places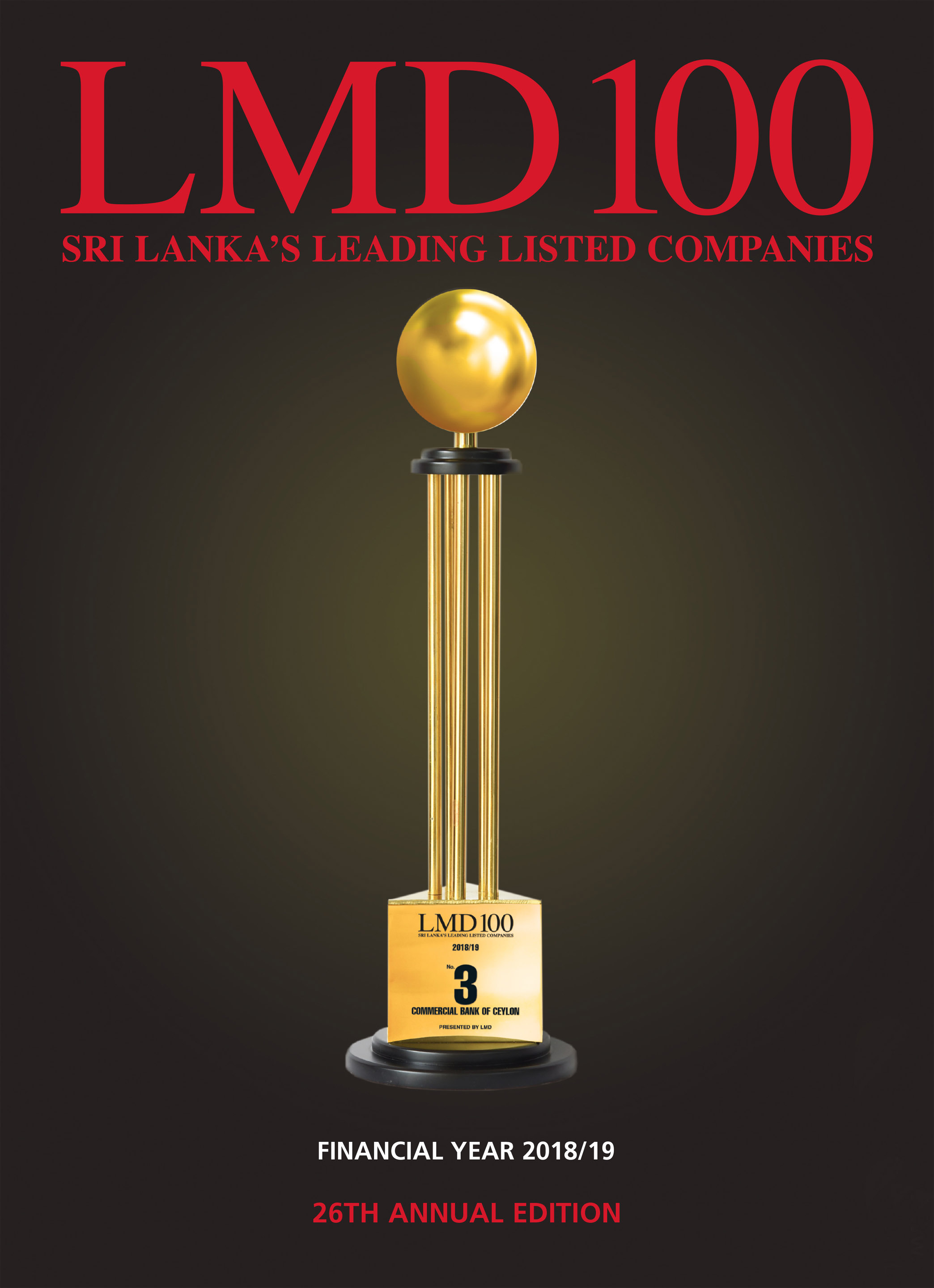 The Commercial Bank of Ceylon has been ranked third in the latest edition of the 'LMD 100' – Sri Lanka's premier ranking of the country's listed companies – moving up two places from last year.
Commercial Bank is the highest-ranked bank in the 26th edition of this prestigious ranking, widely considered Sri Lanka's version of the Fortune 500.
LMD's roll of corporate honour is to be formally released as a special edition in December 2019.
Commercial Bank of Ceylon has been ranked among the Top 10 listed companies in Sri Lanka every year since the ranking was first published in respect of 1993-94.
The LMD's primary ranking is based on turnover, but the magazine also ranks companies by sector as well as by total assets, profit after tax, shareholders' funds, market capitalisation, earnings per share, dividends per share and many other performance indicators.
Commenting on the Bank's ranking among the top three listed companies in Sri Lanka in the latest edition of the LMD 100, Commercial Bank Managing Director Mr S. Renganathan said: "The last financial year posed many challenges to business and the banking sector in particular. Moving up the rankings in such an environment is a convincing affirmation of the calibre of the institution and its ability to perform even in difficult times. This latest ranking is therefore a tribute to the inherent strength of Commercial Bank and its team."
LMD's latest ranking establishes that Commercial Bank of Ceylon PLC has outperformed many of the country's leading diversified conglomerates, telcos, retail giants, insurers and other sector leaders, in addition to topping all listed banks.
The largest private sector commercial bank and third largest bank in Sri Lanka, Commercial Bank's assets value stood at Rs. 1.303 Tn. (USD 7.123 Bn.) at the end of 2018, and the Bank accounted for approximately 11% of sector assets. With a legacy of 100 years, it serves over 3.5 million customers with a staff strength of 5,027 in Sri Lanka and overseas.
Commercial Bank's gross income grew by 20.7% to Rs 138.0 billion in 2018, and the Bank reported profit before tax of Rs 25.6 billion and profit after tax of Rs 17.5 billion and paid a total of Rs 14.3 billion in taxes (income tax, taxes on financial services including DRL of Rs 650 million and crop insurance levy) to the Government in respect of the year. Shareholders' funds at the end of the year stood at Rs 118.4 billion.
The only Sri Lankan Bank to be ranked among the world's top 1000 banks for nine years consecutively, Commercial Bank operates a network of 267 branches and 854 ATMs in Sri Lanka. The Bank won over 40 international and local awards in 2018, has received more than 25 awards to date this year, and been ranked among the 10 Most Admired Companies in Sri Lanka in 2019.
Commercial Bank's overseas operations encompass Bangladesh, where the Bank operates 19 outlets; Myanmar, where it has a Representative Office in Yangon and a Microfinance company in Nay PyiTaw; and the Maldives, where the Bank has a fully-fledged Tier I Bank with a majority stake.