REGIONAL GEOPOLITICS
CHINA RISING

IN SOUTH ASIA
Taamara de Silva runs through the emerging geopolitical landscape in South Asia and Sri Lanka
The changing balance of power is not only between Asia and the West; it's also in Asia itself, which raises concerns for future peace, stability and prosperity in the region. Although it is a tiny island nation, Sri Lanka has tried to fulfil both its economic and security needs by leveraging an advantageous location along Indian Ocean shipping routes, which are both lucrative and strategic.
And the challenge for the country is simple yet complex – i.e. to carefully counterbalance its powerful counterparts India and China in their respective pursuit of self-interest. Yet, Sri Lanka must safeguard its identity and avoid being colonised!
It all started in the 19th century when emerging leaders in Asia broke the shackles imposed by their colonial rulers, revolting repeatedly to regain their independence. They went on to rediscover that there existed a common bond among Asian people – a sacred if not spiritual civilisation that bore testimony to an interconnectedness that would shape a pan-Asian ideology.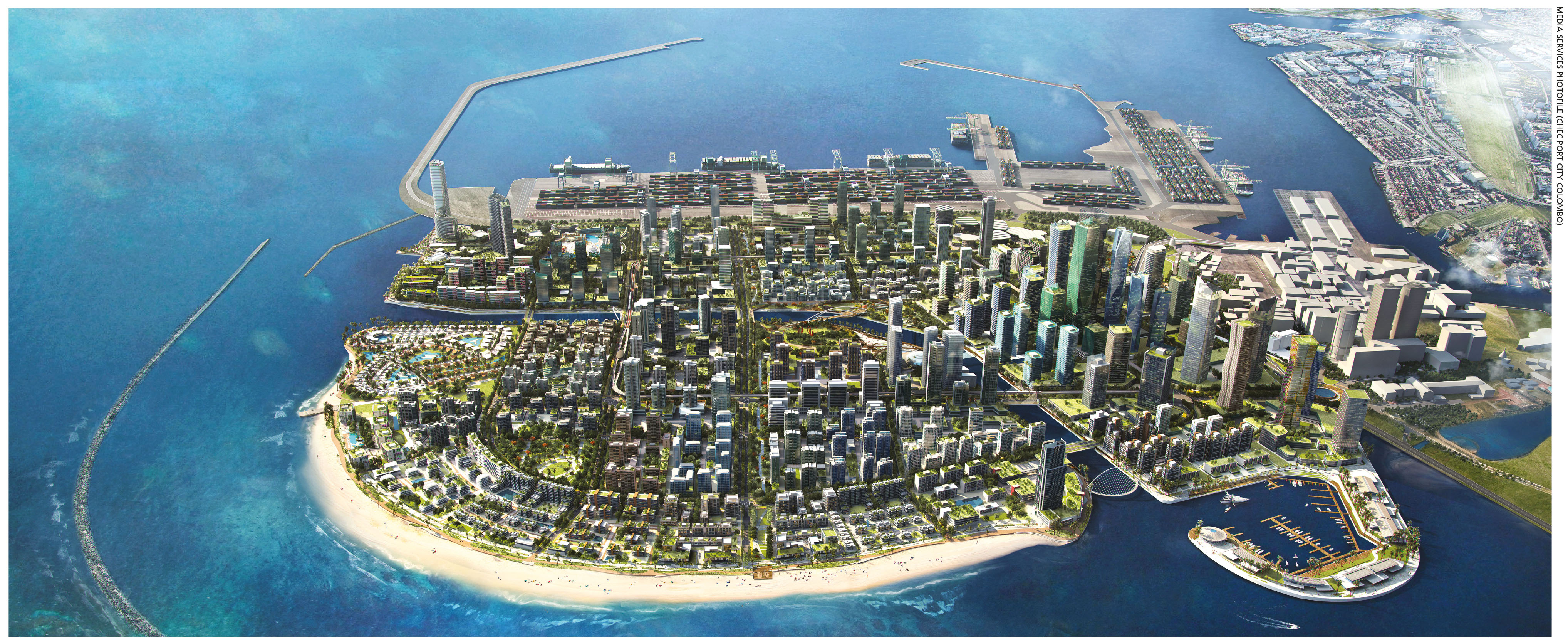 Amidst the rapid acceleration of decolonisation following World War II, new ideas of Asian unity and solidarity emerged in most foreign policies of Asian nations, which were cast together in carving out a destiny of their own.
Home to nearly a quarter of the global population, South Asia is one of the most densely populated regions in the world. However, it's one of the least integrated as intra-regional trade accounts for only five percent of South Asia's trade.
This can be attributed mainly to limited transport connectivity, regulatory impediments, ineffective multilateral trade agreements, and suppressed hostilities between major trading partners India and Pakistan, which are threatening to explode.
Historically, all South Asian nations shared a link to British colonialism. No sooner did Sri Lanka gain independence from the British Empire, Asian giants China and India befriended it, with the distinctive location and strategic potential being among the reasons for this.
Nothing has impacted South Asia more profoundly than the rise of China. The far-reaching consequences of Chinese political, economic and military entrenchment in the region can well be disguised in what may be described as 'benevolent financial assistance.'
While SAARC died a slow death, India aligned itself with the West to counter Chinese and Pakistani resurgence. Each South Asian nation is on its own in the absence of proper direction and regional policy, resulting in vulnerabilities that are being exploited in varying proportions.
Meanwhile, the bilateral dispute between the US and China has created global turbulence with both countries raising each other's import tariffs. Interestingly, this may create some economic opportunities as these two superpowers are now looking to source cheaper imports
from other countries – particularly in items where domestic production is insufficient to meet local demand.
The US is hastily negotiating trade agreements with countries like Canada, Mexico and South Korea to obtain more preferential trade access, while China is trying to achieve similar objectives through its Belt and Road Initiative.
Even though South Asia is among the least economically integrated regions with a relatively limited presence in global value chains compared to East and Southeast Asia, the effects of a trade war can take a toll on the highly populated and rapidly developing region.
Sri Lanka too runs the grave risk of being caught in the US-China turf war. This may result in the nation being forced into non-inclusive and unbalanced trade relations, resulting from its precarious economic position with a large portion of debt repayments due this year, and the fragile political outlook with elections looming in the latter part of the year and then 2020.
The crown jewel of a soon to be world empire, the Hambantota Port is highly sought after as China has done well to win the prize.
It will pay a hefty price if it loses control of this facility – and that will lead to an irreparable loss of control in the Indian Ocean all the way to Antarctica.
Its investment in the Colombo International Financial City (CIFC – a.k.a. Port City) has given China both strategic and commercial space in the region. In the larger power game, the leverage of India and the US is limited, as China has fortified its relations with Sri Lanka through massive financial assistance and incentives.
Sri Lanka is left with two options: either stay out of the fray of rivalries between great powers and accept the fallout; or skilfully navigate the opportunities presented by the rivalry between India and China, and far-reaching implications of geopolitical clout from the US and Europe.
However, if the latter strategy is to succeed, Sri Lanka needs to reach a political consensus locally and establish more solid foreign relations.
Overall, the nations of South Asia need to move beyond mistrust and old paradigms, and towards engaging with each other in meaningful and mutually beneficial ways.