CFA SOCIETY SRI LANKA
Q: How does CFA Society Sri Lanka look to support the development of finance professionals in this country?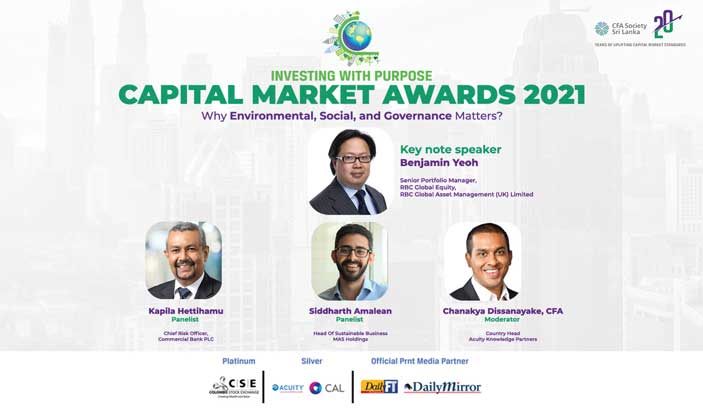 A: Since its inception 20 years ago, CFA Society Sri Lanka has focussed on uplifting the standards of the nation's capital markets.
Our mission is to lead the finance and capital markets in introducing and promoting governance and ethics, while facilitating our members in continuously learning and keeping pace with global best practices.
We also support candidates who are pursuing the Chartered Financial Analyst (CFA) programme through the CFA Sri Lanka Candidate Council. This has played a crucial role in assisting candidates with their exam preparations, and fostering networks among charterholders and candidates.
Furthermore, we conduct university and employer outreach programmes aimed at supporting our growing body of candidates and charterholders to improve their career prospects.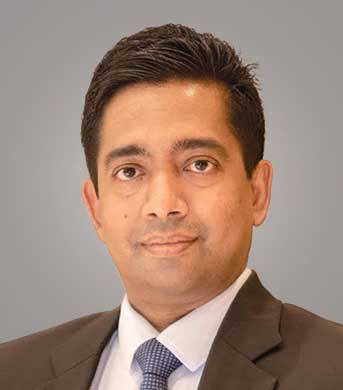 Q: What role do the CFA Capital Market Awards play in promoting sustainability in Sri Lanka's financial services industry, in your opinion?
A: For eight years, these awards have sought to recognise and reward outstanding achievements in the capital markets space.
There are five categories of awards – viz. Best Stockbroking Research Team, Best Equity Research Report, Best Sector Report, Best Investor Relations and Best Unit Trust Fund, with Gold, Silver and Bronze awards offered in each category.
The capital markets play a vital role in Sri Lanka's economic growth trajectory, and enhancing standards will be critical to instilling confidence among international institutional investors and attracting much needed investment to the country.
Therefore, with its positioning as the only industry awards of its kind in Sri Lanka, the CFA Capital Market Awards establishes a strong link to investor interest while simultaneously raising the standard of excellence.
We work with a carefully selected panel of judges that comprises charterholders and industry experts to help us select the best among peers. Since these awards were launched, it is encouraging to see the improvement in quality, and the breadth and depth of research and dissemination to a broader set of investors.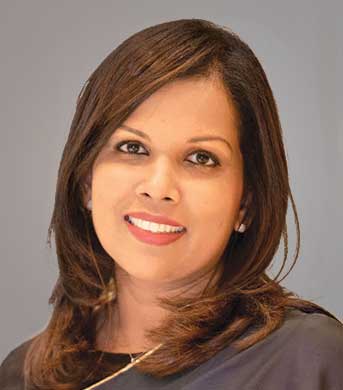 Q: And finally, could you expand on this year's CFA Capital Market Awards theme of 'Investing with Purpose'?
A: This year's theme was centred on Investing with Purpose to draw attention to the importance of sustainable investments.
While there has been a growing shift to environmental, social and corporate governance (ESG) investing globally, Sri Lankan capital markets are yet to focus on this.
This year, the CFA Institute launched the Certificate in ESG Investing created by the CFA Society – UK. This highlights the importance of ESG aspects to investors and offers candidates an opportunity to develop their skills in this space.
As such, we wanted to share best practices and insights from global thought leaders and corporates that have embraced sustainable business models, to help local capital market participants understand the growing importance of ESG and how to factor it into the valuation process.
With an audience comprising capital market participants ranging from stockbrokers and regulators to asset management companies, addressing this topic is timely and relevant in an attempt to encourage change.
Dinesh Warusavitharana
President
Rashmi Peiris Paranavitane
Chairperson
CMA Awards Committee
Telephone 0773 661931  |  Email secretariat@srilanka.cfasociety.org  |  Website www.cfasociety.org/srilanka/Pages/default.aspx