CEYLON CHAMBER OF COMMERCE
Climate change adaptation for agribusinesses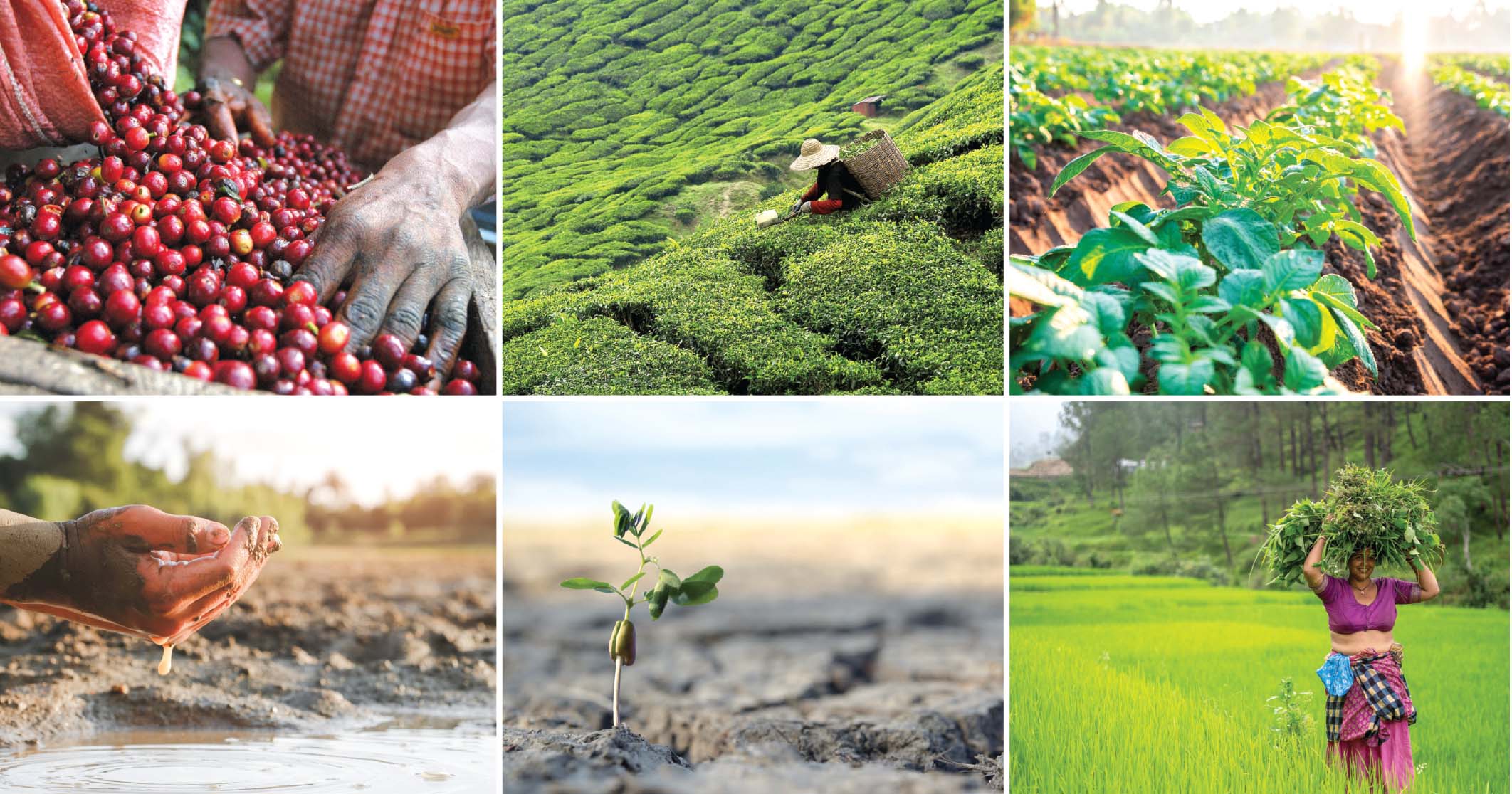 The Ceylon Chamber of Commerce in collaboration with the Australian government funded Market Development Facility (MDF) – Australia's flagship private sector development programme – brought agribusinesses together to discuss climate change.
In a recent webinar, industry experts discussed adaptation and mitigation strategies through business models and a shift in attitude. As Sri Lanka's agriculture sector dominates the livelihoods of nearly 70 percent of the rural population and contributes seven percent to the nation's GDP, climate change is a critical topic that needs attention.
Australian Deputy High Commissioner to Sri Lanka Amanda Jewell noted: "The Intergovernmental Panel on Climate Change (IPCC) published a landmark report this year, indicating a code red alert for humanity. The last five years have been the hottest on record since 1850, and the rate at which the sea level rose nearly tripled compared to between 1901 and 1970."
She added that high temperatures lead to changes in rainfall and extreme weather events such as flooding, which Sri Lanka is increasingly experiencing: "This is a major risk to sustainable development and affects global efforts to eradicate poverty."
MDF Sri Lanka has pivoted its focus to climate change this year. It has actively engaged with partners, and government, industry and private sector stakeholders, in the last five years, on innovative solutions to address constraints to climate change adaptation and encourage mitigation.
It supports climate change investments in line with its aim to improve the livelihoods of the poor and act as an advocate for women's economic empowerment.
Investments in adaptation and mitigation are essential to building the agriculture sector's resilience to climate change, and vital to sustaining livelihoods in a world that continues to buckle under the challenges posed by the COVID-19 pandemic.
Dilhan Fernando explained that the Earth rewards good behaviour. He noted that climate change is expected to reduce crop yields by between 10 percent and 25 percent by the end of the century, and the threats posed by the climate crisis affect the most marginalised sections of society while also having a negative spillover to other sectors.
He said: "We have serious issues relating to food security, the export economy and social instability that could be the result of the weakening global economy."
"Many of us in business yearn for 'normal' but we must remember that it is the normal that led to this situation," Fernando asserted.
Additionally, he emphasised the value of nature-based solutions, collaborative activities and bringing academia into the equation to facilitate local farmers' adoption of innovative international solutions. Methods such as agroforestry, using more climate friendly fertiliser and sensor-based drone enabled precision agriculture are being pursued.
According to Fernando, traditional farming methods and inertia are major challenges. To overcome these challenges, working with communities to help them adapt to the changing climate while sharing knowledge on growing new climate adapted crops is necessary.
Charitha Subasinghe explained that rising vegetable and fruit prices impact the basket of goods' average price to a great extent, contributing to a higher rate of inflation. The unpredictability of weather patterns affects harvests and jeopardises food security, reducing the quality and quantity of crops.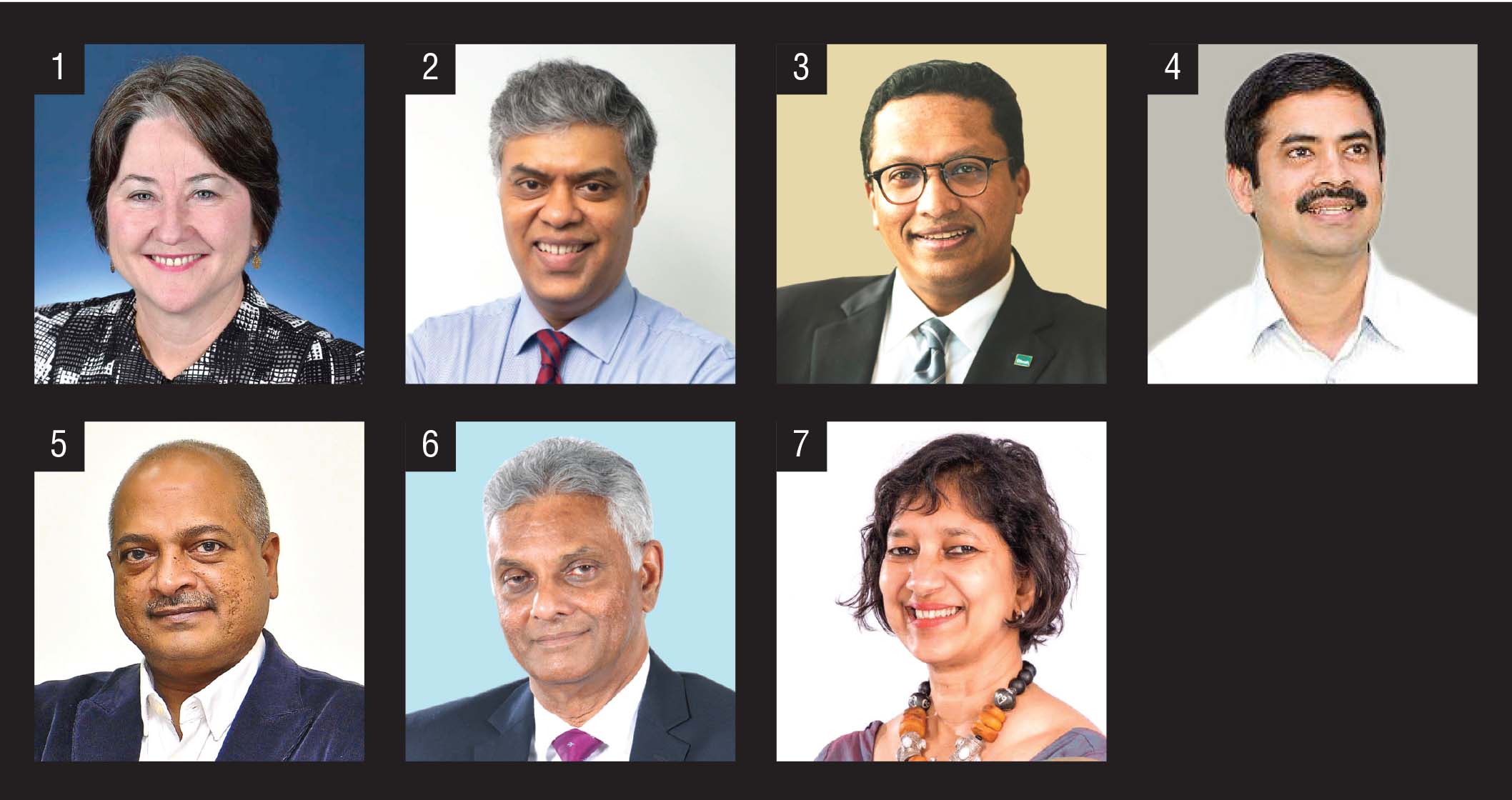 "We have been blessed with unlimited resources for centuries… and this has not pushed us to think differently," he commented.
Meanwhile, Shea Wickramasingha highlighted the poor storage infrastructure available for agribusinesses, adding that this impacts the entire value chain. She believes there is a clear business case for supporting farmers.
Wickramasingha pointed out that education and providing the right tools will help them overcome challenges: "We've tied up with the UNDP to bring meteorological weather information to the field, and now we're in the process of developing a mobile app to ensure real-time data can be relayed between farmers and the company."
Financial support is vital to the feasibility of any initiative. "Financial services need to step up and build the necessary infrastructure to support smallholder farmers," she noted, adding that Sri Lanka – with its abundant biodiversity – has incredible potential to attract investors.
It was stated that donor organisations are willing to partner for projects especially in the agriculture sector. Therefore, companies with solid business plans related to sustainable initiatives are likely to find ample funding opportunities.
Corporates need to think beyond CSR to fight climate change. Rohan Fernando stated that rainwater harvesting ponds have managed to salvage around 250 million litres of rainwater, which would otherwise have been wasted. To this end, he stressed the importance of preventing resource wastage.
In a nutshell, the discussions revolved around how to adapt to climate change and build the resilience of ecosystems. It concluded with the understanding that collaborating with nature – rather than confronting it – would be the smartest way to move forward while continuing efforts to bring about a change in mindset.
– Compiled by Azraa Killru
INTERVIEWEE DETAILS
1.Amanda Jewell
Australian Deputy High Commissioner to Sri Lanka
2.Charitha Subasinghe
President – Retail
John Keells Holdings
3.Dilhan Fernando
CEO
Dilmah Ceylon Tea Company
4.Dr. Giriraj Amarnath
Research Group Leader
International Water Management Institute
5.Nisthar Cassim
Editor
Daily Financial Times
Wijeya Newspapers
6.Dr. Rohan Fernando
Managing Director
Aitken Spence Plantation Managements
7.Shea Wickramasingha
Group Managing Director
CBL Group
COMPANY DETAILS
Telephone:2421745
Email:info@chamber.lk
Website:www.chamber.lk