CENTRAL CHINESE PROVINCE SWAMPED AFTER HEAVIEST RAIN IN 1,000 YEARS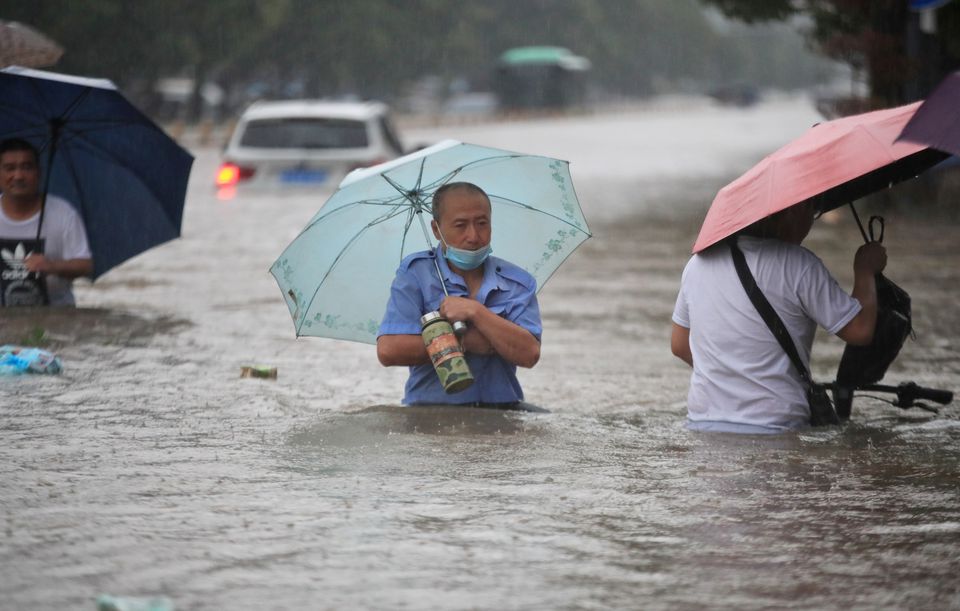 Local authorities said the rainfall had caused a 20-metre breach in the Yihetan dam in Luoyang city west of Zhengzhou, and that the dam "could collapse at any time".
In Zhengzhou, the local flood control headquarters said the city's Guojiazui reservoir had been breached but there was no dam failure yet.
About 100,000 people in the city have been evacuated to safe zones.
SCHOOLS, HOSPITALS CUT OFF
Taiwanese technology giant Foxconn (2317.TW) operates a plant on the outskirts of Zhengzhou, next to the city's airport, that assembles iPhones for Apple (AAPL.O). It said there was no direct impact on its facility, but had activated an emergency response plan.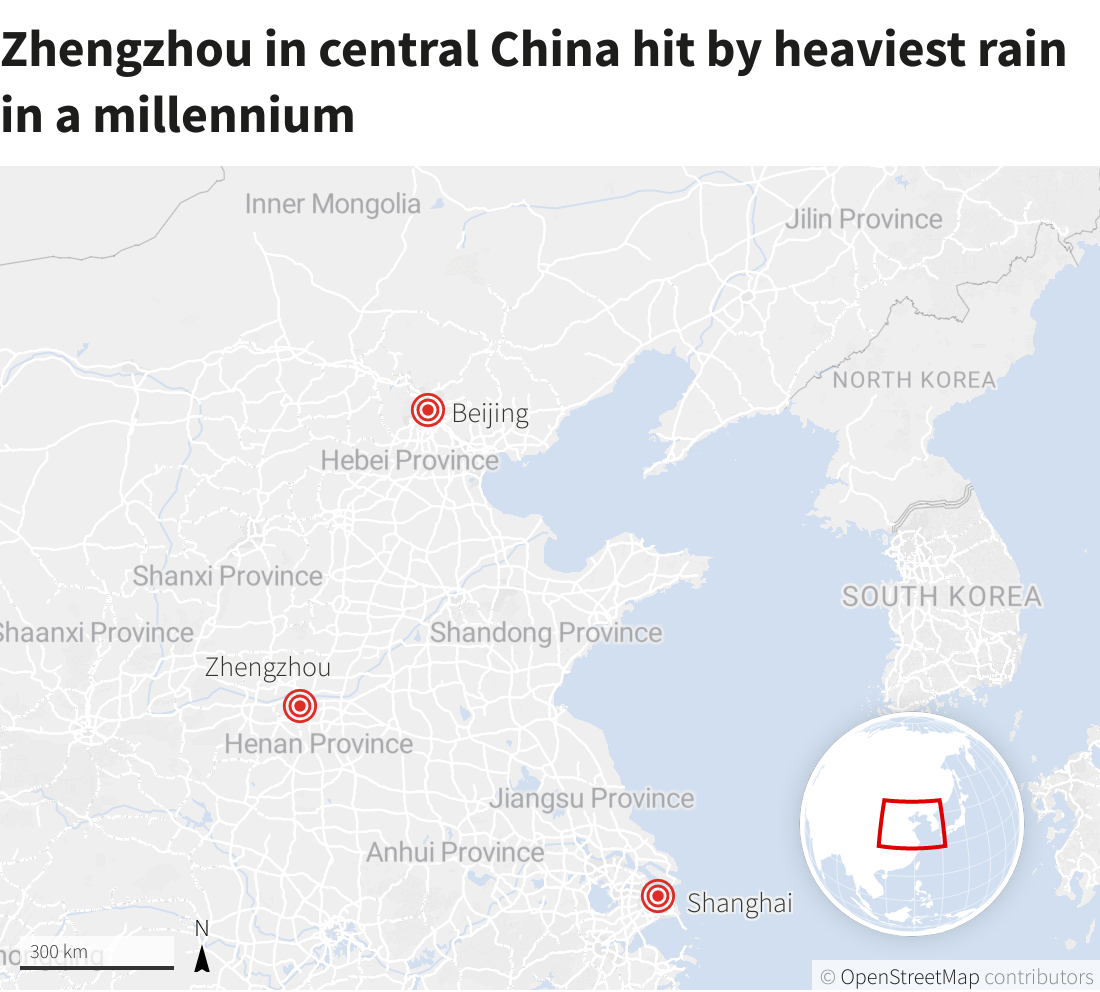 SAIC Motor (600104.SS), China's largest automaker, said logistics at its Zhengzhou plant would see some short-term impact, while Japan's Nissan (7201.T) said production at its Zhengzhou factory had been temporarily suspended.
Zhengzhou's transportation system remained paralysed, with schools and hospitals cut off by waterlogging. Some children have been trapped in their kindergartens since Tuesday.
Residents caught in the flood had taken shelter in libraries, cinemas and even museums.
"We've up to 200 people of all ages seeking temporary shelter," said a staffer surnamed Wang at the Zhengzhou Science and Technology Museum.
"We've provided them with instant noodles and hot water. They spent the night in a huge meeting room."
About 3 km away, the First Affiliated Hospital of Zhengzhou University – the city's largest with over 7,000 beds – has lost all power, and even backup supplies were down.
The hospital was racing to find transport to relocate about 600 critically ill patients.