CARMART
Carmart Introduces Attractive Offer on Peugeot SUVs for Permit Holders 
Colombo, Wednesday 17th July 2019: Carmart (Pvt) Ltd, the sole distributor in Sri Lanka for the world-renowned European vehicle brand Peugeot has introduced an attractive and one-of-a-kind offer. New buyers – both permit holders as well as full duty purchasers – of Peugeot 3008 and 5008 SUVs will be entitled to 3 years / 60,000km of maintenance entirely free of charge (subject to terms & conditions). This includes all parts, consumables, and associated labour, engine oil, filters, battery; brake pads, wiper blades, and even tyres.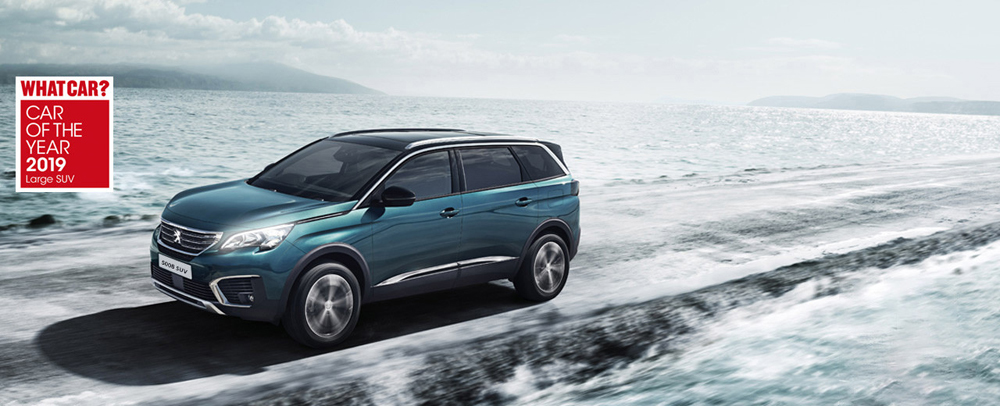 Speaking on the offer Director/Chief Executive Officer of Carmart, Yasendra Amerasinghe said, "There is a market perception in Sri Lanka that maintaining European vehicles is considerably more expensive compared with vehicles from other countries. This offer is designed to allay those concerns. Combined with the comprehensive 3 year / 60,000km manufacturer's warranty from Peugeot, it means that our customers would only need to pay for fuel and insurance for 3 years. This is an unprecedented offer in the auto industry in Sri Lanka".
The 3008 and 5008 accounted for 300 sales in 2018 alone, despite import restrictions being imposed by the Government in October, thereby marking Peugeot SUVs the most popular European brand-new SUV range in Sri Lanka.
Peugeot's SUV models have won many international awards, including "Carbuyer's Best Medium SUV 2019", the Driver Power's 'Car of the Year 2018' and the 'Gold Winner – Mid-Sized SUV 2018' in the 16th Driver Power survey. The modern and sporty Peugeot 3008 SUV has won 63 awards worldwide and was voted Car of the Year 2017 by 58 European journalists from 22 countries.
The Peugeot 3008 offers a unique blend of style, comfort and road handling. The spectacular Peugeot i-Cockpit® is state-of-the-art and gives new meaning to being in the driver's seat. It offers a more intuitive and intense driving experience, with a compact steering wheel, 12.3 inch digital head-up instrument display and central 8 inch capacitive touchscreen console with ergonomic piano keys to top it all off. It also offers several driving aids and other high-tech equipment, as well as seamless connectivity. Moreover, European brands in general have more appeal among customers for its prestige, comfort and safety. Peugeot in particular scores highly on all three of these fronts coupling superior design with maximum comfort and safety in mind.
Cutting edge features in its class include the Grip Control all terrain system, enabling off road use with a 2WD vehicle; wireless phone charging; an electric tailgate with foot sensor; intelligent reading of speed limit signs; driver drowsiness alert system; 180 degree camera; massaging driver's seat; a top of the line Focal Hi-Fi system; Nappa leather interior; and a panoramic glass roof with sliding sunroof.
Carmart (Pvt) Ltd has been importing Peugeot vehicles since 1953, making it one of the oldest importers for Peugeot in the world, and the oldest in the Asian region.
The Peugeot SUV range is available for test-drives and viewing at the Peugeot Blue Box showroom at 424 Union Place, Colombo 2 or call 0761 808808.