CALL FOR INTERNATIONAL ASSISTANCE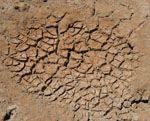 President Maithripala Sirisena reached out to the United Nations (UN) and its affiliated bodies for assistance in the wake of the prevailing severe drought conditions in the country.
While thanking the president for establishing a task force to monitor and supervise drought relief, UN officials provided assurance that they would spread awareness on the situation within the international community.
They also extended expertise in monitoring, evaluation and communication regarding the situation, while representatives from the World Food Programme have offered to help with providing employment to rural folk who have lost jobs due to the drought.
To combat the main problem of a lack of clean drinking water, UN officials are reportedly looking into the possibility of supplying bowsers to supply water to drought-affected areas.