BUSINESS SENTIMENT
CONFIDENCE AT A FOUR MONTH HIGH
Sentiment in corporate circles improves despite persistent economic challenges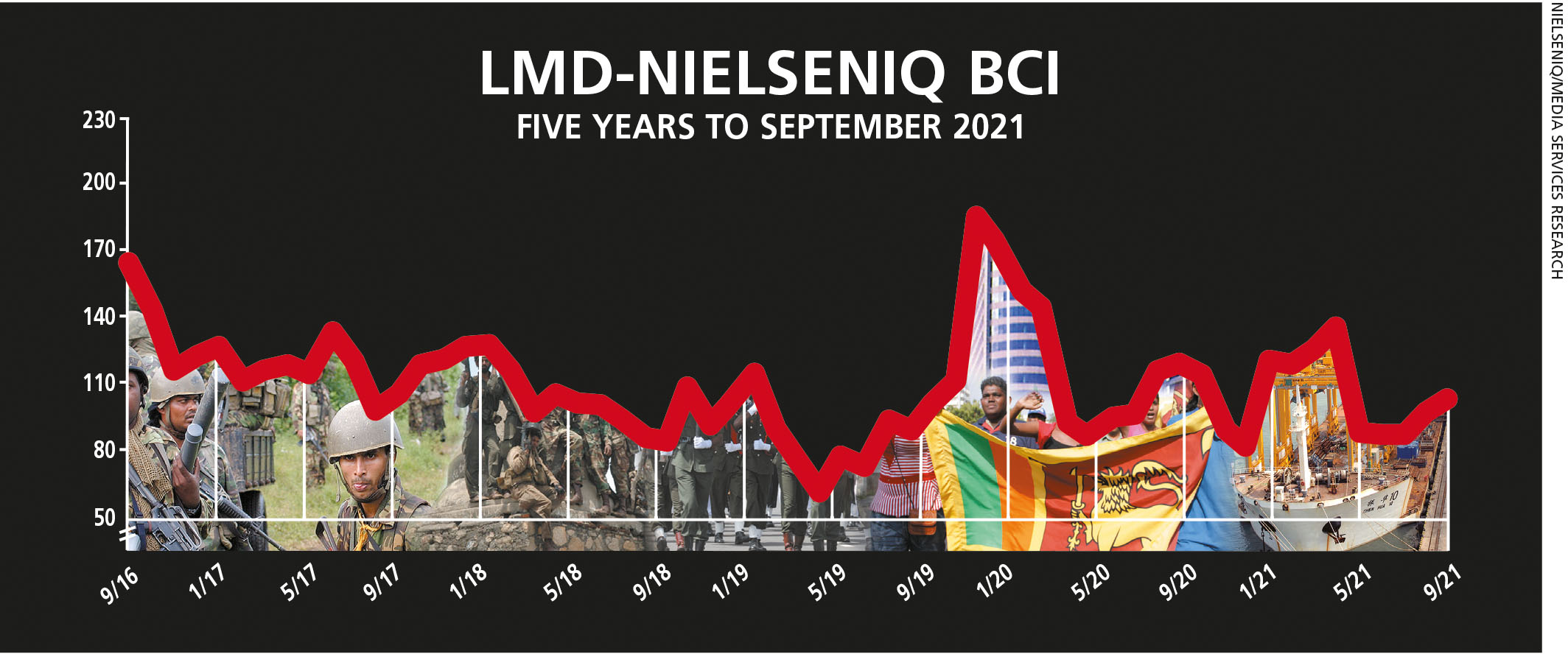 In addition to the resurgence of COVID-19 cases that warranted a nationwide lockdown not long ago, Sri Lanka has continued to face economic challenges, chief among them being the foreign exchange crisis.
While the country's forex reserves increased at the end of August – courtesy the IMF's allocation of Special Drawing Rights amounting to US$ 787 million and 150 million dollars from the Bangladesh Bank – a recent Moody's report notes that they remained low and capable of covering less than two months of imports.
Moreover, the rating agency points out that Sri Lanka's reserves are also below the government's estimated debt repayments, which amount to between US$ 4 billion and five billion dollars annually until 2025.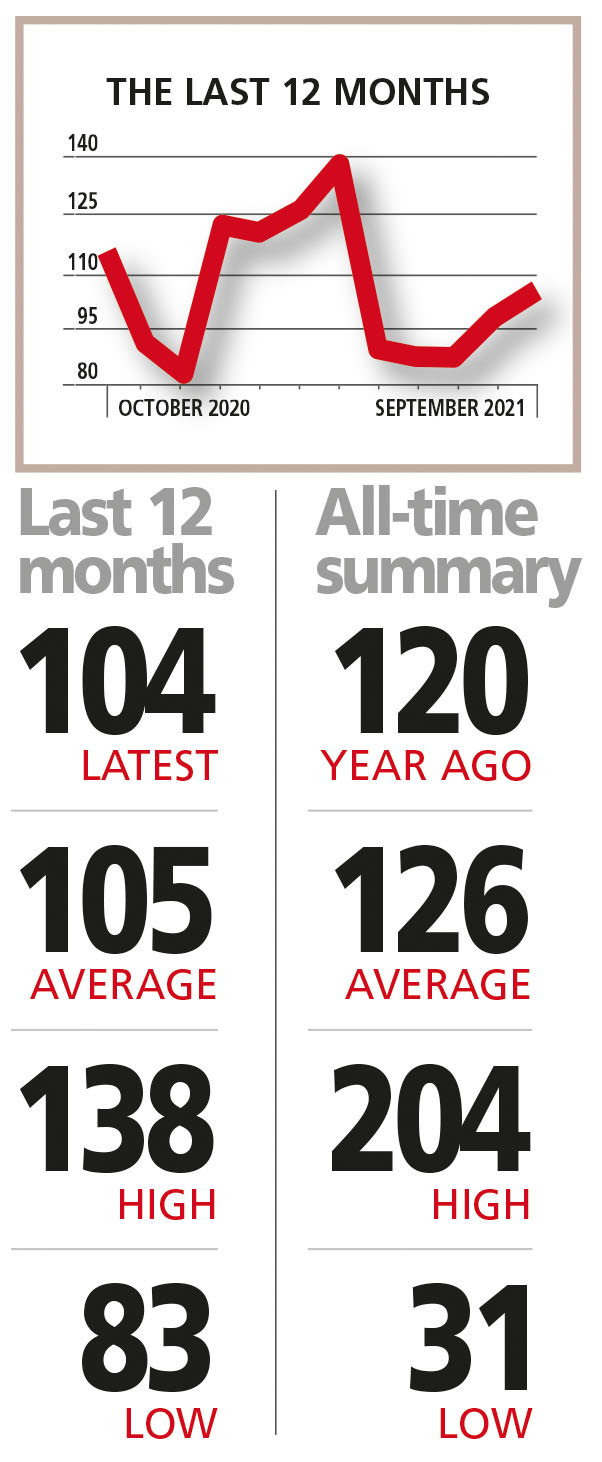 Moody's explains: "Coupled with its limited external financing options and the ongoing pandemic related lockdown weighing on the recovery of non-debt generating inflows, the foreign exchange reserves data points to a rising risk of debt default."
Given this, it expects Sri Lanka's reserves to continue declining over the next two or three years without "sizeable external financing that is relatively secure and long term."
Despite these concerns and the extended 'quarantine curfew' impacting economic activities, the latest LMD-NielsenIQ Business Confidence Index (BCI) survey points to an improvement in sentiment.
THE INDEX The BCI rose by six basis points from the previous month to register 104 in September, which represents a four month high.
However, this marks a deterioration compared to where the index stood a year ago (120) and places it one point below its 12 month average.
According to NielsenIQ's Director – Consumer Insights Therica Miyanadeniya, "the business environment is persistently operating under dire conditions in terms of import restrictions, foreign exchange restrictions, the depreciating value of the rupee, travel restrictions, COVID-19 related shutdowns and many other challenges."
"As the vaccination drive is gaining momentum in spite of high death and infection rates, the fear of the virus seems to be abating," she adds.
SENSITIVITIES "There is a sense of hope as businesses are adapting to new norms as they forge ahead and it is likely that the BCI will continue to improve," Miyanadeniya says.
However, she explains that the challenging environment is likely to have adverse impacts: "As consumers continue to face many hardships, it is likely that the Consumer Confidence Index (CCI) will remain at a low level."
PROJECTIONS Last month, we said that the index may free fall following the imposition of the nationwide lockdown. However, sentiment has proved to be resilient despite the country's ongoing difficulties.
But with economic concerns escalating, and fears of shortages of items such as food and fuel, the government's strategies to tackle these issues will likely determine where the index heads in the near term.
There's also a budget on the horizon, which is bound to have an impact on where the index heads in the short term at least.
– LMD