BUSINESS INTELLIGENCE
THE WAVES OF DISRUPTION
Sanjeewaka Kulathunga focusses on developing a predictive real-time enabler of digital business
With the rapid evolution of technology, the business world is on the threshold of transforming biz intelligence to integrate and streamline organisational processes – both efficiently and effectively – using big data.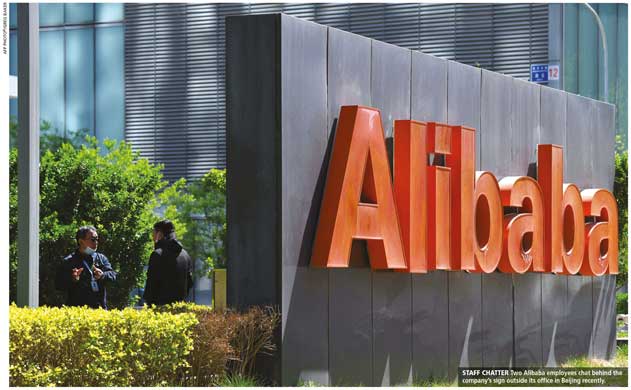 Since the beginning of the Industrial Revolution, technological know-how has transformed the Industry 4.0 stage called 'smart industry' with the development of AI. Today, business intelligence (BI) and artificial intelligence are moving ahead hand in hand, crushing whatever hinders the accurate predictability of business.
BI is an integrated system with strategies and technologies, to slice and dice data extracted from both internal and external environments. It analyses information to accurately predict consumer behaviour and the strategies of competitors.
Before the emergence of business intelligence, data warehousing and data mining were used as infrastructure for crafting marketing strategies. However, the initial capabilities of data warehousing and mining weren't enough to obtain truly predictive and indicative market trends in real-time due to the rapidly changing business environment.
With the arrival of big data, the practice and purpose of BI has been taken for granted after the 180 degree transformation since the last phase of the Information Age. Business intelligence that's enhanced with AI and machine learning is revolutionising firms, and enabling them to confront challenges in the upcoming conceptual age.
Currently, business intelligence has been transforming into a predictive and real-time enabler of consumer behaviour and market trends. It is acquiring the optimum capability to analyse information collected using big data techniques.
For example, global e-commerce giants Amazon and Alibaba use big data and business intelligence extensively to mine consumer purchasing information. They browse data to create a database of information that can be used to predict what customers are likely to buy in the future.
Furthermore, those online databases provide consumers with recommendations for products and brands through auto-generated advertisements or pop-ups as they log into websites or mobile applications.
Starbucks has been able to collect individualised purchase data on millions of customers through its loyalty card programme. Using BI, it can predict consumer behaviour while offering products that cater to consumer preferences. BI, which is enabled by big data, facilitates e-commerce retailers to create real-time consumer behaviour. Organisations can in turn offer brands and products across multiple categories instead of linear suggestions that are limited to specific categories.
In this sense, corporates that are equipped with novel techniques of business intelligence will no longer be content with data analytics that are restricted to linear, or two or three-dimensional capabilities.
These days, data analytics empowered with five or more dimensional capabilities can predict and extrapolate by building an omnipotent database as a revolutionary step. Indeed, BI is no longer a particular function or sub/superset of data but an integrated holistic cross function that generates true analysis on a real-time basis.
Down the timeline of the Information Age, it was an unavoidable phenomenon that data would become the new currency of power. Accordingly, firms have been compelled to collect data related to social, economic, political, technological, and legal trends and conditions that have an impact on their business processes in terms of big data.
As a result, big data together with advanced AI have enabled enterprises to apply BI to accurately measure current conditions and predict future trends.
Waves of digital disruption are transforming business analytics into augmented analytics where machine learning will be converted into business intelligence software in order to guide users in analysing data on a real-time basis.
The perfect blend of BI and analytics in software platforms will make business functions more reliable and effective.
With rapid digitalisation, the demand for business intelligence and analytics software applications are increasing globally. This software is a subset of the enterprise software application, which had a global market value of US$ 210 billion in 2019.
According to Statista, the market value of BI and analytics will be 17.6 billion dollars by 2024. The major players here are Microsoft, SAP and IBM.
In the future, business intelligence related software programmes will run as basic virtual infrastructure.
This will make it more convenient and flexible for companies to achieve their corporate goals by improving interconnected supply chains and managing resources efficiently and effectively.