BRITISH COUNCIL
British Council marks 70 Years of Making a Lasting Difference in Sri Lanka
The British Council is celebrating 70 years of #makingalastingdifference in Sri Lanka, showcasing the diverse aspects of its work and highlighting the benefit to individuals – Sri Lankan's whose lives have been touched by British Council. Over this year the British Council is collecting stories – in fact 70 stories – from individuals whose lives have been transformed by its work.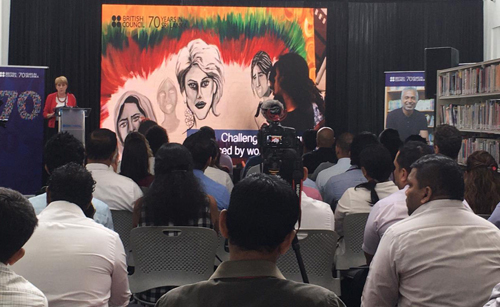 Since Sri Lanka's post-independence in 1949, the British Council has represented the UK through cultural relations, making connections and creating opportunities for young people. With a focus on English, Education, Arts and Youth programmes, the British Council has made a positive contribution to our society, by sharing experience and expertise, changing lives, and building individual and institutional relationships for the long-term good.
Among the very early years we find programmes that have lasted for 7 decades such as support and training for teachers of English, running libraries, and organizing arts programmes. The British Council has also given advice to students going to the UK to study, supported reform programmes in the Ministry of Education, and used to organize lecture tours on a variety of subjects from science to Shakespeare. Through these initiatives, the British Council facilitated individual aspirations, Sri Lankans who often went on to contribute towards the prosperity of the nation.
Later on the British Council expanded considerably, running English language classes (teaching up to 6,000 adults and young learners each week) and delivering UK examinations (nearly 100,000 a year) across the country. There are now three offices in Colombo, Kandy and most recently Jaffna and also a partner teaching centre in Matara. And our Library membership tops 24,000.
In recent times the British Council has focused on supporting the development of the education system; advocating quality education for all, promoting the use of English as a key skill, and ensuring education has meaningful outcomes, that skills and knowledge gained are transferable to the world of work.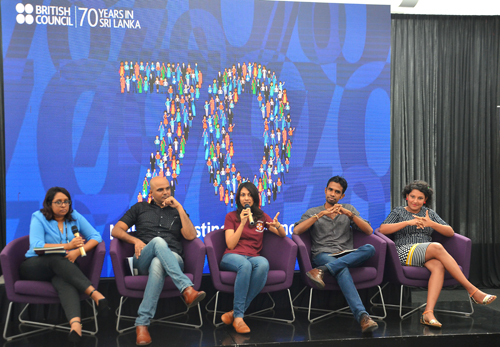 Likewise in the arts, the British Council is keen to see Sri Lankan creative skills develop and aims to harness the power of arts to challenge and shift attitudes, reduce gender inequality, and see creativity and cultural skills as a source of economic empowerment. The British Council's work in arts has contributed to the reconciliation process as well as supports the development of the creative economy.
Partnering a large number of public, private, non-profit and non-governmental organisations over the years, British Council has delivered a portfolio of vibrant and impactful projects, often for young people, working to improve community dialogues, reinforcing the importance of equality, diversity and inclusion. The British Council's work strengthens pathways towards a journey of social cohesion and reconciliation in Sri Lanka supporting sustainable, economic and social development.
Gill Caldicott, Country Director, British Council said, "We are extremely proud of contributing to fruitful UK-Sri Lanka relations over the past 70 years. We want to continue to build on the connections and impact of our work towards a mutually beneficial relationship between our two countries and ensure we offer opportunities to bright, young people so they can become the change makers of tomorrow."