BOC
Bank of Ceylon stretches 24 Hour Banking to Kalutara Police Training School and to Open University of Sri Lanka, Nawala.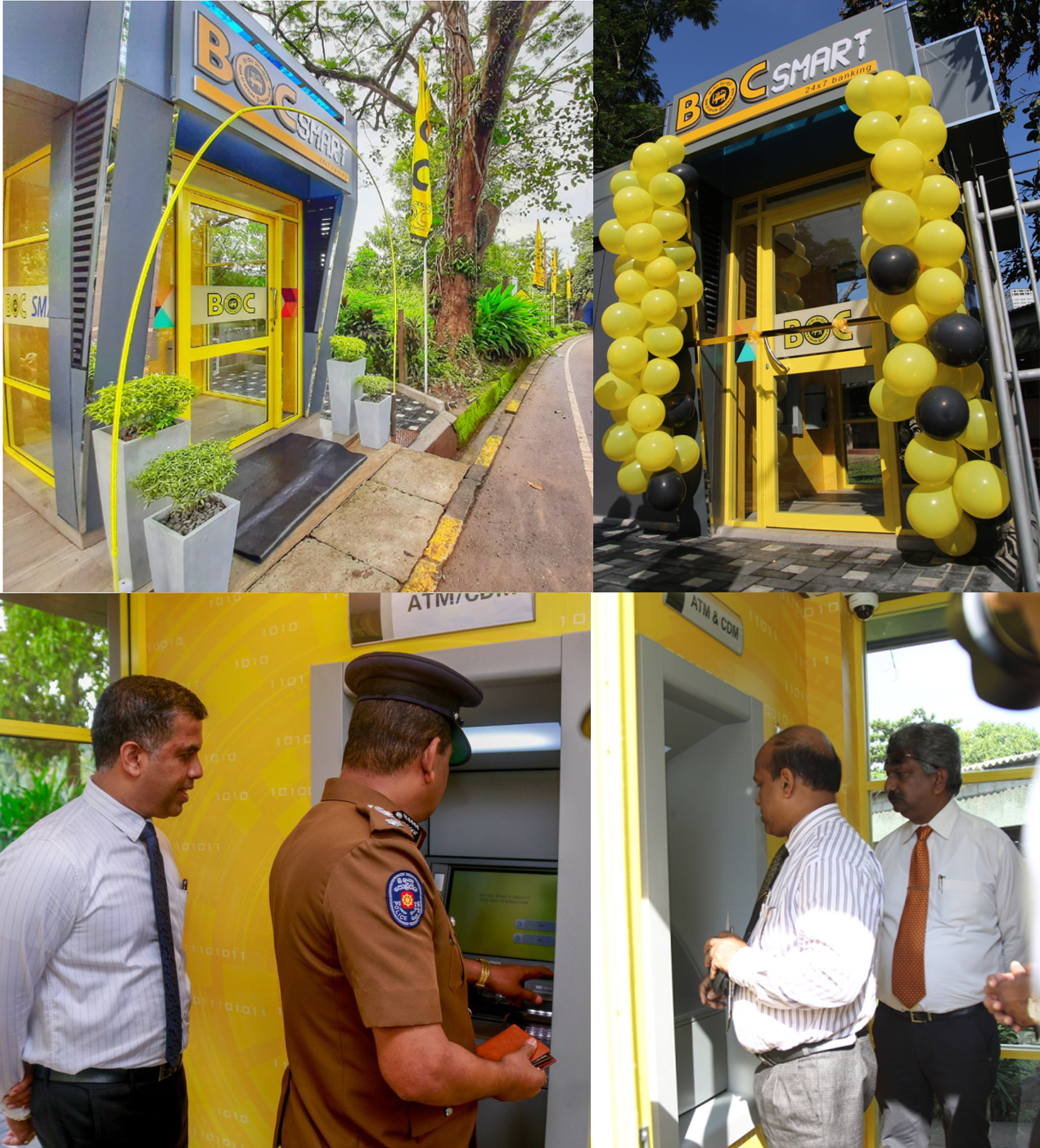 Bank of Ceylon expanded its 24 hour banking services to Kalutara Police Training School and Open University of Sri Lanka- Nawala, recently. These strategic expansions took place with the aim of providing added convenience of banking to trainees/ students, staff members and to the general public in those areas. The Assistant General Manager Western Province South Mr. Sampath Perera spearheaded both the ceremonies. Respective Area Managers, branch Managers and staff officiated. Vice Chancellor of the Open University Prof. S A Ariyadurai, Dr. WMGKA Wickramasinghe attended to the opening of the new offsite Cash Recycling Machine (CRM) at the Open University of Sri Lanka- Nawala. The Opening of the Kalutara Police Training School offsite CRM was attended by the Director of Police Training School- Kalutara Mr. Pushpa Kumara, the Chief Inspector Mr. Mallage several senior officers of Police Training school and well wishers. With this facility, customers will be able to deposit, withdraw or transfer money through this CRM, 24 hours a day. These transactions will be updated on real time basis and customer will be notified immediately.
The Bank of Ceylon pioneered to bring digital technology, altering Sri Lankan banking with its significant capacity to reach every part of the country. BOC customers can conveniently conduct their regular banking transactions without having to visit a branch physically through digital platforms such as B-App (mobile application), Smart Online Banking, SmartPay (QR based mobile payment app), SmartPass book (account inquiry application) and Smart FD. Enabling them to save time, energy and resources to engage in things that matters the most. Bank of Ceylon will continue to add value through digitization, empowering customers to achieve their aspirations in life whilst energizing the country's economy. These CRMs  are inter-connected to the rest of the 642 branches and other ATM/CDM/ CRM machines through a centralized network thus allowing customers to transact real-time with any of the BOC outlet in the network spread across the country. Customers of Bank of Ceylon are digitally empowered to transact anytime of the day with its interconnected 24 x 7 operative ATM/ CDM and CRM network which consist of over 1100 customer service points spread across the country.