BOC
Go to School with Gifts from BOC Ran Kekulu Accounts.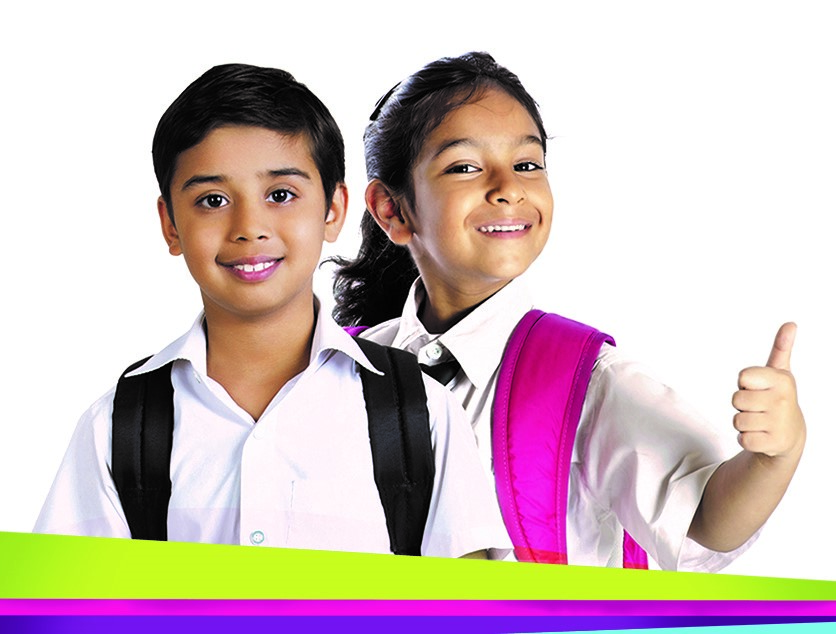 The Bank of Ceylon shares the joy of a new beginning with a special gift scheme for BOC Ran Kekulu year one and pre-school entrants to boost enthusiasm as they step into school. The offer will be open till end of March 2018 to allow more children the opportunity. If your child is entering Pre-school or Grade 1 this year you can visit any BOC branch to open a new account with Rs.250/- as the initial deposit from the bank and the gift pack of two drawing books and a box of colour pastel. For all existing Ran Kekulu account holding children who have entered Pre-schooling or Grade 1 this year the Bank will offer this gift pack to the existing balance.
This offer is yet another benefit that comes along with an array of benefits that are attached to the Ran Kekulu account. Ran Kekulu accounts always carry an additional 1% above the normal rate. This account is also linked with free life insurance cover for the parent or guardian to a maximum of Rs.500,000/- (minimum balance of Rs.5000/- should be maintained for a period of six months or more prior to the incident). Any parent or guardian who opens Ran Kekulu accounts for more than one child will be covered up to a maximum of Rs. One Million. The child will also get a free medical insurance cover up to Rs.100,000/- per annum in the event of an accident or 10 specified critical illnesses requiring hospitalization in a private hospital for more than one night (minimum balance of Rs.5000/- should be maintained for a period of six months prior to the incident/illness). In case of being admitted to a government hospital requiring hospitalization for more than three nights the insurance cover would be Rs.600/- per day, for a maximum period of 30 days (conditions apply).
Leading the Sri Lankan Banking industry with over 78 years experience, the Bank of Ceylon has become the most stable and the trusted bank in the country that serves Sri Lankans from all walks of life helping them to build their lives and making themselves financially stable whilst uplifting the country's economy. Operating with over 1500 customer touch points across the country the Bank of Ceylon has empowered and digitally enabled Sri Lankans across the country. The Bank earned global recognition as one of the top 1000 banks in the world, (Country rank No.1) as listed by "The Banker Magazine" (UK). The Bank claimed its award as the only Sri Lankan brand recognized as one of Asia's Best Brands in 2013 by the Chief Marketing Officer's Council (CMO Council) based in Mumbai, India. Brand Finance Lanka has ranked Bank of Ceylon as the country's No. 1 brand for the last nine consecutive years it was also conferred the Master Brand status for the year 2017- 2018 by the CMO Council Asia. InterBrand, brand consultancy agency also confirmed "BOC" as the No.1 Brand in Sri Lanka at the very first InterBrand convention in Sri Lanka. The Bank has passed exceptional milestones in recent years such as becoming the first to gain over Rs.1.8 Trillion assets, over Rs.One Trillion Deposits and over Rs. One Trillion advances. Focusing on the Banks achievement, Fitch Rating Lanka ranked the Bank of Ceylon at AA+(lka) which is the highest rating awarded to a local commercial bank and ICRA (lk) awarded AAA rating which is the highest credit quality rating issued by ICRA Lanka. "BOC" maintains international presence with three overseas branches and a subsidiary in London. The Bank of Ceylon was recognized as the winner of the "Triple Bottom Line – Economic Sustainability (Profit) award" and also recognized as a "category winner – Economic Contribution award" recently at Best Corporate Citizens awards 2017 organized by the Ceylon Chamber of Commerce'. These two awards were awarded to the Bank in recognition of its sustainable business growth, economic value creation and contribution towards national economy. For "BOC", improving social and economic wellbeing is an integral part of its core operations and it continues to look for different ways to support the community it lives in and the Bank absolutely lives up to its promise; "Banker's to the Nation".