BIOTECHNOLOGY
UNTAPPED

BIOTECH POTENTIAL
Akila Wijerathna views the numerous biotechnology trends as a force for good
Massive changes are taking place in agriculture, medicine and the chemicals industry due to a powerful combination of biotechnology driven scientific forces. There's little distinction between basic and applied research, and discoveries and innovations in this area of science.
The application of biotechnology is transforming how we make products. And it is providing novel goods and services that could hardly be imagined a few years ago.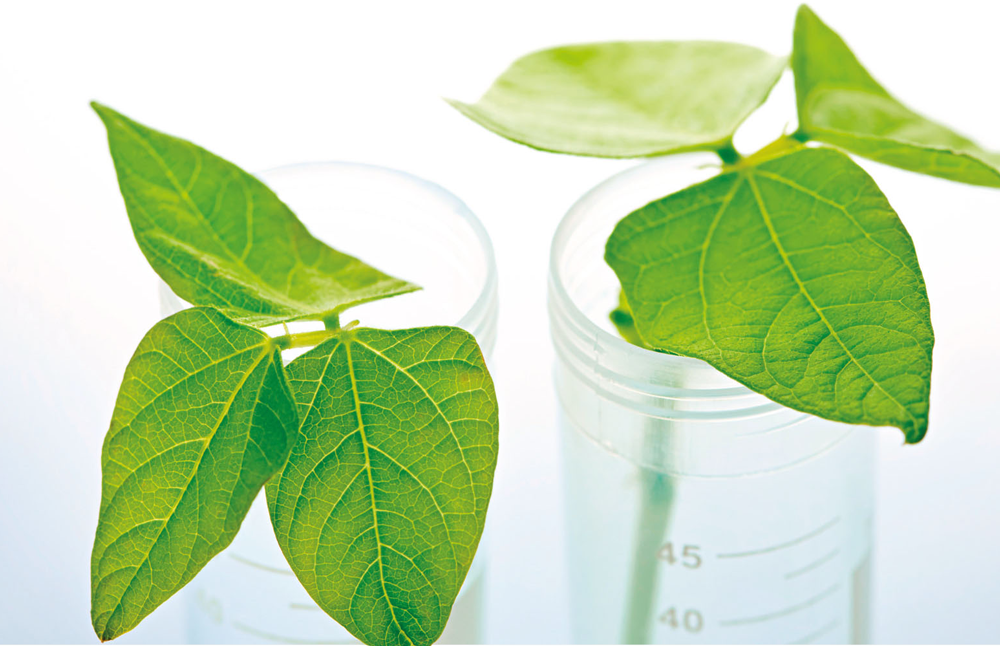 Biotechnology offers industrialised as well as less industrialised countries major opportunities to address social, economic and specific industrial development problems. The potential of biotechnology – especially its industrial applications – remains greatly underexploited and could benefit developing countries.
Although we've been using imported agricultural products, therapeutics, diagnostics and vaccines, Sri Lankans are yet to reap the optimal benefits of global developments in biotechnology. The challenge for us is to tap these benefits to improve the quality of life of the people while ensuring economic growth.
In this country, R&D in biotechnology has been slow and partly based on the interests of individual researchers on an ad hoc basis. The immense prospects that open up for Sri Lanka through biotechnology have been recognised with this sphere being identified as a thrust area by policy makers and the scientific community alike.
The National Science Foundation (NSF) of Sri Lanka identified the need for a national policy in this regard. And the National Biotechnology Policy is aimed at harnessing the full potential of biotechnology for the economic and social development of the country.
Establishing the NSF biotechnology steering committee in 1992 was a landmark in the context of  promoting and supporting biotechnology research in universities and research institutes. Over the years and despite limited funding, extensive capacity has been built in different fields of biotechnology and various institutions through the efforts of NSF.
In 1993, the NSF committee on biotechnology organised a national workshop to review the relevant research and training needs. The National Biotechnology Policy was jointly developed by NSF, and the National Science and Technology Commission (NASTEC), through an extensive consultation process. Today, it is available to the public.
Biotech activities concerned with breeding rice have long been carried out at the Rice Research and Development Institute of the Department of Agriculture. Several high-yield varieties developed mainly by conventional breeding techniques account for over 95 percent of rice grown in Sri Lanka.
Plant tissue culture was initiated as a biotech activity in 1976 by the Department of Agriculture for the clonal propagation of orchids and anthuriums. In 1984, a tissue culture lab was established at the Central Agricultural Research Institute with the help of the FAO for micro-propagation of fruit crops such as pineapple, citrus, banana, passion fruit and papaya.
In the meantime, mass micro-propagation of potato using meristem culture of disease free plants has been undertaken by the Regional Agriculture Research and Development Centre in Bandarawela since 1987.
The Plant Genetic Resources Centre was established together with the Japan International Cooperation Agency (JICA) in 1988 and possesses advanced facilities to undertake biotechnology research – including vitro conservation of root and tuber crops, callus culture and plant regeneration studies on rice.
Biotechnology related research projects have also been initiated at universities and research institutes, and in the private sector.
Twenty-first century biotechnologists have a responsibility to develop low-cost, affordable, efficient and easily accessible healthcare systems. Advances in molecular biology, immunology, reproductive medicine, genetics and genetic engineering have revolutionised our understanding of health and diseases, and may lead to an era of predictive medicine.
Genetic engineering promises to treat  monogenetic disorders and unravel the mystery of polygenetic disorders with the help of research on genetically modified animals. Globally, 35-40 biotechnology derived therapeutics and vaccines are in use, and over 500 drugs and vaccines are in different stages of clinical trials.
Recently, a new genomics company adopted medical biotechnology to provide real-time genetic analysis services. Its commitment to molecular biology and genetics, and extensive investment in installing cutting-edge technology tools, places the company at the forefront of medical and genetic research.
In relative terms, industrial and commercial applications in biotechnology – not to mention the establishment of biotechnology industries –haven't enjoyed state patronage if one were to compare this with the dedication and motivation of the state to develop IT in the country.
A vision or policy statement on biotechnology has yet to be put forward by the Government of Sri Lanka. It is the need of the hour.