BHARTI AIRTEL LANKA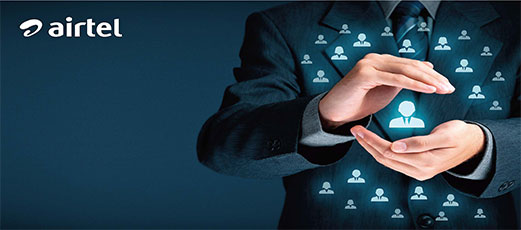 Q: In your assessment, how is consumer behaviour evolving here in Sri Lanka?
A: Digital access and convenience are the top customer priorities in the wake of the pandemic. The 'gold standard' is to deliver products and services over seamless digital platforms, and add value through simplified customer journeys.
The definition of value is also evolving: whereas previously, consumers would opt for the lowest price, they're now beginning to prioritise experiences better suited to them as individuals – even if this means going through the hassle of switching between brands.
Therefore, price is no longer the only deciding factor.
While Sri Lanka was well positioned to deliver on the first need, adoption of digitisation was slower compared to regional counterparts. Amid the COVID-19 pandemic, there has been a total paradigm shift. Backed by a more robust digital payments ecosystem, we now see mass engagement on digital platforms.
Q: As a result of these changes, how do you view the future of customer service evolving?
A: We always strive to provide a smooth service delivery while steadily increasing responsiveness. New technology will help us elevate customer service to serve as a competitive differentiator in its own right.
Our focus will be on leveraging technology to radically improve responsiveness while driving stronger integration between engineering and customer service functions. This will ensure that we're able to consistently deliver an experience that is personalised, interconnected, fun, fast and seamless.
According to research conducted by McKinsey & Company in 2018, such personalised experiences will lead to improved customer satisfaction, thereby reducing customer churn by 15 percent and increasing customer win rates by 40 percent – all of this while cutting operational costs by half.
Q: Could you elaborate on the adoption of automation and AI at Airtel Sri Lanka?
A: We take a 'customer first' approach to every aspect of our operations, and this has carried over into our investments in automation and AI.
Our goal was to design an experience that would not require support. Everything – from the time a user inserts an Airtel SIM into their phone – clicks into place immediately. We also provide a simple and seamless channel for users to reach us in the event that they do need support.
Based on the fact that MyAirtel has consistently been one of the highest rated telecommunications apps in Sri Lanka on the Google Play Store, I can say with confidence that we have been successful. A major part of this success is that the app was designed to empower users.
Moreover, we have introduced a Retailer App that enables shop owners to digitise all Airtel transactions from the onboarding of new users to accepting payments with ease – and here too, we have received a lot of positive feedback.
Through our investments in AI, we have established live chat interfaces across all of our social media handles and most recently, over Google Business Messages, which is another first for a Sri Lankan telco. These are managed through a combination of menu-based AI and our agents. Here too our goal is not cost reduction but rather, to elevate the customer experience.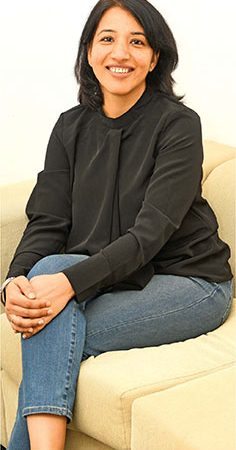 As a result, anyone using Facebook, WhatsApp, Viber or Telegram can immediately open a chat with us. Before the message is linked to a customer service representative, queries are funnelled through an AI enabled chatbot.
We're a long way from what you see in science fiction but it's exciting to think about the possibilities that such AI assistance can provide. As our systems gather insights and begin to gain predictive capabilities, they will eventually be smart enough to predict problems and alert us to issues even before consumers encounter them.
Q: And finally, what are the main challenges of maintaining a consistently high quality of customer service – especially during a pandemic such as COVID-19?
A: In my view, we managed phenomenally well partly because of the self-service capabilities – and the fact that we had a digital infrastructure to support work from home (WFH) in place.
It was only the first time that every one of us was on it at once! We had all our customer service teams WFH and fairly quickly, our call centre was handled from our agents' homes.
There were some tough days especially with the recent cyclones and power cuts that followed but our team continued to deliver service levels on a par with our internal standards. In fact, according to the most recent Telecommunications Regulatory Commission of Sri Lanka (TRCSL) quality of service parameters, over the first two quarters of 2020, we believe that Airtel consistently outperformed its competitors.
– Compiled by Lashani Ramanayake
INTERVIEWEE DETAILS
Saumya Narain
Chief Service Officer
COMPANY DETAILS
Telephone
0759 557000
Email : 555@airtel.com
Website :www.airtel.lk