BCAS
PIONEERING EDUCATION 4.0 TO FACILITATE INDUSTRY 4.0
BCAS Vision for Sri Lankan higher education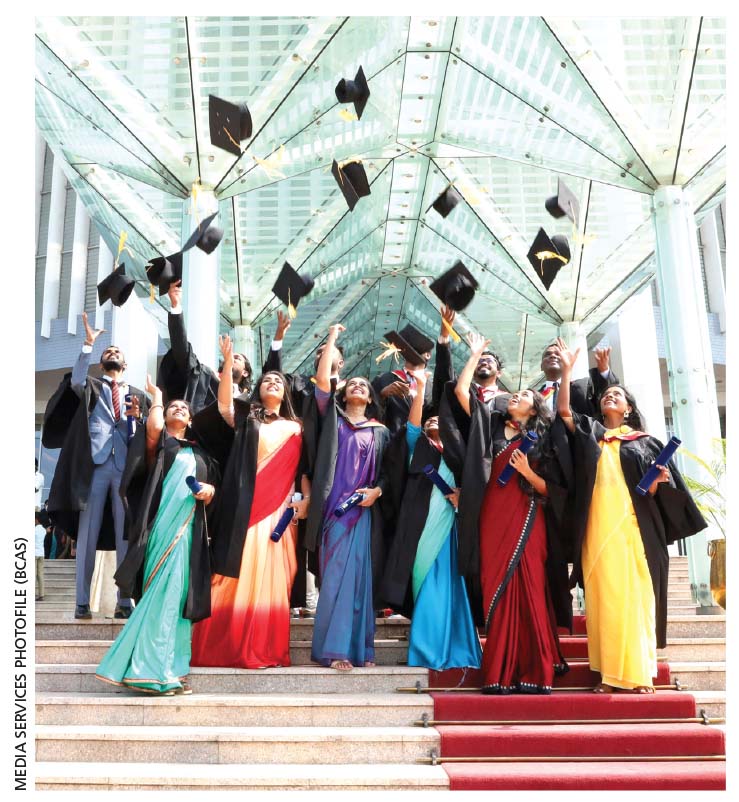 Q: Could you provide us with an overview of BCAS?
A: BCAS, which has been operating for over two decades, has been paving the way for students to succeed in their careers through local and foreign employment opportunities.
It has partnered with two leading universities in the UK – Oxford Brookes and Solent. Now, BCAS offers over 30 courses in various disciplines including engineering, law, management, finance, business management, biomedicine and nursing. The courses range from basic to undergraduate levels and students can complete their final year at those universities in the UK.
The courses are designed in line with international job market requirements and BCAS also develops the soft skills needed for students' pro­fessional success. It has over 4,000 students and more than 20,000 alumni of whom over 80 percent are employed abroad.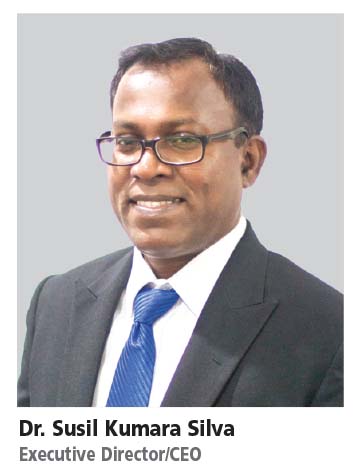 Q: What entry requirements does BCAS have?
A: We believe that all students should have the opportunity to progress their careers through education – even older students. Therefore, we provide multiple entry options. To be eligible for degree programmes, the entry requirement is three passes at the GCE A-Level exam or an equivalent foundation education programme.
Students with a credit pass in English or an equivalent language at the GCE O-Level exam can enrol in a four month foundation programme and then pursue a degree of their choice. The advantage of this path is that students will have an internationally recognised degree by the age of 23.
Q: Why should a student select BCAS?
A: We focus on employability, accessibility and professional recognition through our latest in demand programmes. For instance, we're among the institutes that offer cyber­security and care giving programmes, which have a high demand in Europe. BCAS focusses on quality over quantity. Therefore, we have decided to connect only with the top universities in the world.
In addition to our head office in Colombo, we have BCAS operations centres in Kandy, Kalmunai and Jaffna. These centres provide students with library, laboratory and other facilities and enable them to conduct practical activities under one roof. We also have a panel of highly qualified and experienced lecturers, and an administration that's committed to the provision of education.
In collaboration with HNB's special loan facility, BCAS is offering a three and a half year grace period to students. They can repay their student loans after graduation. In addition, as a special benefit, HNB also provides financial assistance to students who move overseas to pursue their studies.
Q: Are there any future objectives for BCAS?
A: We are currently discussing the possibility of providing vocational training education to our local students at top institutions in this country. This programme will be implemented very soon.
With the aim of making edu­cation accessible to students living in any part of the country, we will soon resume operations in Galle and Kurunegala. In addition, we hope to enable students from Pakistan, India, Maldives, Bangladesh and the Middle East to come and study in Sri Lanka.
Q: What is your message to parents and young people in this country?
A: Today, we live in a cloud that demands lifelong learning. Your education institution should not only give you a qualification but also prepare you for this reality.
Higher education requires in­terest, effort and the right path. BCAS continues to provide high quality educational opportunities for Sri Lanka's children at very competitive rates. I invite more students to join BCAS and win in the future.
Telephone 0778 444555   |   Email info@bcas.lk   |   Website www.bcas.lk
---