BATES
Bates Strategic Alliance celebrates 25 years with strong leadership and gender credentials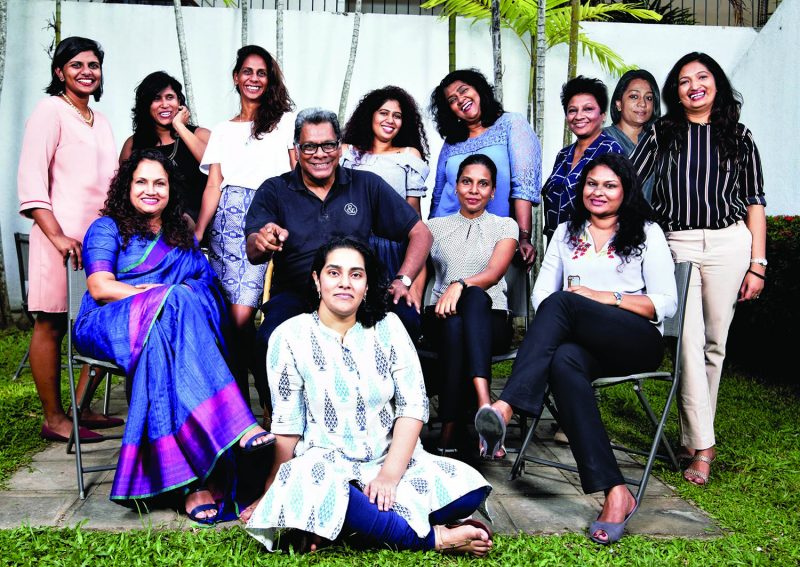 As it celebrates its 25th anniversary, the pioneering Integrated Marketing Communications Agency Bates Strategic Alliance has many firsts to boast about. In IMC, PR, campaigns of national importance, and industry leadership.
It was the first broad-based PR and IMC Agency to come into play in 1993 when PR was hardly a known practice. The PR practice was pioneered by Founder Nimal Gunewardena and PR Head Ann Tradigo and by 1996 the agency brought the first multinational PR tie-up to Sri Lanka with its affiliation with Rowland Communications Worldwide, then a part of the Saatchi & Saatchi Group. Having worked on a wide range of PR disciplines such as issues, crisis and change management, advocacy, internal communications, launches and events and specializing in marketing and tech practices and doing many a public awareness campaign of national importance, the agency had established a strong industry leadership profile when, in 2008, it aligned itself with one of the biggest global PR networks, Burson-Marsteller founded by the PR legend Harold Burson.
The Agency developed the PR module for one of the first industry courses, the SLFI's Diploma in Journalism and Communications and taught for several years, graduating many students who have gone on to do great deeds in the field of journalism and communications. Even in recent years, Mr. Gunewardena has continued to teach the PR subject for the SLPI course in Public Relations and Communications.
While establishing a strong creative reputation over the years, it prided itself in another area that was complementary to creativity and its capability in integration. That was a vital strategic focus in everything the agency did, which rang true to the name "Strategic Alliance" the founder had chosen. Strategy-orientation meant not only sound strategic counsel to PR clients in dealing with contentious issues or crises, but also a focused route that preceded any creative work that the agency did. The agency's strategic approach was highlighted in the very last Chillies Awards that was held, when the Agency won Campaign of the Year and several other awards for its campaign for Hutch.
It has established a reputation as a "Learning Organization" where its staff are constantly exposed not only to internal training but also to external participation in relevant local courses and creative festivals overseas, where many of their creative and client liaison people have been to festivals such as Ad Fest, Ad Asia, Spikes and Cannes Lions and attended network training and conferences. The Agency proudly records that several of its alumni have eventually proceeded to head other PR, media and creative agencies in the field.
Not least, the agency proudly boasts about its standing as a gender-balanced and female powered agency. Female inclusion, leadership, and recognition and female strengths of listening, team-building and getting a job done come together strongly to form an integral part of the Strategic Alliance family fabric, and this has been so since the Agency's 'room-above-the-garage' inception 25 years ago. Today's Strategic Alliance family is, in many ways, the proud evolution of that early one. This includes its present 50% composition of female professionals. It is also worth noting that the company has had women playing lead roles over the years and even now its Chief Operating Officer (Sheron Jayasundara) and Heads of HR (Nishi de Alwis), Finance (Chamika Colonne), Digital (Ravini Jinadasa) and Research & Strategy (Dhishna Bastiansz) are women. In the office, women are beyond present – they are at the helm. They run the show. They know the vision and values of the founder and the company, with which they find their individual alignment. From there, they forge ahead in an empowered and independent manner taking initiative, ownership for decisions and responsibility for results.