BANKING SECTOR
Gillian Edwards
BANKING MEDIUMS CONVERGE
The future is about being transformative and customer centric approaches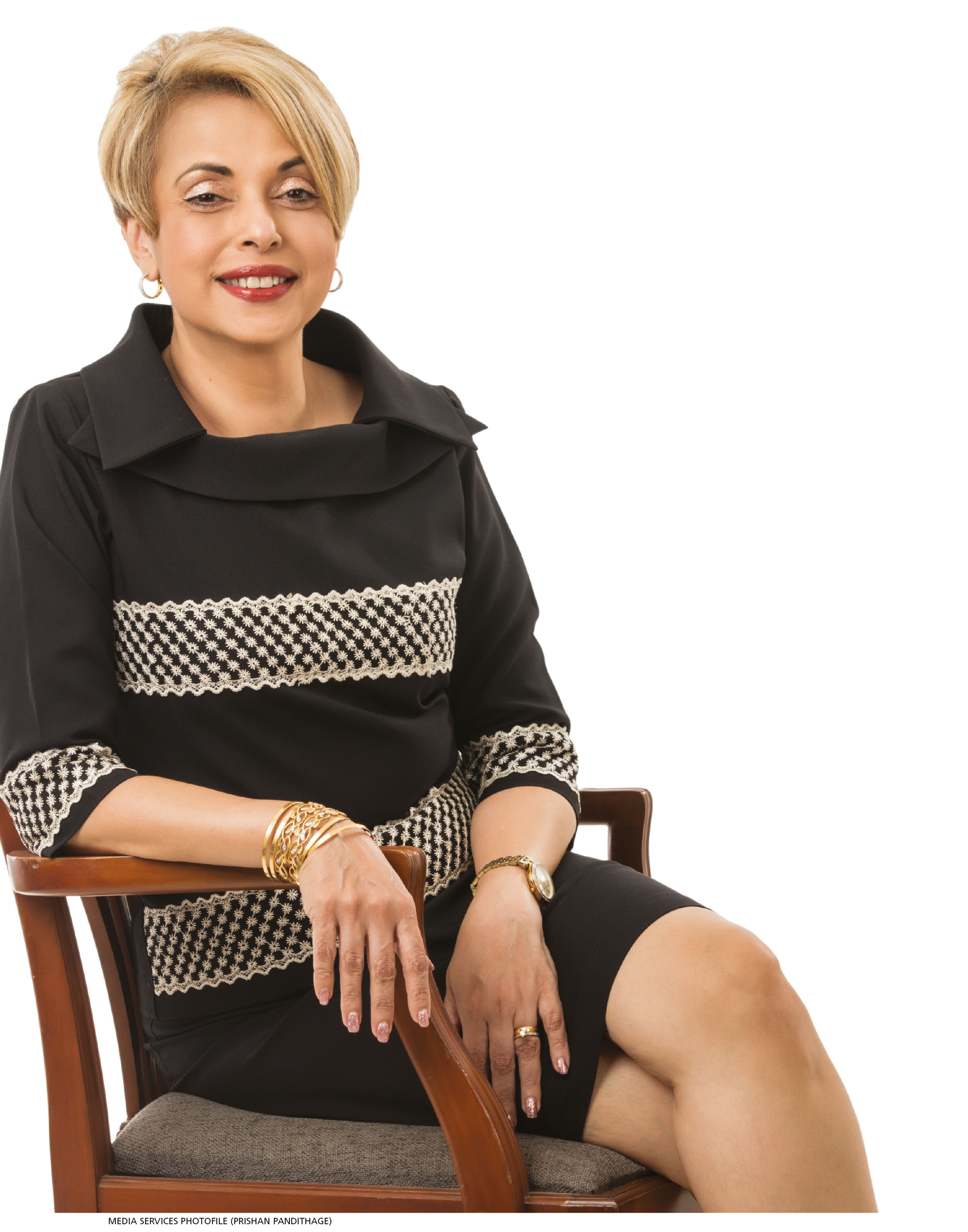 The banking sector today involves
Customer convenience and innovation.
Barriers to sector growth in Sri Lanka
The lack of effective technology driven customer solutions, absence of a supportive regulatory framework and low margins.
Anything else
Yes – shifting customer expectations.
The future of the local banking sector
Customers, innovation and data security.
Strengths of the local banking sector
Broad reach and decades of customer relationships building trust over generations, and a strong regulatory framework.
What else
Traditional banking and a wide portfolio.
Weaknesses of the banking sector
No quick wins and organisations that aren't ready for change or innovation, which causes disruption in operations and business models.
Main threat to the banking sector
Fintechs that have revolutionised the business landscape in banking.
This can be combatted by
Banks adopting a hybrid structure catering to both bricks and mortar companies, and digitally savvy customers.
The local market in a nutshell
We have just started our digital journey; there must be increased investment in digital infrastructure, emerging technologies and innovation.
The global market in a nutshell
Moving away from traditional banking, the market is facing unprecedented disruption with many challengers moving and shaking the sector.
Other major changes in the sector
Leading global banks maximise emerging opportunities and turn disruption into an advantage des­pite the challenges of transforming in such an environment.
And this translates into
Local banks having to keep pace with global events; change must take place despite the complexities and costs of implementing new technology.
The most challenging customer segments
Millennials and generation Z.
Three evolving consumer trends or behaviours
Smartphone banking going mainstream, omni-digital customers, hybrid offerings where customers have benefits of digital, and bricks and mortar.
Local compared to regional banking sector
We're at the beginning of a digital journey in comparison to major players in the region who are ahead of us.
This is because
In Sri Lanka, branches remain a central point of customer contact; we must have cutting-edge technology alongside the coming convergence
Of what
The physical and digital worlds.
Productivity is affecting sector and economic growth – yes or no
Yes – productivity plays a vital role.
Other considerations
High productivity alone doesn't help economic growth.
Corruption is affecting sector and economic growth – yes or no
Yes – corruption could affect any industry or economy.
This must be tackled by
Industrialists who should take a conscious decision to establish a legitimate sector free of corruption and help boost the economy.
The future of the global banking sector
The bank of the future will be built on ones and zeros whilst being driven by AI.
The way forward through these challenges is
Adaptation
And this translates into
Challenger banks will always disrupt; traditional banks must embrace innovation and partnerships, in combination with reliance and trust.
Competition drives innovation – yes or no
Yes – innovation is born of necessity but in the race to stay ahead, it is competition that drives innovation today.
Sri Lanka's competitiveness in a few words
Banks are faced with competition from peer banks and large finance companies, as well as fintech players who are not as tightly regulated.
This should be addressed by
A more level playing field in terms of regulation since depositor funds are at stake.
Impact of the digital age on Sri Lanka
There's been rapid progress over the last few years redefining the way businesses and customers interact.
Impact of social media on the world at large
Rapid adaptation of social media channels has a phenomenal impact on consumer behaviour with experiences and views being shared freely.
Today, social media is
Used as a platform to promote, engage and influence.
The banking sector in five years' time
Bricks and mortar models will evolve into more hybrid channels combining physical and digital elements.
And this will result in
More personalised solutions and seamless omni-channels for users as well as AI driven automated services.
Mantra for success
Customer centric solutions.
– Compiled by Ruwandi Perera
Gillian is the Senior Vice President Consumer Banking of DFCC Bank