AVIAN TECHNOLOGIES
Avian Technologies hosts partner enablement event for Veritas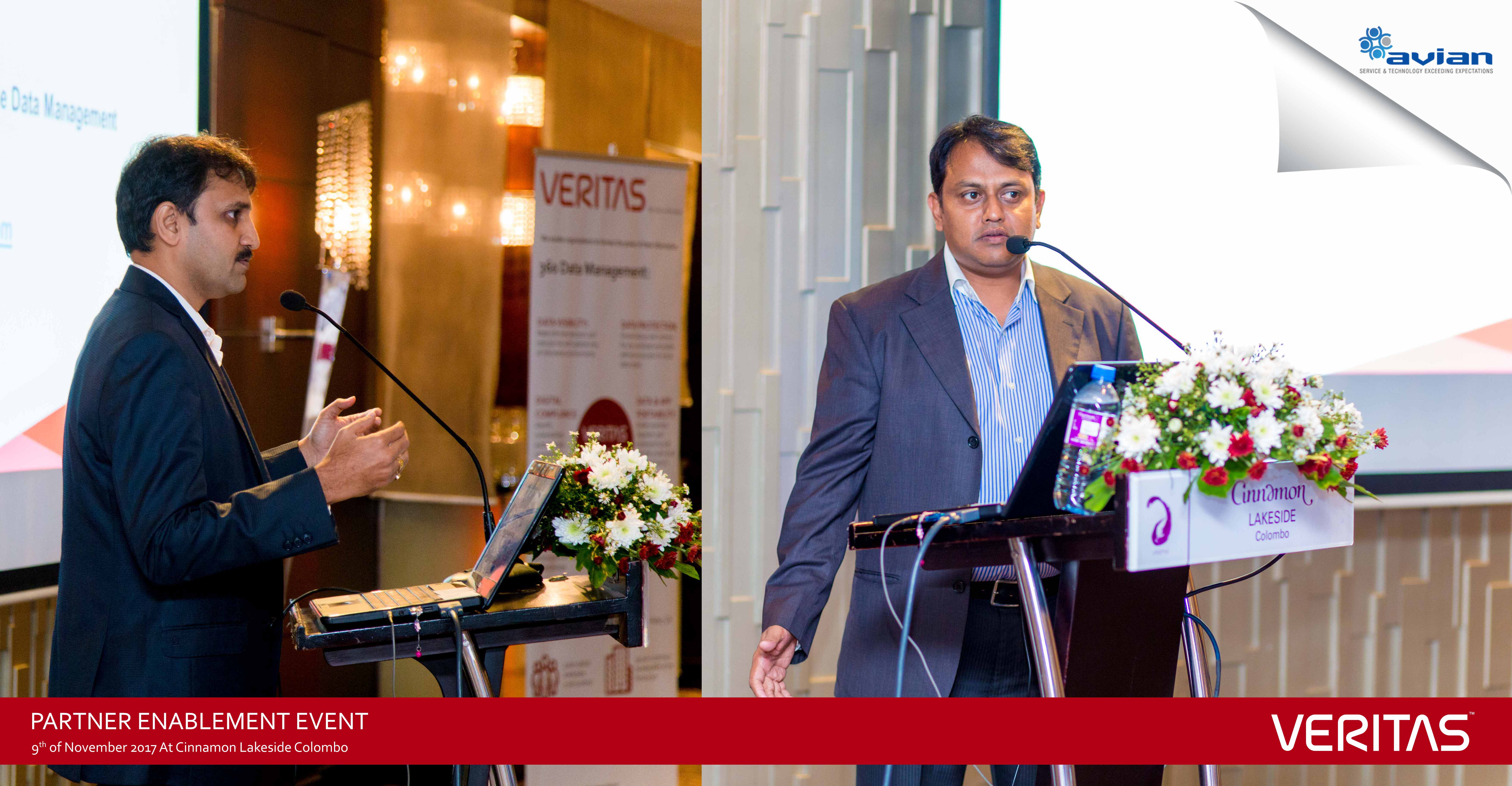 Avian Technologies (Pvt) Ltd, a leading provider of total unified threat management and secure content management solutions for the past 11 years, recently hosted a partner enablement event for Veritas Technologies at the Earl's Court of Cinnamon Lakeside. The event was the first of its kind that was organized for Veritas Technologies by Avian Technologies. The two companies have enjoyed a mutually beneficial partnership since June 2017.
Veritas Technologies is well known for its production of back up solutions in the IT industry. The company also provides simple and affordable disaster recovery plans and backup for all manner of files, folders and databases.
As the sole distributor for Veritas Technologies in Sri Lanka and the Maldives, Avian Technologies' Board Directors, Mr. Ranil Francisco and Mr. Buddhika Liyanage stated, "The primary task of Avian is to ensure that all of our Veritas customers receive the highest standards of customer service and technical support".
Avian Technologies came into existence in 2006 upon being incorporated as a limited liability company under Sri Lankan law and has established itself as a leader in the IT industry over the years.
The company is an authorized distributor for leading IT products such as, Kaspersky, Cyberoam-Sophos, Veritas, 24 Online, Spam Titan and WBS Office, in Sri Lanka and the Maldives. Avian Technologies also serves as a value-added partner for Dell, Microsoft, VMware and HP & APS to dominate the enterprise market with competing solutions.
The company's network boasts of over 85 employees as well as its own regional sales officers appointed island-wide in all provinces. In order to strengthen its customer service aspect, Avian has a strong dealer network of over 500 dynamic partners. Working with the top 50 integrators of Sri Lanka, Avian Technologies strives to facilitate and support their much-valued clients. One such facility is the 24 hour hotline in order to support and assist customers in need.
Avian Technologies is geared to leverage the growing digital transformation and market demand, with a qualified enterprise solutions team in both the private and public sector.