ATL INSURANCE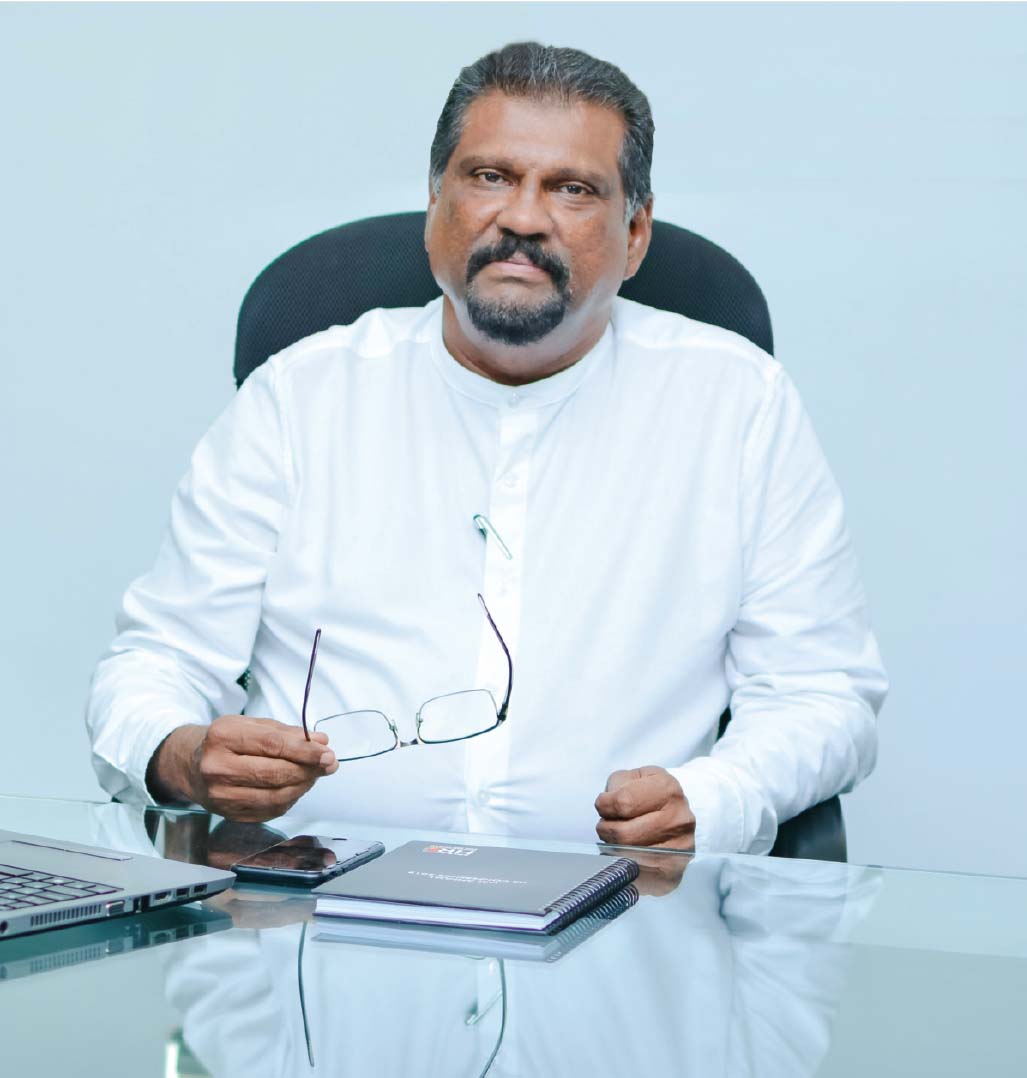 Q: How does Amãna Takaful (ATL) look to sustain its position in the market?
A: The 'takaful' concept of insurance is based on the premise of mutual guarantee. This differentiation from conventional insurance is manifested in how we underwrite, the transparency in our risk appetite and the cardinal principle of surplus sharing.
Over two decades, these aspects have become firmly embedded in Sri Lanka's insurance landscape, building customer confidence, attracting new subscribers and honouring commitments in the spirit of partnership.
That this unique concept has gained acceptance and expanded into the portfolio of conventional players is testimony to its ethical platform. Nevertheless, with its positioning as the sole takaful enterprise, ATL prides itself on sustaining and growing its market share. This expansion has only reinforced our resolve to differentiate the company with researched and innovative products and services replete with on the go transactional capabilities.
Our islandwide footprint of strategically located branches, wired together by state-of-the-art technology, supports the reach of products to discerning customer segments. Strategic tie-ups with business houses, partnerships with like-minded members of the financial ecosystem, and formal and informal groupings make our access to the hinterland that much more seamless, and serve as a reassurance to customers.
ATL's commitment to remaining 'Open to All' is demonstrated by customer centric engagement programmes that are carefully crafted by its multiethnic team. Our philosophy on people aims to create a nurturing and respectful workplace environment, which enables them to serve others with passion and dedication.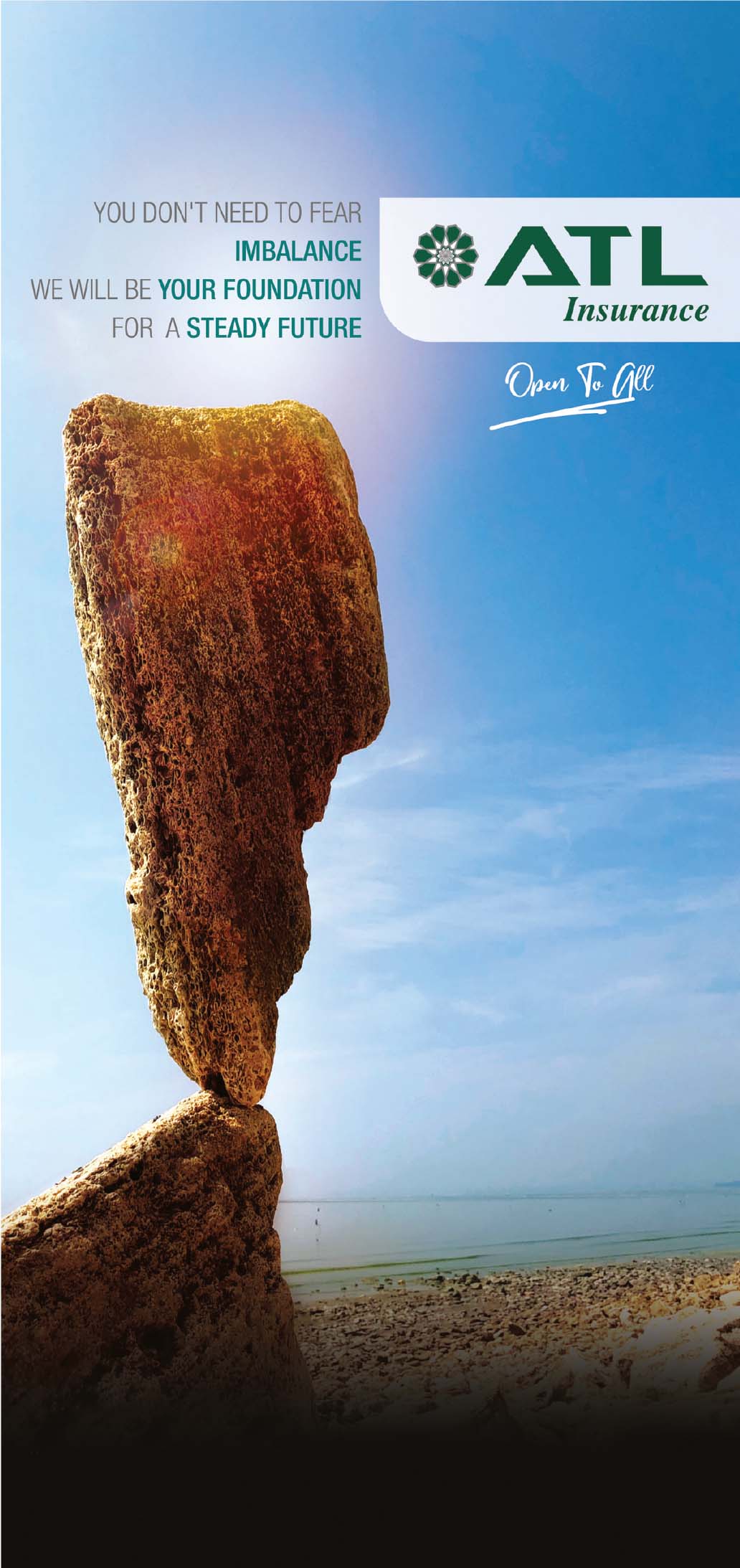 Q: What measures do you take to distinguish your product offering?
A: We believe that Sri Lankans deserve protection for all things in life, no matter their walks of life. In an overcrowded and rate cutting motor market, we chose to differentiate by advancing the cause of protection and indemnity to large underserved segments in particular while adding value through tailor-made products for
discerning customers.
Addressing the former, the strategy focusses on aggressively improving the abysmally low penetration with researched, simple and affordable solutions for informal segments of society to bring them into a safety net. Despite challenges and costs associated with reach, personal products for daily wage earners, dairy farmers, the fishing community and similar informal groups adorn our portfolio, enlisting individuals and groups alike.
ATL's KruthaGuna – a unique hospitalisation cover for individuals over the age of 55 – encompasses the full gamut of investigations, surgery, nursing care and medication in slabs of three tiers. If one enrols prior to his or her 73rd birthday, he or she becomes eligible for life.
ATL's Kiri Govi Sathkara policy has an inbuilt life cover to include dairy farmers. Meanwhile, ATL's Tuk-Tuk Full embraces the three wheeler community with a unique offering, claiming five unmatched benefits including hospitalisation and sustaining losses in income. Similarly, ATL's Smart Rider motorcycle cover offers unmatched benefits and pricing.
ATL's All-in-One trade protection plan is a safety net for myriad trade channels of all sizes with fire, business interruption, business loans, relocation and staff cover for the retail and wholesale community transacted through a digitised interface. How is that for a change?
Q: Could you describe ATL's operations in the Maldives?
A: The only insurance entity listed on the Maldives Stock Exchange, Amãna Takaful Maldives' strong performance is underpinned by the launch of new and innovative product lines, gaining traction in customer enlistments and a service ethos that transcends the mundane. It has delivered on its promise of multiple Surplus awards to participants and boasts an unblemished record of consistent dividend payouts since listing.
Q: How is ATL tackling digitalisation?
A: Digitisation is a strategic aspect of our plan, and focusses on transforming a sector that is overly reliant on the 'touch and feel' aspect of an agency force. With every conceivable aspect of connectivity and transactions moving to digital platforms, a deliberate attitudinal shift is pervading enterprises.
Notwithstanding the attendant risks in underwriting, personal products, claim intimations and tracking, renewals, targeted promotional campaigns, and transactions on user-friendly apps and platforms are underway. Shifting the paradigm to offer real-time availability while on the move and enabling flexibility to provide tailor-made products quickly are key areas in the development pipeline.
Q: What are the company's future plans?
A: I'd like to see ATL be more akin to a speedboat in a blue ocean vis-à-vis large supertankers in the red ocean. Our growth will be propelled by owning space for innovation, speed and flexibility, and providing peace of mind – that's what this business is about.
It means responsibly transforming the transactional landscape into a digital interface. This results in increasing awareness and the scope of insurance products from more conventional classes to personal lines. Advocacy programmes will transform insurance related needs to wants with tangibility, speed and assurance.
To deliver these plans, five strategic imperatives have been identified and resourced, and measurement tools are in place. Upskilling the enterprise, and deploying new tools and a robust product development capability, are in the making. And we constantly revisit plans in this ever evolving environment.
We seek to double our market share, occupy a niche in the innovation arena, accelerate growth through new product lines and manage costs efficiently; and above all, be a beacon in our service ethos!
Capturing Gold awards year on year for being among the best takaful entities, complemented by best product awards over the years, one can expect more sights and sounds from Amãna Takaful.
Fazal Ghaffoor
Chief Executive Officer