ASTRON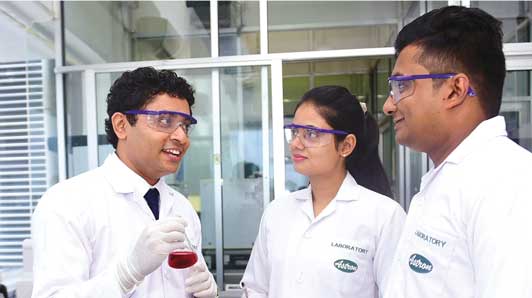 Astron is a Sri Lankan healthcare company associated with R&D, manufacturing and marketing pharmaceuticals, nutritional supplements, and herbal and animal healthcare products to the local and export markets, as well as the government. It was established as Dumex (Ceylon) in Ratmalana in 1956 by the East Asiatic Company and its subsidiary Dumex together with Ceylon Trading Company. In 1958, the US-based Pfizer acquired a 75 percent shareholding whileDFCC Bank owned the remaining 25 percent. In 1993, the current shareholders of Astron carried out the first leveraged management buyout of a company in Sri Lanka to make the business what it is today.
Q: What dimension of corporate respect does Astron focus on – and why do you consider it to be important?
A: At Astron, we believe that all our stakeholders deserve to be treated with respect as it is a key requirement for the successful operation of a business. Respect promotes teamwork, and improves productivity and efficiency at work. In addition to this, it also results in employees feeling valued for their abilities, qualities and achievements.
Therefore, we are committed to ensuring that employees' contributions are encouraged, recognised and appreciated. To this end, all employees are urged to participate in the company's social activities.
All Astron staff members are provided equal general benefits such as medical reimbursements, incentive payments, loan schemes and so on. Our employees are called upon to treat each other with courtesy, politeness, kindness and empathy. We strive to offer all employees equal respect and opportunities.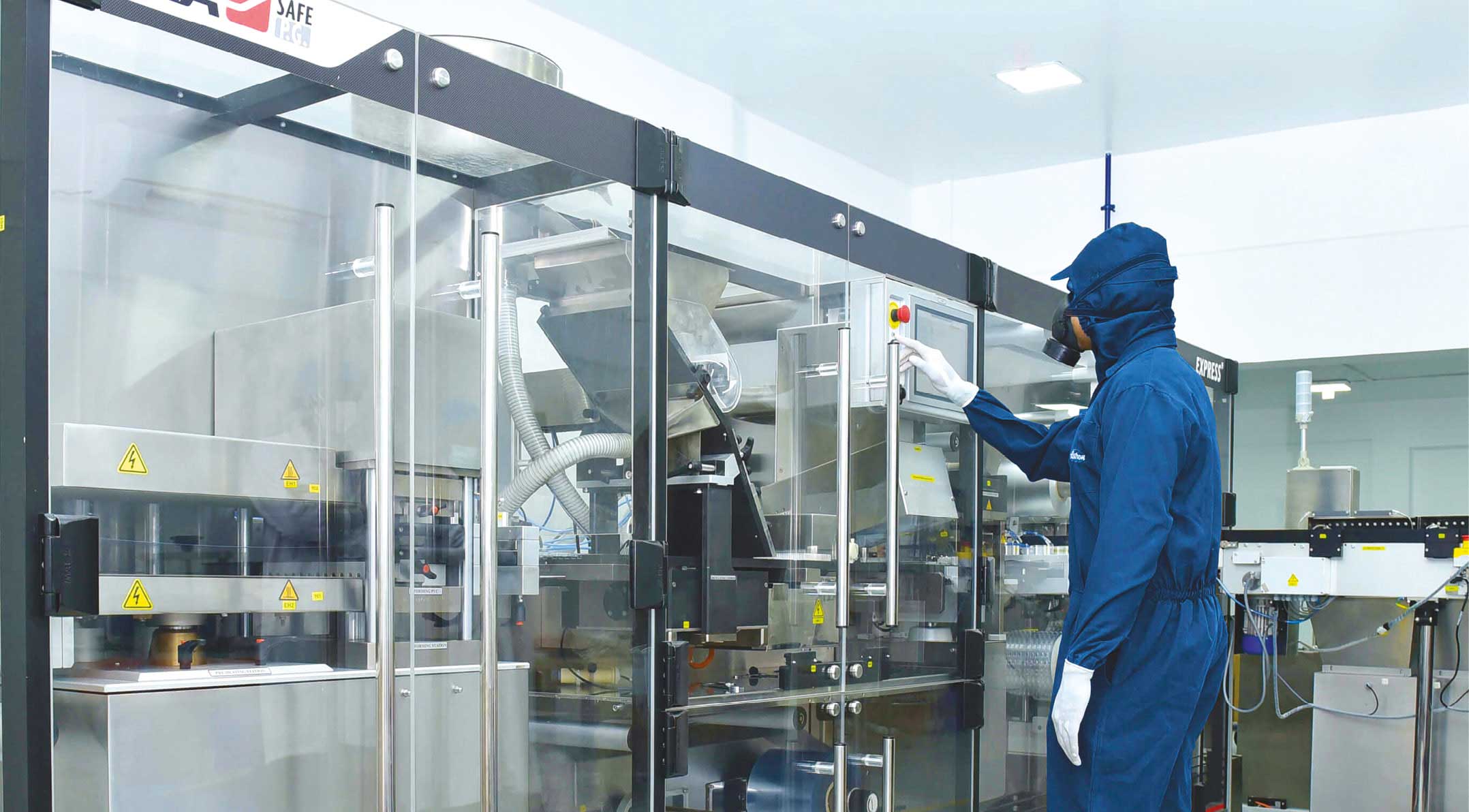 Q: In your assessment, how do authenticity and consistency nurture corporate respect?
A: We have a standard set of personnel policies and procedures that is applicable to all employees.
Moreover, the company's policies and procedures are publicised and transparent, which results in employees being aware of what to expect.
The availability of such policies and procedures enables us to be authentic and consistent in our operations, and retains our focus on quality. Therefore, we can be viewed as a reliable partner – whether it is in relation to employees, products or other stakeholders.
Q: To what extent does the quality of products impact an organisation's reputation?
A: As indicated earlier, Astron's focus is on providing quality products. All Astron products (except for a few veterinary products) are manufactured locally – and therefore, their quality is within our control.
Upholding the high and consistent quality of products over the decades during which we have been in operation ensures that they are accepted in the markets. The safety and efficaciousness of our products are guaranteed, which we believe contribute significantly to our favourable corporate reputation.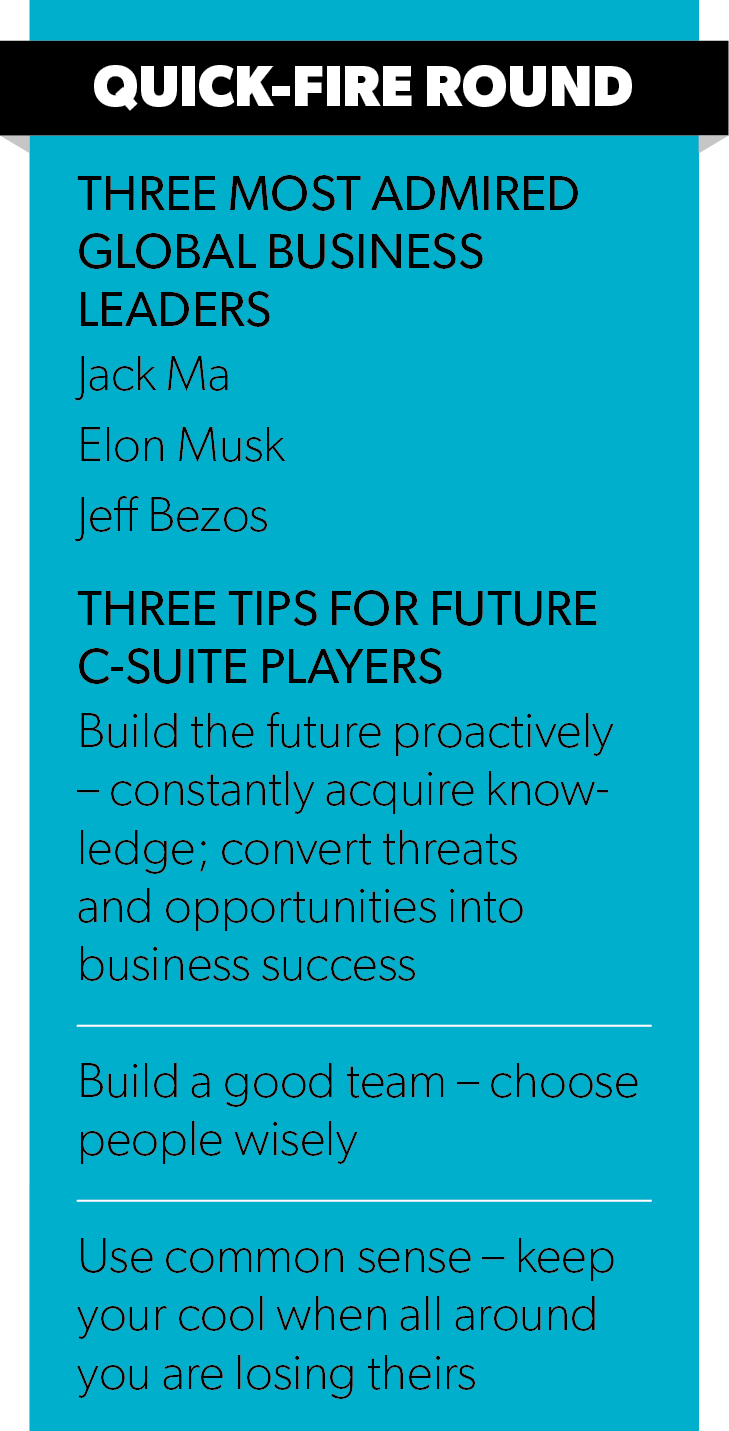 Q: Could you outline the ways in which corporate reputation gives businesses such as Astron a competitive edge?
A: Astron's corporate reputation has been built over six decades, based on our past actions, reliability and consistency, which makes us accepted among internal and external stakeholders.
Establishing a good image is a necessity to gain a competitive advantage and this has enabled us to face competition confidently from a position of strength.
Furthermore, among the 300 companies represented in Sri Lanka in the pharmaceuticals, nutritional supplements and animal feed supplements markets, Astron takes pride in being positioned within the top 10.
Therefore, we could deduce that corporate reputation has contributed significantly towards the continued success of our business.
Q: How and why should organisations build strong relationships with their stakeholders, in your opinion?
A: Strong and positive relationships with all stakeholders are requirements for the long-term success and sustainability of a company.
Among the main requirements to fortify stakeholder relationships are being fair, consistent, credible, trustworthy, responsible and reliable.
In parallel with this, so is delivering and ensuring quality products, and maintaining healthy relationships with stakeholders – all the while, respecting and empathising with others including your competitors.
Astron primarily concentrates on manufacturing high quality healthcare products and affirms that respecting stakeholders is a part of its success formula. Encouraged by the government's support for the local pharmaceutical industry, Astron is pursuing the expansion of its portfolio with a number of new products in the pipeline for the various businesses it operates.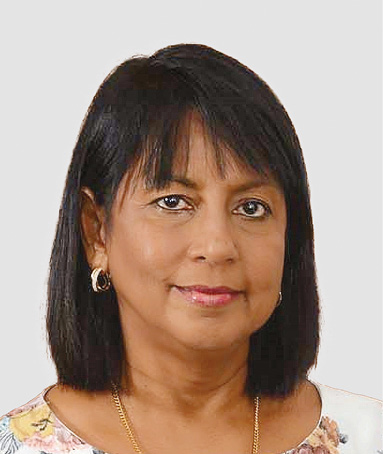 www.astron.lk