ASIA PACIFIC TELECOMS
NON-RATING ACTION COMMENTARY
Sun 01 Nov, 2020 – 10:10 PM ET
Journalists can download the full report by clicking on this link: : Fitch Ratings 2021 Outlook: Asia-Pacific Telecoms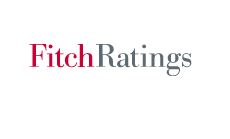 Fitch Ratings-Singapore/Sydney-01 November 2020: Fitch Ratings expects a gradual EBITDA recovery and stable leverage for Asia-Pacific (APAC) telecoms, supporting our stable sector outlook for 2021. Telecom operators are likely to bolster cash generation ahead of the 5G investment upcycle, driving rational competition in most markets.
Fitch expects limited rating changes over the next 12-18 months, with 14 of our 16 public Foreign-Currency Issuer Default Ratings on Stable Outlook. The Negative Outlook on Telekom Malaysia Berhad (TM, A-) and Bharti Airtel Limited (BBB-) are sovereign-driven. However, rating headroom is narrowing for most of our APAC telecom portfolio, underlining the importance of staggered investment, dividend cuts and non-core asset sales in preserving balance-sheet strength. Data monetisation is likely to take centre stage post the coronavirus pandemic in 2021, which will determine operators' organic deleveraging capacity.
Expensive airwaves in pending spectrum auctions in India, Malaysia, Indonesia and Thailand could squeeze telecom operators, leaving them with less flexibility to weather the 5G capex upcycle. Other issues for investors to watch include the sustainability of tariff hikes in India's wireless services, the standalone network costs associated with Singapore's 5G investment and the extent of competition brought about by a new entrant in the Philippines.
The full report, "Fitch Ratings 2021 Outlook: Asia-Pacific Telecoms", is available on MailScanner has detected a possible fraud attempt from "74n5c4m7.r.eu-west-1.awstrack.me" claiming to be www.fitchratings.com or by clicking on the link in this release.
Contact:
Janice Chong
Director
+65 6796 7241
Fitch Ratings Singapore Pte Ltd.
One Raffles Quay
South Tower #22-11
Singapore 048583
Steve Durose
Managing Director
+61 2 8256 0307
Media Relations:
Peter Hoflich, Singapore, Tel: +65 6796 7229, Email: peter.hoflich@thefitchgroup.com
Leslie Tan, Singapore, Tel: +65 6796 7234, Email: leslie.tan@thefitchgroup.com
Additional information is available on MailScanner has detected a possible fraud attempt from "74n5c4m7.r.eu-west-1.awstrack.me" claiming to be www.fitchratings.com
ALL FITCH CREDIT RATINGS ARE SUBJECT TO CERTAIN LIMITATIONS AND DISCLAIMERS. PLEASE READ THESE LIMITATIONS AND DISCLAIMERS BY FOLLOWING THIS LINK: MailScanner has detected a possible fraud attempt from "74n5c4m7.r.eu-west-1.awstrack.me" claiming to be HTTPS://WWW.FITCHRATINGS.COM/UNDERSTANDINGCREDITRATINGS. IN ADDITION, RATING DEFINITIONS AND THE TERMS OF USE OF SUCH RATINGS ARE AVAILABLE ON THE AGENCY'S PUBLIC WEB SITE AT MailScanner has detected a possible fraud attempt from "74n5c4m7.r.eu-west-1.awstrack.me" claiming to be WWW.FITCHRATINGS.COM. PUBLISHED RATINGS, CRITERIA, AND METHODOLOGIES ARE AVAILABLE FROM THIS SITE AT ALL TIMES. FITCH'S CODE OF CONDUCT, CONFIDENTIALITY, CONFLICTS OF INTEREST, AFFILIATE FIREWALL, COMPLIANCE, AND OTHER RELEVANT POLICIES AND PROCEDURES ARE ALSO AVAILABLE FROM THE CODE OF CONDUCT SECTION OF THIS SITE. DIRECTORS AND SHAREHOLDERS RELEVANT INTERESTS ARE AVAILABLE AT MailScanner has detected a possible fraud attempt from "74n5c4m7.r.eu-west-1.awstrack.me" claiming to be HTTPS://WWW.FITCHRATINGS.COM/SITE/REGULATORY. FITCH MAY HAVE PROVIDED ANOTHER PERMISSIBLE SERVICE TO THE RATED ENTITY OR ITS RELATED THIRD PARTIES. DETAILS OF THIS SERVICE FOR RATINGS FOR WHICH THE LEAD ANALYST IS BASED IN AN EU-REGISTERED ENTITY CAN BE FOUND ON THE ENTITY SUMMARY PAGE FOR THIS ISSUER ON THE FITCH WEBSITE.