AMANA BANK
Amãna Bank Lead Banking Partner for IFFSA 2018
For the third consecutive year Amãna Bank has come forward to sponsor the Islamic Finance Forum of South Asia (IFFSA) as its Lead Banking Partner. The 3rd edition of this regional conference is scheduled to take place on 23 October 2018 at Hotel Ramada, Colombo and will focus on the broader topic of sustaining stability in the region and its impact to the non-interest based banking industry.
Commenting on this partnership, the Bank's Chief Executive Officer Mohamed Azmeer Said "As the pioneers of non-interest based banking in Sri Lanka, we are honoured to once again partner with IFFSA for the 3rd consecutive year as this would be an ideal platform to engage in learning knowledge and expertise to drive the industry forward. Whilst digital transformation was discussed last year we look forward to this year's program which would emphasis on more contemporary areas that could be developed regionally as well as globally."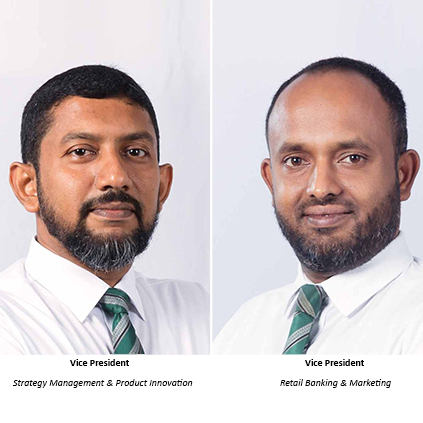 Speakers for this event would be represented from the Sri Lankan Islamic Banking and Finance industry along with representations from India, Pakistan, Maldives, UAE, and Bangladesh. The forum will address key topics such as Global Trade wars and its impact on South Asia, UN's Sustainable development goals and its responses from South Asian Financial Institutions towards the UN Sustainable Development Goals, Product Standardisation across the region and Risks in the Islamic Banking and Finance Industry. Amãna Bank's Vice President – Retail Banking and Marketing Siddeeque Akbar and Vice President – Strategy Management and Product Innovation Fazly Marikar will be sharing their views as panellist, representing Sri Lanka at the forum.
Amãna Bank is the country's first and only Licensed Commercial Bank to operate in complete harmony with the globally growing non-interest based banking model. With the mission of Enabling Growth and Enriching Lives, the Bank reaches out to its customers through a growing network of 29 branches, 14 Self Banking Centres and 4000+ ATM access points and has introduced an array of customer conveniences such as Internet & Mobile Banking, Debit Card with SMS alerts, Online Account Opening, 365 Day Banking, Saturday Banking, Extended Banking Hours, 24×7 Cash Deposit Machines and Banking Units Exclusively for Ladies.
Amãna Bank PLC is a stand-alone institution licensed by the Central Bank of Sri Lanka and listed on the Colombo Stock Exchange with Jeddah based IDB Group being the principal shareholder having a 29.97% stake of the Bank. The IDB Group is a 'AAA' rated multilateral development financial institution with an authorized capital base of over USD 150 Billion which has a membership of 57 countries. Fitch Ratings, in June 2018, affirmed Amãna Bank's National Long Term Rating of BB(lka) while upgrading its outlook to Positive from Stable. Amãna Bank does not have any subsidiaries, associates or affiliated institutions representing the Bank.