AIRTEL LANKA
Q: Airtel has been operating in Sri Lanka for over nine years. Are you satisfied with its progress?
A: Airtel entered Sri Lanka as a challenger in a 110 percent penetrated market. Our strategy was differentiated
with a bottom-up approach.
First, we invested in our network and then looked at a profitable niche customer segment. The youth segment generates high average revenue per user and we hold a large share of the segment in Sri Lanka.
Given the telecommunications industry's gradual ROI, Airtel Lanka is in an enviable position after nine years. Now we can focus on expanding into segments such as the postpaid customer base and are poised to serve all customers.
Furthermore, Airtel's global footprint in 16 countries and position as the third largest global mobile operator provides us with the opportunity to learn best practices and pass on the benefits to the Sri Lankan market.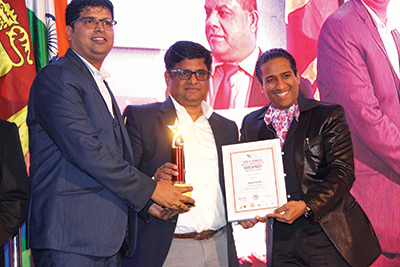 Q: What is the context of the Sri Lankan market?
A: With a literacy rate exceeding 90 percent, estimated smartphone penetration surpassing 50 percent and smartphone penetration growth of 30 percent year on year, the industry is presented with numerous challenges and opportunities. Early adoption of new technology and evolving customer behaviour served to disrupt the industry such as with increasing social media use through mobile phones.
The internet – which expanded business boundaries and our definition of 'competition' – plays a key role in our business model. When we entered Sri Lanka, competition was restricted to players within the industry but this has broadened to encompass over-the-top (OTT) services such as Facebook, WhatsApp and Viber.
One of the foremost challenges in a market of early adopters is skills. We're trained to handle voice and basic data services but a monster of sorts is approaching – differentiated services. It's important for the industry to look at the bigger picture as more connected devices enter the market. This is a challenge, as well as an opportunity to bridge the skills gap and integrate platforms to face future challenges.
Q: How does Airtel Lanka develop strategies to face such challenges?
A: At Airtel, we follow a transparent and bottom-up culture to develop strategies. Ideas are generated by the people closest to our customers rather than in the boardroom.
When formulating strategies, front line employees, middle management and senior managers are involved in brainstorming sessions. Strategies are translated into execution models, which are then implemented by cross functional teams led by project managers representing middle management. Project managers are informed of what is expected and how they will be evaluated, ensuring transparency and clarity.
Along with a group of 10 to 15 people, I interact with every employee from the field to top management to communicate our strategy and execution model, ensuring that it cascades across the organisation. This enables us to clearly communicate expectations while receiving feedback that can be incorporated into strategies.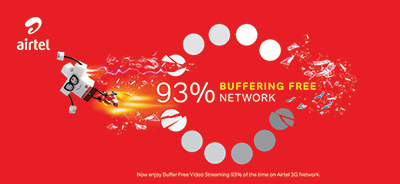 Q: What are Airtel Lanka's key strengths?
A: Since our market entry, we have focussed on the country's youth as they're early adopters of new technology. Better internet irrespective of the device, and bundles offering customers flexibility in voice, SMS and data usage according to users' budgets, made us popular among them.
We continuously look to innovate products and services to meet their needs, differentiating Airtel from its competitors.
As connectivity is the main facet of mobile telecommunications, we invested in our network to ensure
that customers are always connected. We invested in terms of spread and depth of coverage, building capa-
city in high density markets to provide a consistent customer experience.
Airtel has been recognised by the Telecommunications Regulatory Commission (TRC) as the fastest mobile internet service provider in the country since the inception of its speed test report. This is the 'speed promise' we deliver to customers.
Moreover, our most recent study findings indicate that the majority of data users utilise the internet to watch videos. A buffer free network delights customers so we incorporated technological advancements to provide a 93 percent buffer free network and will continue to invest in delighting our customers.
Q: Airtel Lanka is among the 25 Best Workplaces in Sri Lanka. What makes the organisation a great place to work?
A: About 40 percent of the team's key responsibility area is based on strategy execution projects, which encourages interdepartmental cooperation rather than a sole focus on departmental functions.
Cross functional teams, very specific goals and solution driven feedback create a culture that enables employees to take risks. Unique development plans drawn out for each employee enriches their role in the organisation to achieve one common mission, upskilling and preparing them for future challenges.
Technology, customer requirements and markets are bound to change in a digitally transforming era. However,
if we invest in our people, we can always count on them. The Airtel team is great to work with and are as responsible as the management for making Airtel Lanka a great place to work.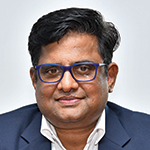 Jinesh Hegde
Chief Executive Officer
Managing Director
Telephone 0759 557000  |  Email 555@airtel.lk  |  Website www.airtel.lk