AIRLINE SECTOR

SHORT TAKES
Imtiaz Esufally and  Chandana De Silva
Compiled by Savithri Rodrigo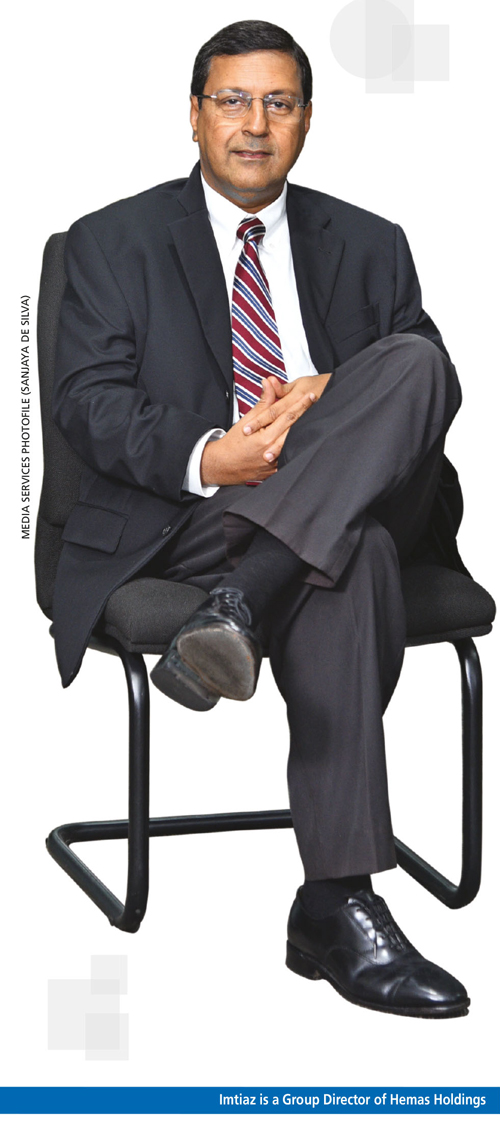 Q: How would you describe air traffic demand in the recent past?
Imtiaz Esufally (IE): It has been growing steadily, creating over 50 million livelihoods, connecting over 3.7 billion passengers and delivering a third of global trade by value.
Chandana De Silva (CDS): We experienced a slight dip following the incidents in the Kandy District. However, our forward bookings are looking positive.
Q: In what key ways has the airline business model evolved?
IE  The full service airline model has sharpened its game to ensure optimal revenue while low-cost airlines have emerged to enhance the market and take a share of the traditional model. Both have evolved into a multi-distribution channel with greater emphasis through web presence.
CDS  It has come a long way from merely providing transport from point A to point B. Airlines are now focussed on making the journey a memorable experience.
Q: Is the proliferation of low-cost airlines a positive development, in your opinion?
IE  This has opened up a new customer segment that may otherwise have not travelled. It has also increased travel frequency. This can have a game changing impact on a market such as Sri Lanka by creating the necessary stimulus to move closer to being a year-round destination.
CDS  Yes, for the general public – provided that such airlines do not cut corners on safety and key quality parameters.
Q: Do you believe that consolidation will continue to pay off for airlines?
IE  There's a strong tendency for collaboration through code sharing and the formation of groups such as Oneworld, pooling inventories and providing customers with a greater choice of destinations.
CDS  This is the new thinking, considering factors such as traffic flow, numbers and accessibility to markets.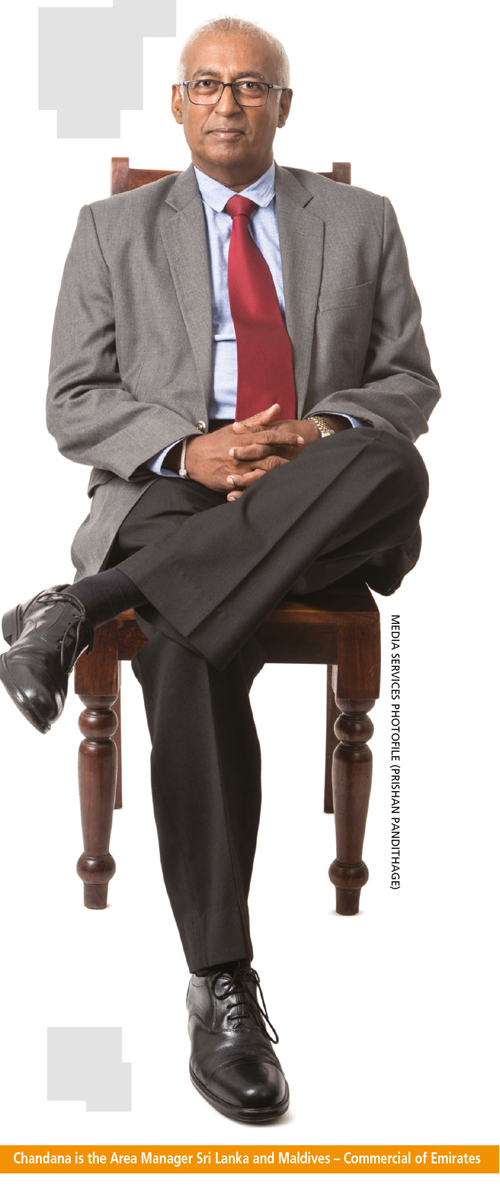 Q: How can the sector allay concerns stemming from safety issues in recent times?
IE  Each day, 100,000 flights ferry people and goods although the number of high profile incidents and global geopolitical risks suggest that security must be increased.
CDS  For safety in the air, all airlines have to adhere to strict international rules governing safety. Air travel is still one of the safest forms of travel.
Q: In what ways can smarter regu­lation deliver value for airlines?
IE  Creating appropriate aviation friendly regulatory policies such as accommodative bilateral agreements and an open skies policy encourages more airlines to fly into the country.
CDS  Regulation is essential on matters of safety and operating procedure.
Q: How are geopolitical factors impacting global airlines?
IE  The rise of Middle Eastern and Asian airlines has been a phenomenon. Consequently, airline landing rights have taken a political twist with the Western world allegedly using this to curtail the development of these successful airlines. National disputes too have impacted airlines in enhancing their overall network.
CDS  There's a huge impact as they involve bilateral rights, tax issues and overflying.
Q: Which regions display the most promise for airlines?
IE  With passenger numbers expected to more than double in the next two decades to 7.3 billion, Asia is witness­ing the highest growth in airline traffic.
CDS  There have been ups and downs; in the good old days it was Europe, thereafter the Russian bloc, then India and now it is China.
Q: Are airlines doing enough to address their impact on the environment?
IE  With fuel typically representing between 35 and 55 percent of airline costs, more fuel efficient environ­mentally-friendly aircraft are being rolled out. Passenger tickets are paperless and more than 60 percent are 'e-airway bills.' Positive changes are expected in the years to come.
CDS  Most major carriers have taken the initiative to comply with environmental requirements and understand the global impact.
Q: With fuel being a key input, are airlines now looking for more renewable alternatives?
IE  According to Lufthansa, with average consumption per transported passenger said to be below four litres for every 100 kilometres, flying is one of the most environmentally-friendly ways to travel. With investments in next generation technology, aircraft will become more eco-friendly with
an estimated fuel consumption of two litres per 100 kilometres while airlines will also explore alternative fuels.
CDS  We're still a long way from renewable energy aircraft. It all comes down to the critical balance between efficiency and costs.
Q: How are digital technologies shaping change in the airline sector?
IE  Internet usage by airlines has been evolving over the years, from booking on global distribution system (GDS) and internet sites to self check-in kiosks, and more on board WiFi and entertainment. Digitalisation is changing the shape of customer engagement and experience. E-airway bills are also enabling a data networked 'e-cargo industry.'
CDS  This is the way forward. Digital technology is changing the way we deliver services both on the ground and in the air from booking tickets and check-ins, to in flight entertainment and passenger connectivity.
Q: What are the main challenges facing the airlines today?
IE  The sector is being hampered by slim margins or even losses, forcing carriers to focus on both cost reduction and revenue growth through better customer interaction. Becoming fuel efficient, reinvesting in modernise fleets with more fuel efficient aircraft and government restrictive regulations such as landing rights are challenges too. 
CDS  The major factors include fuel prices, exchange rate fluctuations and security related restrictions.
Q: So what must airlines do to capture top-line growth in such a competitive environment?
IE  Intensely engage in winning customer mind share through increased digital interaction; better route networks and connections, with greater collaborations in and outside the travel ecosystem; dynamic pricing and an improved customer experience through the travel value chain.
CDS  Airlines must continue to expand their networks and capacity to key destinations – the bottom line is that people will travel. Therefore, freedom of movement is critical and countries must look at facilitating this.
Q: What is your broad outlook for the airline sector?
IE  The next 100 years are likely to be awesome!
CDS  There will be brand loyalty built on quality, reliability and safety.
Imtiaz Esufally is a Group Director of Hemas Holdings
Chandana De Silva is the Area Manager Sri Lanka and Maldives – Commercial of Emirates