AIR QUALITY
AQI AND THE DESOLATION OF SMOG
Zulfath Saheed pays heed to concerns over air quality in a nation fraught with risk
Towards the latter part of 2019, Sri Lanka may have got a glimpse into the future – a rather foggy one at that. It was reported that air quality in several districts in the island had dropped to unhealthy levels.
In late November for instance, air pollution in Colombo was recorded as being 'unhealthy for sensitive groups' as measured by particulate matter (PM) 2.5, implying that such individuals could experience adverse health effects.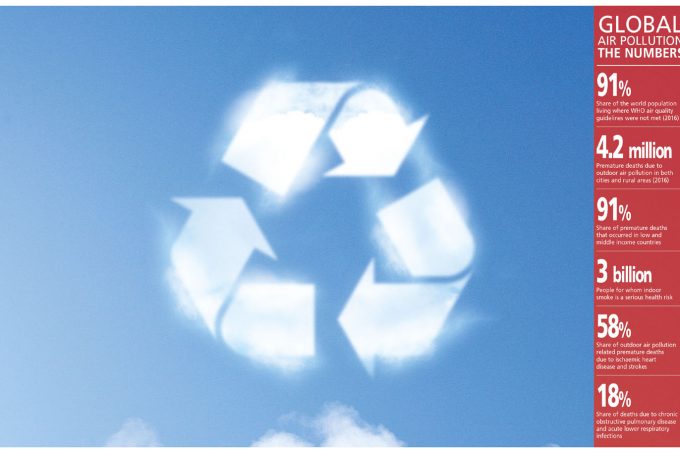 This turn of events seemed to take many by surprise, as Sri Lanka has historically enjoyed a reputation for being a verdant and relatively clean country especially compared to some of its closest neighbours. But with environmental concerns taking precedence in recent times, this represented a valid cause for concern.
AIR QUALITY INDEX The US Embassy in Colombo uses a real-time Air Quality Index (AQI) to measure and forecast air pollution levels in Sri Lanka. In addition, the Central Environmental Authority (CEA) monitors air quality in the commercial capital by way of equipment installed in Battaramulla.
"PM 2.5 particulates are of concern since they are small enough to directly enter the lungs and even the bloodstream. Particulates less than 2.5 micrometers in diameter (PM 2.5) are referred to as 'fine' particulates and are believed to pose the largest health risks – those risks are likely to be more severe for sensitive populations including people with heart or lung disease, children and older adults," a US Embassy web communiqué reveals.
It explains too that an AQI value of 50 represents good air quality with little potential to affect public health while a corresponding figure over 300 represents hazardous air quality.
Across the world, state agencies rely on air quality indices to inform citizens of air pollution levels in terms of the present situation as well as forecasts for the future. This is considered a necessary move as a rising AQI may pose growing risks to public health.
Countries may adopt different national air quality standards and as such, their own versions of the AQI. For example, Canada compiles an Air Quality Health Index whereas Malaysia and Singapore have an Air Pollution Index and Pollutant Standards Index respectively.
INDIAN INFLUENCE Turning to the recent spike in air pollution over in Sri Lanka, speculation was rife that it was caused by the potentially hazardous smog that enveloped the Indian capital territory.
In November, the South Asian superpower's Supreme Court is reported to have stated that the world was "laughing" at India because of air pollution concerns with many parts of its northern region being covered in thick pollution for several weeks. Farmers burning crop stubble to clear fields, vehicle fumes, and industrial and construction emissions are widely attributed to the high pollution levels, and ensuing smog.
According to a WHO survey of 1,650 cities across the globe that was published in 2015, New Delhi was deemed to have the worst air quality among major cities of the world. Moreover, air pollution is said to be responsible for more than two million deaths in India every year.
POLLUTION CONTROL The World Health Organisation recommends several policies in sectors ranging from transportation and urban planning, to power generation and industry, in a bid to help curb pollution.
These include shifting to clean modes of power generation; prioritising rapid urban transit, walking and cycling networks in cities, as well as rail interurban freight and passenger travel; and shifting to cleaner heavy-duty diesel vehicles, and low emission vehicles and fuels including fuels with reduced sulphur content.
When it comes to industry, WHO points to technologies that reduce industrial smokestack emissions, and improved management of urban and agricultural waste including the capture of methane gas emitted from waste sites as an alternative to incineration (for use as biogas).
IMMEDIATE ACTION The public can also take steps to guard themselves should they be exposed to compromised
air quality.
In the face of air quality that is of the 'unhealthy for sensitive groups' range (101-150), the AQI web portal suggests that active children and adults, and people with respiratory disease such as asthma, should limit pro-longed outdoor exertion.
And if the air quality drops to the 'unhealthy' range (151-200) or above, everyone should limit time spent outdoors, it adds.
Given the rapid changes in the environment and countless climate related concerns, it is unsurprising that air pollution is garnering more attention in the present context. Therefore, it is vital that all stakeholders – including industry, government and civil society – pay due attention to ensuring healthy air quality in the years ahead.