AICPA & CIMA CXO FORUM 2022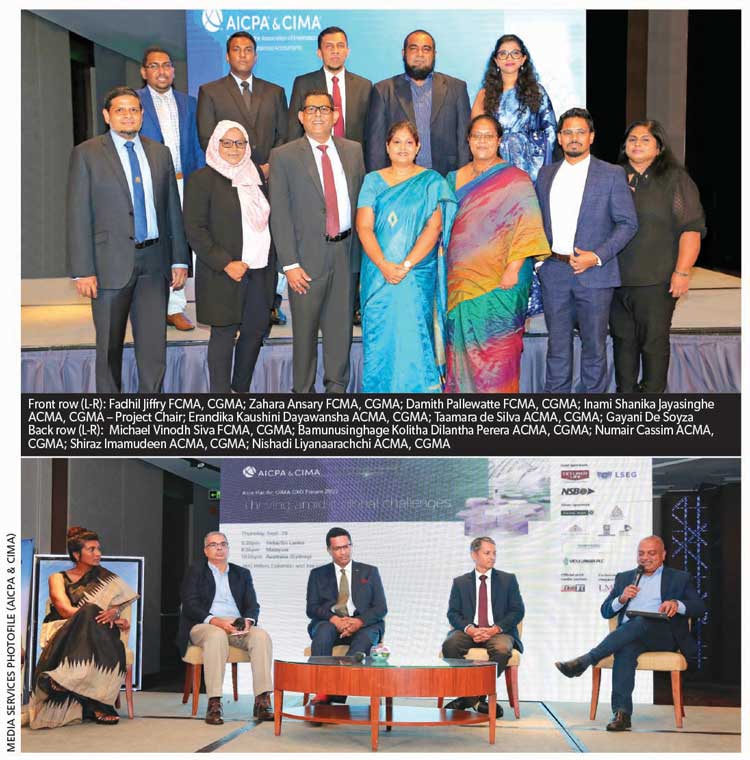 The Association of International Certified Professional Accountants representing the American Institute of CPAs (AICPA) and the Chartered Institute of Management Accountants (CIMA) hosted its annual APAC CXO Forum 2022 – Thriving Amidst Global Challenges on 29 September 2022. The session was moderated by the Founding Editor and CEO of the Daily Financial Times Nisthar Cassim. Over 40 percent of the registered participants attended the hybrid forum virtually from Asia-Pacific (APAC) countries.
Amongst the eminent speakers, Vice President – HR at Virtusa Chandi Dharmaratne spoke about the Brain Drain – Social Challenge or Global Opportunity? and how it has added a negative aspect to the economy, human capital and innovation.
According to the Sri Lanka Bureau of Foreign Employment, over 150,000 Sri Lankans have migrated between January-July 2022 .
Dharmaratne recommended retaining talent through internal fulfilment by cross skilling upskilling, overseas transfers to increase income levels and offering flexibility. Dual incomes will ease the financial stress due to inflation and the rising cost of living while non-disclosure agreements and non-competing clauses could help employees work two jobs.
She called for an integrated approach to effectively utilising the existing human resources and ensuring the return of qualified locals through political stability, enhanced economic conditions and law enforcement while discouraging bribery and corruption, and reducing inflation.
Board Member at TRACE Sri Lanka Heminda Jayaweera, focussed on the role of Technology and Innovation to help organisations thrive in the global business environment. Being an innovator himself, he shared the challenges that entrepreneurs in Sri Lanka face in the local and international markets due to a lack of innovation and non-adoption of the latest technologies.
Jayaweera urged local organisations to accelerate competencies in product design engineering citing examples in Israel (niche for product development and research) and Thailand (niche for complex food manufacturing). He suggested that Sri Lanka moves towards product design engineering and knowledge-based industries.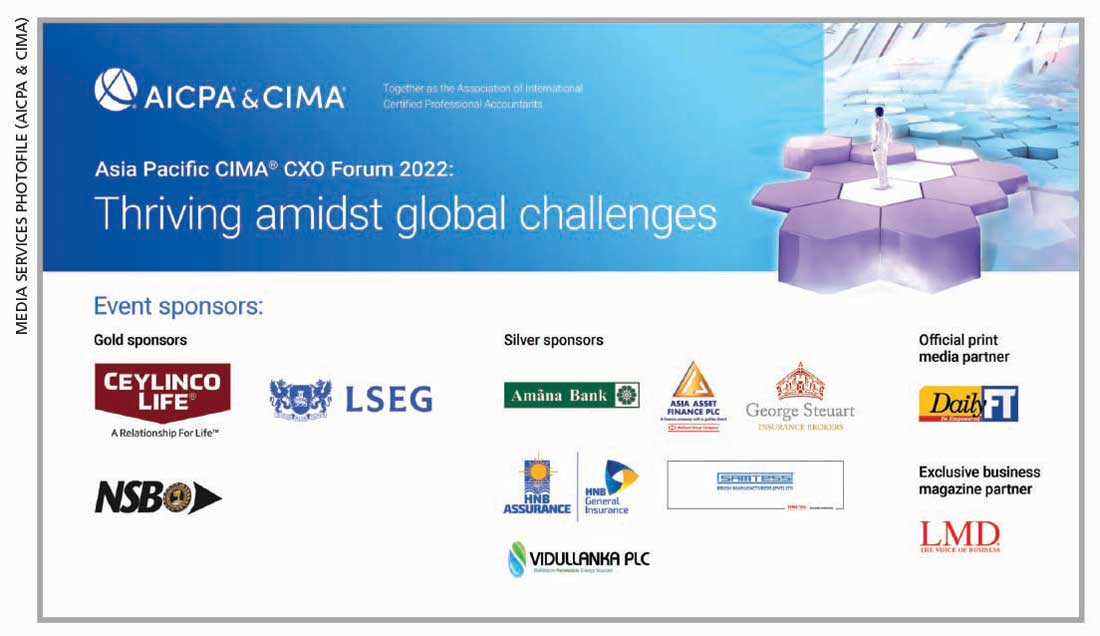 CEO at JB Securities and Chairman of Advocata Institute Murtaza Jafferjee, spoke about Raising Capital. Changes in tax regimes are having an impact on raising capital in the form of lower returns on investments. Rising interest rates are leading to lower risk appetite among investors due to tightening financial conditions.
He believes the smaller size of Sri Lankan corporates has always been a disincentive for potential overseas investors, which has been further aggravated due to the recent currency devaluation. Today, global markets are disrupted with investors' benchmark for generating returns constantly increasing, he cautioned.

Managing Director, Asia Pacific Sustainable Supply Chain, PwC Hong Kong Jeremy Prepscius shared his thoughts on a Holistic View on Global Supply Chains and how they are changing in terms of pricing, politics, security, resilience, global ESG expectations and regulatory compliance.
Customers themselves are going through a really interesting set of regulatory and market environment changes as buyers will be held legally accountable for forced labour issues and so on. Therefore, Sri Lankan suppliers need to understand the needs of their buyers. There is also a global war for talent and the ability to manage labour relations that leads to good, efficient productivity.
Technology is at the forefront of managing supply chains including traceability, big data and accountability. He explained that supply chains are also shifting due to the China-plus strategy, which gives Sri Lanka a chance to garner some of that business.
CEO of Dilmah Tea Ceylon Dilhan Fernando spoke about Dilmah's Sri Lankan Recipe for Success and the most critical factor that has enabled the company to reach its current level of growth. He discussed the long-term strategies that will be initiated to take Sri Lankan products to global markets on a bigger scale and the pathway to be followed.
Fernando underscored the importance of integrating contingency planning and risk strategies with the global business expansion process. He believes making your brand relevant is key and should encompasses experience, presentation, communication, stories, authenticity and goodness since consumers' perceptions of your product are critical for success.
The timely and impactful APAC & CIMA CXO Forum 2022 – Thriving Amidst Global Challenges attracted audiences from over 20 countries as it addressed key challenges facing Sri Lanka and much of the world today.
– Compiled by Yamini Sequeira
INTERVIEWEE DETAILS
Dilhan C. Fernando
CEO – Dilmah Tea Ceylon
Chandi Dharmaratne
Vice President HR – Virtusa
Heminda Jayaweera
Board Member – TRACE Sri Lanka
Murtaza Jafferjee
CEO – JB Securities
Chairman – Advocata Institute
Jeremy Prepscius
Managing Director – Asia Pacific Sustainable Supply Chain, PwC Hong Kong
___________________________________________________________________________
COMPANY DETAILS
Telephone
2503880
Email
colombo@aicpa-cima.com
Website
www.cimaglobal.com