AIA INSURANCE

Q: How has AIA Insurance Lanka been tackling the COVID-19 pandemic?
A: The company has a strong business continuity plan with the planning practice taking place every few months during which we cover a variety of mock scenarios.
In recent years, laptops were provided to all employees to enable them to work from anywhere, which facilitated the shift to working from home within 48 hours.
Daily meetings were organised to identify challenges associated with the transition. While this enabled us to resolve minor issues fairly quickly, we began to realise the importance of employees' connection to the office in terms of interactions with others. Replicating this in a remote working environment is quite challenging.
So we invest significant time and energy in training, and resetting the mindsets of employees and managers to work remotely. The outcome has been no loss in productivity; the company continues to process claims, make transactions for customers and attract new business.
Our human resources team embarked on a staff engagement drive, organising fitness sessions, town hall meetings and 'Coffee with the CEO' sessions, as well as a digital Avurudu celebration to name a few.
Essentially, we have maintained strong connections with and amongst our team beyond merely work.
Q: What motivated the company to introduce measures to support stakeholders affected by the pandemic and healthcare workers?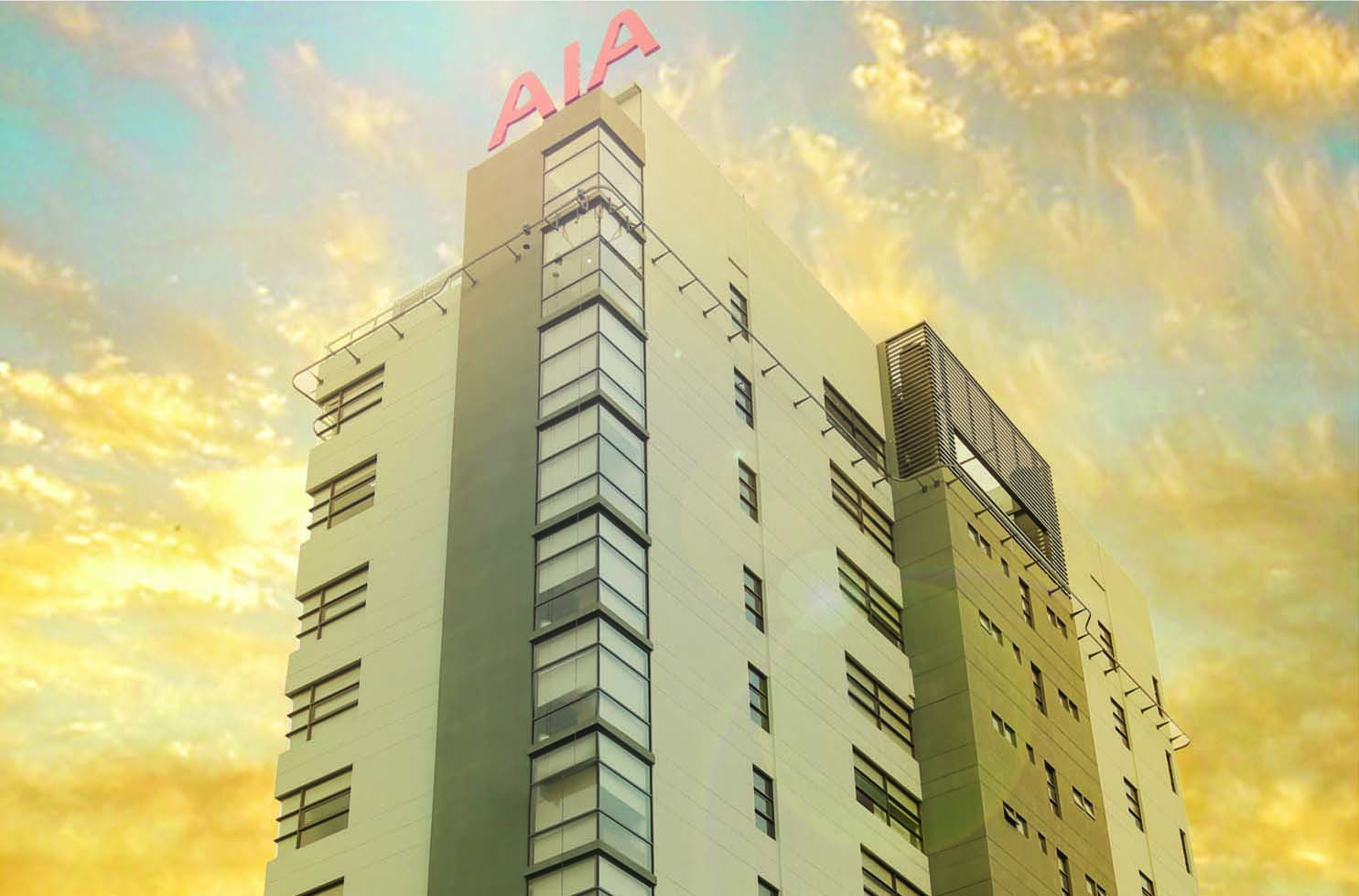 A: AIA Insurance Lanka launched several initiatives to help those affected by the crisis – including pioneering efforts in the insurance sector.
People are anxious and we put some of their concerns to rest by offering a COVID-19 cover – i.e. a free additional life insurance benefit for all customers. We embarked on a groundbreaking initiative to establish sector benchmarks by negotiating with our reinsurers as pandemics aren't generally covered by policies.
Furthermore, we collaborated with oDoc to offer free telemedicine services to all customers during the curfew to help them receive care from home.
AIA Insurance Lanka also extended facilities to its agents – including additional commissions and advances – to enable them to continue attending to customers' needs while caring for their own families.
Additionally, we take our social responsibility towards Sri Lanka seriously, which has been demonstrated in many ways recently.
The company sourced personal protective equipment (PPE) for the Homagama Base Hospital including infrared thermometers – a contribution worth more than Rs. 1 million.
Moreover, a complimentary additional life insurance cover was offered to front line medical staff at three specialty hospitals handling COVID-19 cases. We also extended a special hospital cash facility through which medical staff will be paid a daily sum of money to cover living expenses in the event that they're quarantined.
Q: Could you describe the scale and strength of the company's operations?
A: A business' scale and strength is reflected in its balance sheet. For life insurers, this is showcased by the capital adequacy ratio (CAR), which in turn reflects asset quality – especially investments or financial assets.
With an asset base exceeding 60 billion rupees and shareholders' equity of more than Rs. 20 billion, AIA Insurance Lanka is capable of withstanding external shocks, enabling it to offer security and certainty to policyholders.
The company's strength is evident in its CAR, which stands at over 600 percent – more than five times the regulatory requirement of 120 percent. This provides us with a unique ability to stand strong in the face of crises so customers can be assured their investments are safe.
We have continued to delight customers with attractive ROIs. Last year, policyholder dividends amounted to 9.99 percent.
This is achieved through high quality investments and a prudent investment strategy where we adhere strictly to governance requirements, and invest policyholder funds in government bonds and high quality credit debentures. We invest in securities and institutions that have been assigned Fitch ratings above 'A.' Moreover, we've deliberately refrained from placing policyholder funds in equity unlike many insurers.
Given this financial strength and stability along with recent digital adoptions, we are confident in our ability to operate in the post-COVID era. Throughout this crisis, the company has been able to demonstrate the basis for being conferred the title of 'Best Life Insurance Company Sri Lanka 2019' by Global Banking & Finance Review (UK).
Q: How has AIA Group's backing contributed to this strength?
A: With a history spanning over 100 years, AIA Group has operated through wars, civil commotions, pandemics and natural disasters, and gained immense experience. The group is also able to draw from the experience of the 18 markets in which it operates while possessing a substantial capital base to support them should the need arise.
Since the onset of the pandemic, we have conducted weekly calls across these markets, sharing best practices, business continuity plans and other measures, as well as experiences.
Q: What are your plans for the post-COVID era?
A: Crises such as these pressure businesses to do things differently but make them stronger. For a company like AIA Insurance Lanka, it adds to our history, experience and learning.
This crisis has been transformative in three ways.
Many people have been negatively affected by the crisis – such as those impacted by job losses or with no means to earn incomes. AIA Insurance Lanka is willing to help so we're recruiting agents at a growing pace. We view this as an opportunity to help create a new force of entrepreneurs.
Secondly, there is a shift to digital selling. Many Sri Lankans became accustomed to digital transactions during the curfew, which is unlikely to change dramatically when normalcy is restored. Our agents have been trained in digital selling, encompassing an end-to-end process from prospecting to issuing policies electronically. This is an area in which we will be investing going forward.
And finally, we believe that life and health insurance will grow in importance as people become more cognisant of the need to protect themselves and their families. As a strong, safe and credible insurer, AIA Insurance Lanka will be innovating more products and enhancing its proposition to address this.
Given these promising prospects, we remain optimistic for the future. AIA has been built to endure in times such as this, and the commitment to our customers, employees, agents, country and community remains steadfast.