ADAPTABLE BRANDS
Brand agility in times of crisis
Shemara Stephens and Ruchi Gunewardene capture insights on what it takes to develop strong brands in times of crisis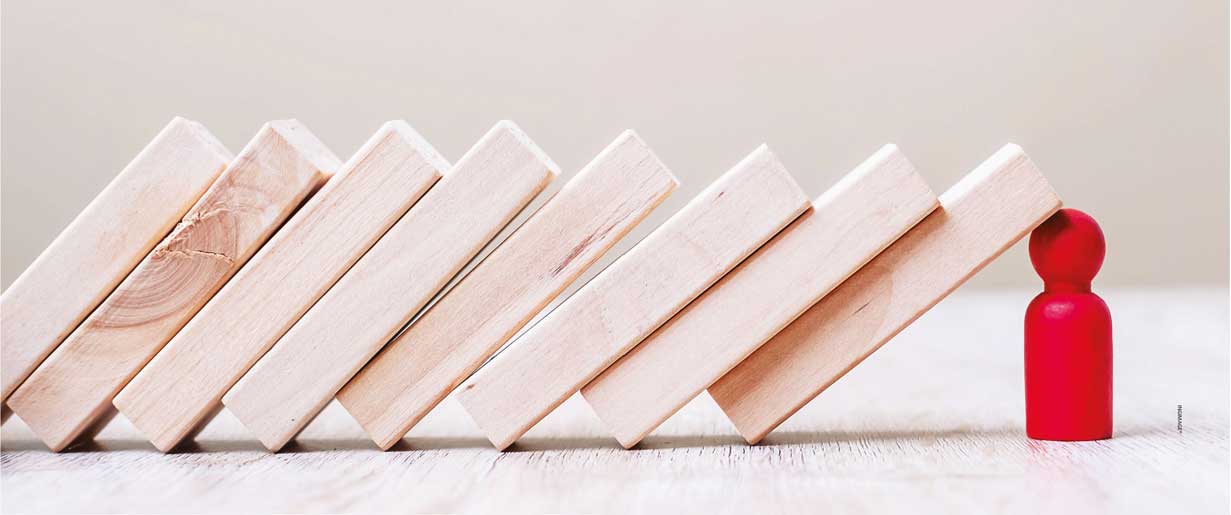 As Sri Lanka heads towards a resurgence of infections, a little over 12 months after the first wave, uncertainty is now the standard. As brands adjust to the 'new normal' in terms of the working environment, a new mindset is required to manage brands.
The 2020 Sri Lanka's Most Valuable Brands index recorded a decline in brand value of four percent due to an increase in the country risk factors following the Easter Sunday attacks in 2019.
In 2021, in the unfolding post-COVID world, there is a marginal increase of only 2.6 percent in brand value. Clearly, there's stagnation and much to be done to lift ourselves out of where we currently find ourselves.
The question is what should brands be doing in such uncertain times?
Uncertainty demands that brands make short-term response plans and adapt as new evidence and factors present themselves. But a strong brand will remain consistent with its values and beliefs all the while, and maintain a sense of responsibility to customers.
So while reducing losses and adapting to the new challenges, the key is to be able to stay true to the core essence of the brand meaning and building customer empathy.
In a crisis, customers need to be reassured that when they turn to the brands they've always trusted, they will deliver in this 'new normal' era. Therefore, efficient customer service and customer care are vital.
Brands must know how to adapt and be ready to support their customers' needs. Being agile in these times of uncertainty is vital to maintaining relationships with customers and building brand strength. The brand mantra should be 'you can't stop the waves but you can learn to surf.'
Agility is the ability to compete and thrive by quickly responding to new market trends, customer expectations and emerging opportunities with innovative business solutions. This will maintain and improve brand strength and value.
The COVID-19 pandemic brought on many trends such as the sudden acceleration towards technology, social distancing (or rather, physical distancing), a higher demand for local brands and import substitution, lower nonessential spending, a greater focus on healthcare, more convenience in services offered to reduce stress and many more.
At an emotional level, customers want to be looked after and be cared for. These trends have placed businesses under extreme pressure to take quick action and respond. However, the main issue is not merely adapting to these changes but being able to do so productively and economically without compromising quality.
Over these past months, we have seen many examples of brands experiencing these challenges – some have let their customers down while others have risen to the occasion.
This crisis has also taught us that customers do not need superficial advice or gimmicks in these hard times. Instead, they seek all the help and support they can get from their trusted brands.
So when global brands such as McDonald's and Coca-Cola temporarily redesigned their logos to depict physical distancing, these weren't appreciated – instead, they were criticised because these were superficial responses in these difficult times.
In Colombo, as a curfew was suddenly announced in late March last year, there was panic buying to ensure there were enough food supplies in homes. The demand for online orders shot up in a matter of hours and most brands simply couldn't cope.
Brands such as Lassana Flora and Kapruka were roundly criticised for not meeting the demand but subsequently adjusted themselves. Even Keells and Cargills Food City – i.e. brands at the top of the Most Valuable Brands table – took time to shift their physical stores online while coming under fire until they were able to adjust to the new demands.
Moreover, brands that looked to adopt new models to meet customer needs fared much better. Sathosa was the first retailer to serve customers, being smart enough not to follow the online route; instead, it opted to partner with PickMe, which took significant pressure off it.
Meanwhile, the launch of AppiGo by one of Sri Lanka's leading banks – HNB – helps mainly small businesses and restaurants set up their shops online, and is a great example of agility. The growing need of businesses to shift online due to physical distancing will likely make this an attractive option to pursue for many of the bank's customers. For HNB, this initiative could not have been timed better.
The new normal outlook with elevated levels of financial anxiety, safety and uncertainty is changing how customers perceive brands. As such, this increases the need for brands to be more receptive, quick and agile than they've ever been.
Brands need to invest to understand their operational gaps, and rapidly emerging and evolving opportunities. Being relevant in the new world order and ensuring what's right for customers is good for building brand strength and value.