AD INDUSTRY SHORT TAKES
Compiled by Savithri Rodrigo
Q: How does the local ad industry compare with that of the region and beyond?
Ryan Jayatunga (RJ): I believe that we are attempting to keep up particularly in the digital landscape. Nevertheless, budget constraints and a lack of professional standards are hindering progress.
Varuni Amunugama Fernando (VAF): We have the opportunities, access to global tools, knowledge and human capital needed to up our game – yet, we choose to remain at a rudimentary level.
Q: If you had to pick three trends in the global ad industry, what would they be?
RJ  Individualisation and personalisation of messages, and the media offering using digital channels to gather existing and potential customer data; a growing shift to social and environmental accountability, and global brands redefining relevance to regional and even individual customers; and diversifying compared to unifying the brand offering, experiences and even value in some cases.
VAF  Brand purpose compared to brand activism with brands fighting for a cause and driving the conversation; creativity + data = growth where smart brands know they're not talking to faceless consumers; and the 'cagency model' whereby consultancies and advertising agencies merge to offer business solutions underpinned by creativity with service design, user experience design, AI, IoT and data science.

Q: What is your take of the talent available in the ad industry?
RJ  There's tremendous potential with many young, dynamic and out-of-the box thinkers ready to boldly break new ground, and are increasingly exposed to global trends.
 VAF  Young blood that is exposed to and understands new developments shaping the industry must be infused to help 'ideators' understand 'the logic behind the magic.'
Q: And what needs to be done to take this talent to the next level?
RJ  Professional, graduate and postgraduate level education, and exposure at the regional and international levels.
VAF  Continuous and consistent training with global exposure, and the freedom to explore and compete internationally.
Q: How are new business and brands in postwar Sri Lanka affecting the ad industry?
RJ  Most of them are headed by young people with international exposure who think globally rather than locally and demand the same from their ad industry partners. So there's a positive and healthy influence.
VAF  It grew exponentially with new brands and energy entering the industry. Newer, smaller and smarter teams began challenging conventional agencies, which were upping their game to stay unique and effective.
Q: Are advertisers in this country by and large adhering to an ethical code?
RJ  What ethical code would that be? A complete lack of ethics and professional standards is the single largest issue facing the local ad industry today.
VAF  The industry signs a code of ethics compiled and endorsed by the advertising association of Sri Lanka; however, this is only a guideline and not legally binding.
Q: So what more must be done to take the industry forward?
RJ  Establish professional qualifications in every discipline as an imperative to become an industry practitioner; publish an agreed upon code of ethics, professional standards and pricing structures; and make the industry comparable to the legal, engineering and architectural professions rather than merely being another business.
VAF  There's a need to transform the industry into a multidisciplinary and knowledge led domain compared to the 'gut and experience' led version that it is at present. We have always believed in the philosophy of 'purpose beyond profit'! In that space, the industry can contribute to nation building.
Q: What would you say are the main challenges facing advertisers here in Sri Lanka?
RJ  The rapid shift of eyeballs from traditional media to social and digital platforms; a move to independent often single person digital design and social media home operations; increasing direct involvement of advertisers in creative content and media selection resulting in a piecemeal approach to ad campaign elements; and marketers needing to view advertising budgets as investments and not expenses.
VAF  Marketers require a holistic knowledge of the potential available to build their brands, gained both formally and through experience. This gives them a command of new age media and respect from partner communication agencies that need inspiration to conceptualise 'cut through ideas.' A lack of corporate budget allocations is a challenge but creative advertisers will always find ways to achieve targets.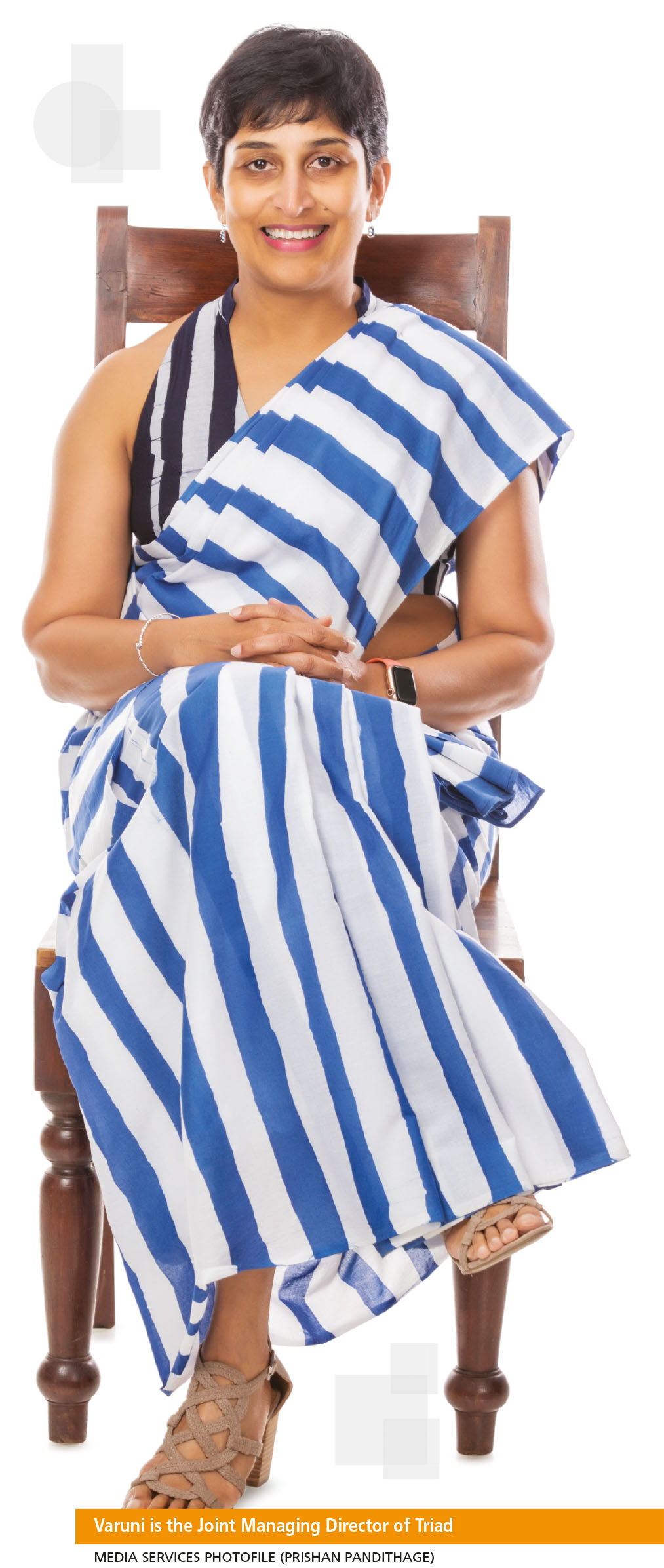 Q: In what ways is the shift to digital shaping the ad industry?
RJ  In some ways, we are still discovering and floundering through. The constantly evolving digital arena is keeping everyone on their toes. Relevant eyeballs and efficiency of ad spend has become the name of the game.
VAF  It's now a whole new industry with consumers having the power to dictate, challenge and demand from brands, and agencies being forced to rethink their own strategies and service offering to be needed by brands.
Q: What are the pitfalls that advertisers must consider in the use of social media?
 RJ  The main pitfall is experience – there's no guarantee that it will work today simply because it worked yesterday. One must be flexible, ready to adjust mid-stride and stay on top of the game constantly.
VAF  Brands are vulnerable as never before, and agencies can only present messages in a manner that's accepted and believed by consumers. This fluidity makes a savvy social media driven agency useful and necessary.
Q: Do you believe that industry awards have had a major impact on the quality of output?
RJ Not really, as they reward and recognise practitioners but have little or no effect on the quality of the output, in terms of results and efficiency, for business and marketers alike.
VAF  Totally! We miss the local ad awards because by winning these, agencies are noticed by showcasing their prowess. With every recognition, we're encouraged to do better.
Q: What is your outlook for the ad industry over the medium term?
RJ  Exciting, fluid and very promising! As local and global horizons merge, so should the perspectives and playing field of ad industry practitioners in this country.
VAF  There are new opportunities through which we can reinvent our offering with ideation holding the key. The medium is ours to choose.
Ryan is a retired advertising industry professional
Varuni is the Joint Managing Director of Triad