ACCARIO GALAXY NIGHT
Tech-Enabled Outsourcing Solutions Provider Accario committed to climbing higher 
Global presence across eight countries with a team trained in over 70 software packages
Colombo Sri Lanka: Australian based tech-enabled outsourcing solutions provider Accario held its annual Accario Galaxy Night recently bringing together its 190 strong team from Colombo and Kandy reaffirming its commitment to build on an impressive 2022 performance and climb higher in 2023.
With a client base that spans Australia, New Zealand, United Kingdom, Rwanda, Singapore, Canada and USA and a team of over one thousand employees across the globe, Accario has embedded its values of customer satisfaction to build a team that is best in class.  This was evident in the recognition Accario gave its team members at the event. 28 outstanding achievers, five 'Extra Milers" and five tokens of appreciation were presented to acknowledge and celebrate those who upheld the Company's characteristics of Integrity, Honesty and Scrupulous.
With Accario providing 360° solutions for businesses including Bookkeeping, Accountants' Back Office, Transitions and Robotic Process Automation, Virtual Assistance and Self-Managed Super Funds, the global team lives by the values of being Committed, Responsible and Accountable, all of which were evident in the jubilant Accario team's celebrations that evening.
Accario began operations in 2010 in Australia and has since then, expanded its presence to Sri Lanka, India, UK, Africa, Singapore, USA, and Canada.  Accario's highly skilled team is trained in over seventy global software packages working on the simple premise of a business getting an instant team on demand which specializes in finance for a number of global markets.  This team prides itself on being experts on changes in legislation and taxation laws across all the countries it operates in, is one point of accountability and maintains stringent compliance, with governance being a specialty.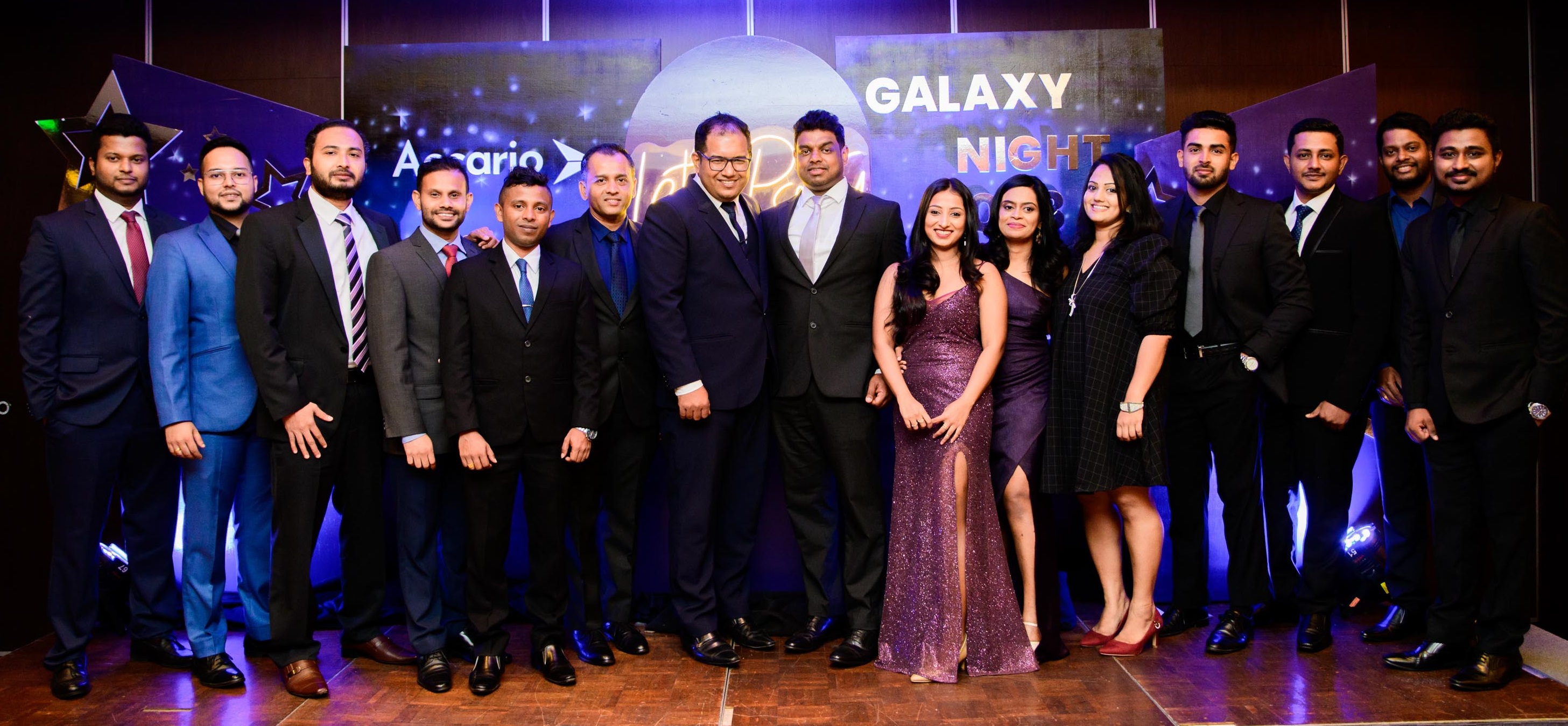 The high achieving Accario management team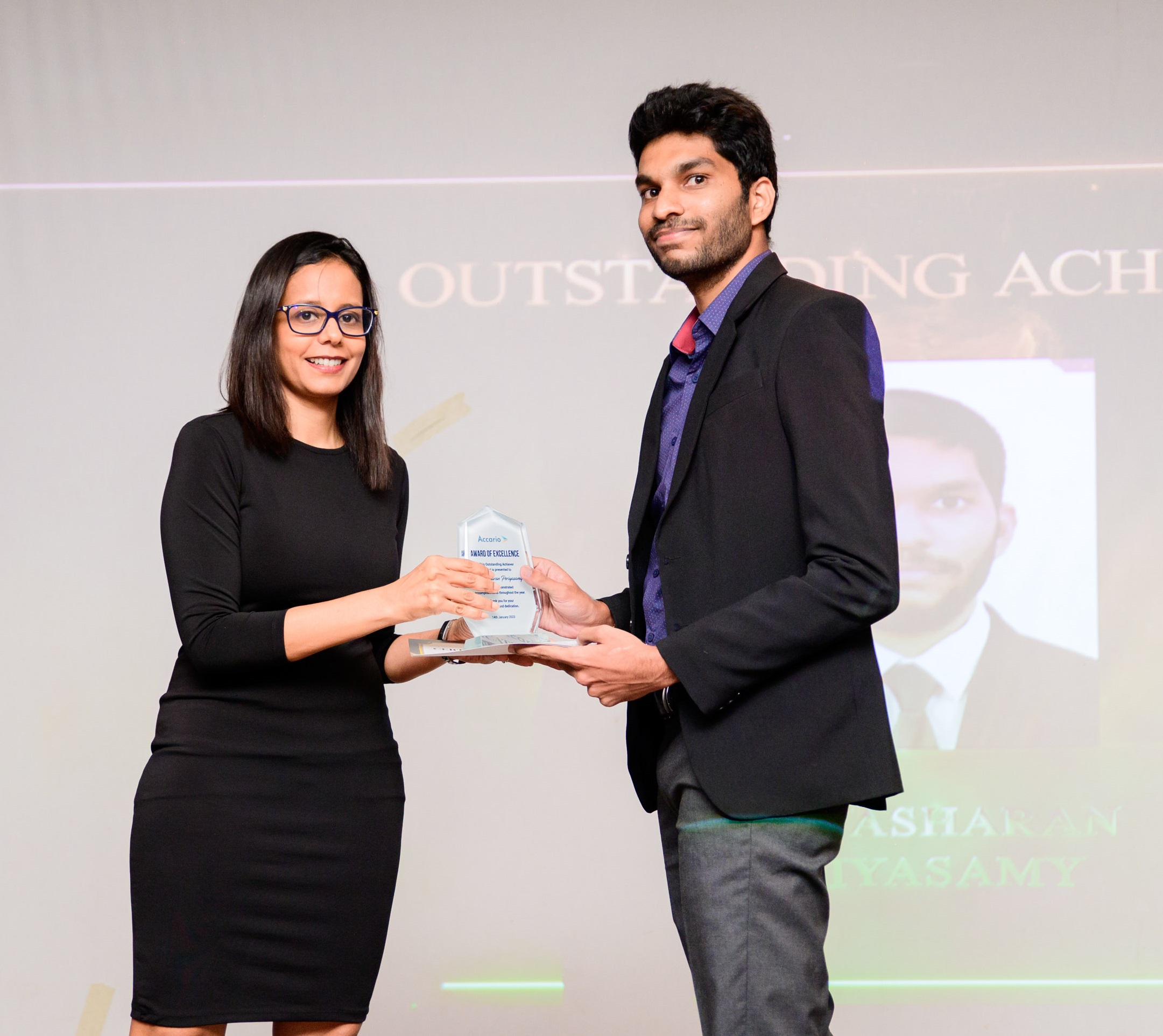 Group Director Dinusha Herath presents the Outstanding Achiever award to Vidhyasharan Periyasamy