AD INDUSTRY
Miuru Jayaweera
A SEA CHANGE AHEAD
Advertising is set for a paradigm shift as it floats on an ocean of info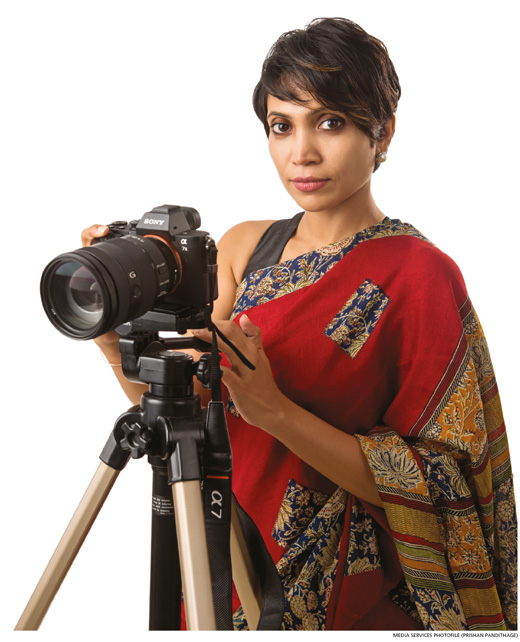 Sri Lanka's ad industry today in a sentence
It is operating in a world that's experiencing a 'new normal' with everything becoming more transparent and social media advertising turning out to be more challenging.
Three barriers to growth
Knowledge of innovation and new methods, finding the right people with the right skills, and the high cost of equipment and technology.
The future of advertising
We're floating on a vast sea of information and data so the future will be based more on Return on Marketing Investment (ROMI).
Strengths of the ad industry
It's involvement with a massive supply chain, a culture of sharing resources and the willingness of corporates to increase their marketing budgets.
Main threats to the industry
Power and the availability of DIY tools – whereby in some markets, people will not need to opt for a comparatively costly advertising agency.
The local market in a nutshell
Highly fragmented and noisy for clients and end consumers – but there are opportunities thanks to innovative new products, solutions and services.
The global market in a nutshell
Technology led and triple bottom line focussed; innovation is at the forefront of marketing and results in many unconventional breakthroughs.
Three new prospective customer segments
Millennials (who are still the key) and now gen Z, expatriates and tourists, as well as senior citizens.
Three evolving consumer trends or behaviours
Mobile first behaviour, conducting online research before any transaction, and a reliance on what other customers and users say about products and services.
Local vs regional industry comparison
Regionally, more innovation is being pursued as companies move towards omni-channel marketing, as well as AI and big data.
Productivity is affecting industrial and economic growth – yes or no
Yes. Despite global mega trends, companies have to operate in a VUCA (volatility, uncertainty, complexity and ambiguity) world so being effective is the key.
The future of the global ad industry in one sentence
It will change rapidly and be led by virtual reality, AI and big data – where advertising will be more tangible and measurable to clients but creativity will remain the key.
Competition drives innovation – yes or no
Yes. You always need to drive to gain a competitive edge and you'll always have followers. However, time and time again, it's important to find blue oceans.
Recent changes in the industry
From being mainly concentrated on a few large companies, advertising has moved on to smaller businesses to provide flexible, cost-effective and innovative solutions.
Weaknesses of the ad industry
Some advertising concepts erode consumer living standards and do not practise 'opt in marketing' – and most advertising firms are overselling and under-delivering.
Trends in the industry
There are many online startups formed by students having recently completed their degrees without experience who venture into business in the international market.
Impact of the digital age on Sri Lanka
Traditional business models have been disrupted, everything is app based and we have more mobile phones than people in the country.
Impact of social media on the world at large
Social media has become very powerful today – it can topple governments, build communities, sell goods and change your mood.
The ad industry in five years' time
Two scenarios: either Sri Lanka will be very creative and become one of the key players in South Asia or Indian advertising gurus will dominate the regional market.
Mantra for success
Always have the customer at the heart of what you do.
– Compiled by Ruwandi Perera
Miuru is the Executive Director of Colombo Creative