PROPERTY MARKET

Courtesy Lamudi Lanka
A GUIDE TO RENTING A DREAM HOME
Young people should consider a number of aspects when renting property in the commercial capital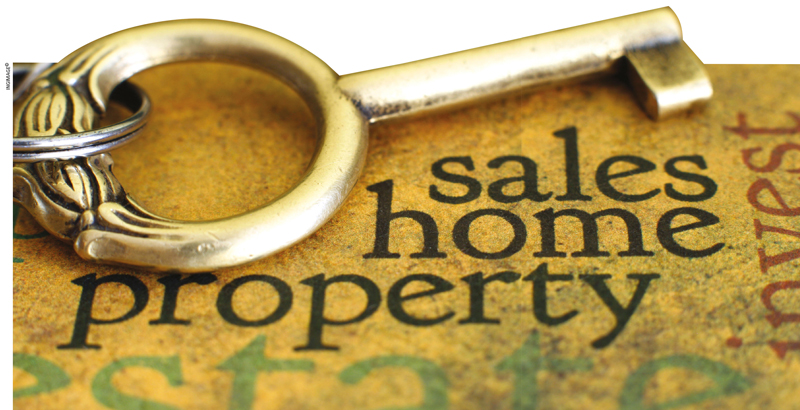 Renting a well-made dream home is never an easy undertaking. And doing so when you're young in a rapidly changing city such as Colombo is an even harder task. According to global real estate investment management company Jones Lang LaSalle (JLL), property prices in Colombo rose by seven to eight percent, making conditions even more challenging for young renters.
However, Lamudi research observes a continuous increase in the number of young property seekers looking to rent domestic space in the commercial capital.
Last year, among the number of searches Lamudi received for residential and commercial properties for rent from all age groups, almost 50 percent were by those between 18 and 30. So if you belong to this group, here's some advice that will help you rent a house or an apartment in a meaningful manner.
PLANNING IS THE KEY If you're planning to rent something as expensive as a house, regardless of whether you're young or old, it is most important to do your homework. Engage in research, and educate yourself as much as possible about the ins and outs of renting domestic space.
Rents in Colombo vary according to location. For example, a mid-range two bedroom house for rent in Colpetty with features such as attached bathrooms, ceiling fans, grilled windows, car parking facilities, electricity and water amenities calls for an average monthly rental of Rs. 45,000.
On the other hand, luxury houses usually offer superior facilities such as air conditioning, a TV lounge, maid's quarters, solar powered hot water and garden space. Such properties would fetch a monthly rent of 360,000 rupees on average.
Similar properties in areas such as Dehiwela and Wellawatte reflect comparatively lower rental outlays since they're highly residential yet affordable locations. Comparable houses in such boroughs and suburbs demand average rentals of between 25,000 and 35,000 rupees.
FUNDS FOR A RAINY DAY If you want to rent your dream property, start saving as early as possible. The idea is to inculcate the habit of saving and be more responsible with your finances. Remember that you must be able to sustain your savings pattern over the long term.
Indeed, it's appealing to opt to rent a house in the most affluent neighbourhoods of Colombo. However, if you want to optimise your chances of living in a well-built house at a reasonable rental, the suburbs can be a good option too.
MORTGAGE SELECTION Obviously, being young means you're unlikely to have the funds to invest in your dream home at short notice. While obtaining a mortgage is the most common solution, you should be careful when choosing such an option – after all, the last thing you need is to fall into a debt trap.
Before applying for a mortgage, learn about the procedures involved. They include certain documents that you will need to prepare and eligibility criteria, which tend to vary from one bank to another. Do your research on banks that offer the lowest interest rate and longest repayment period.
Simply because a mortgage is available to you doesn't mean you should purchase a luxury condo. Remember that you are young and circumstances could change. Therefore, settle for a property that's in line with your immediate needs.
APARTMENT OPTIONS By virtue of thorough research, you will realise that the average rent for an apartment is substantially lower than that of a typical house in Colombo.
So unless you're determined to rent a house, you might be better off opting for an apartment.
Furthermore, renting a house comes with responsibilities such as maintenance. Safety is also a common concern. Therefore, if you're working full-time, you may find that a serviced apartment is a more suitable alternative.
EMPLOYMENT STABILITY Unless you win a lottery, you'll be paying for your home with your employment income, which means you should take job security seriously. So don't switch jobs often unless a new offer pays substantially more. Instead, work smart towards gaining a pay hike at your current workplace.
– Compiled by Andria Ruth