THE SRI LANKA STORY
THE TRENCH OF CORRUPTION
Tharindra Gooneratne raises the alarm over the sheer scale of corruption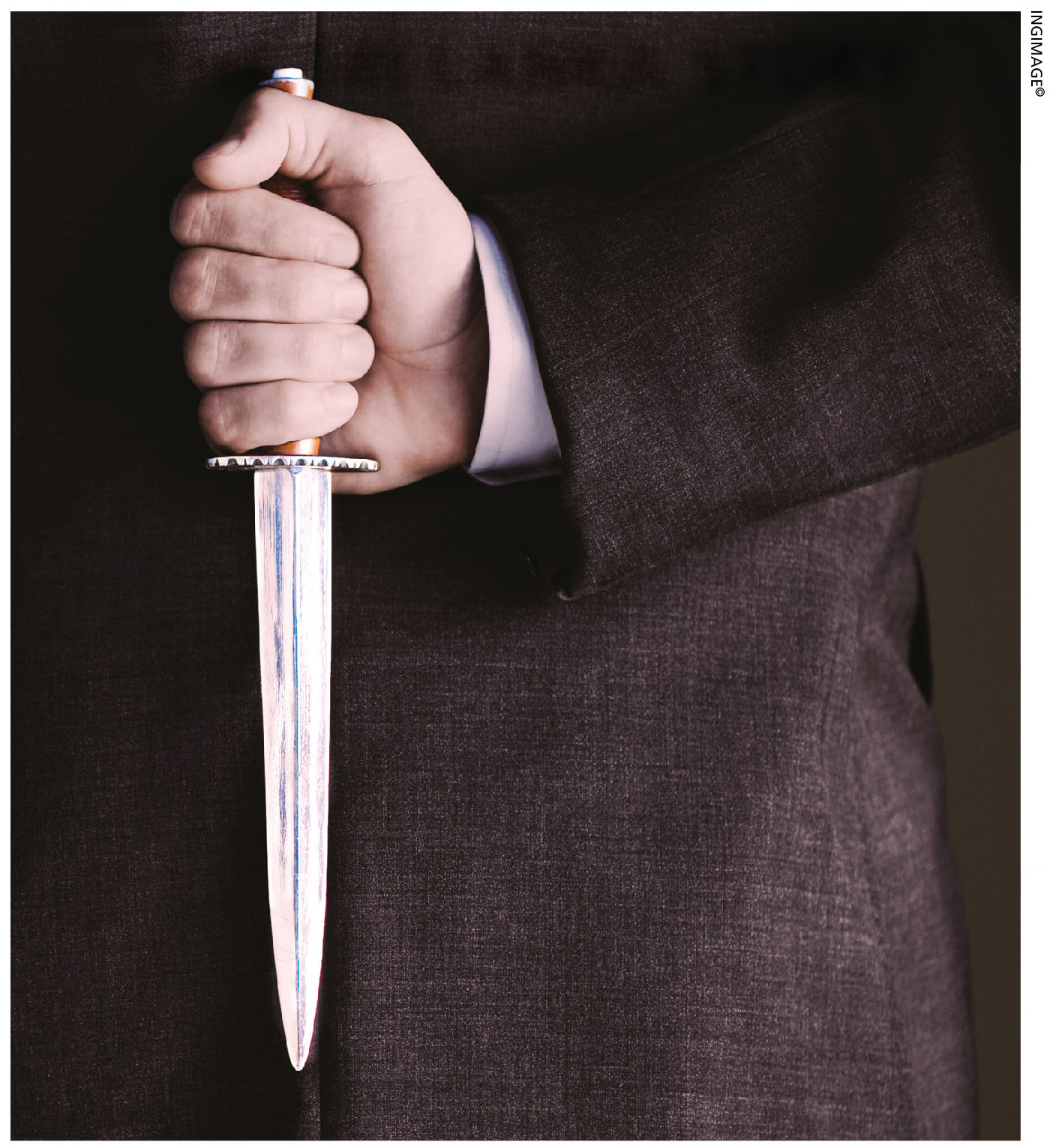 George Bernard Shaw once said that "power does not corrupt men; fools however, if they get into a position of power, corrupt power." We Sri Lankans have dug ourselves deep into the trench of corruption with our exit hatch narrowing further with every passing year.
In 2002, Sri Lanka was ranked 52nd in the world in Transparency International's Corruption Perceptions Index (CPI). By 2016, it was ranked 95th. Asian peers such as Indonesia and India that ranked well below Sri Lanka in 2002 have turned the tables on us 14 years later. The problem is so acute that countries such as Liberia, Zambia and Panama are perceived to be less corrupt than Sri Lanka today.
Corruption has stifled our country's development in numerous ways.
It has been a major obstacle to attracting foreign direct investment (FDI), which has consistently been below two percent of Sri Lanka's GDP over the past decade. To put this in perspective, the comparative figures in 2016 for Malaysia, Vietnam and Singapore were five percent, six percent and 21 percent respectively.
Corruption has also severely constrained our national productivity and competitiveness. Sri Lanka recently ranked 85th in the World Economic Forum's Global Competitiveness Index, below India and Bhutan. Its performance in corruption related indicators was even worse, ranking 86th in the world for 'irregular payments and bribes,' 94th for 'favouritism in decisions of government officials' and 109th for 'transparency of government policy making.'
In this context, what feasible solutions exist for Sri Lanka's corruption conundrum?
Firstly, we need to accept that corruption is omnipresent even at the highest levels of the nation.
So the only sustainable solution in combating corruption is to start at the top – as the saying goes, 'cut off the head of the snake and the body will die.'
It is imperative that we elect honest representatives to public office if we're to have any hope of escaping from the trench of corruption.
Currently, no provisions exist in the Parliamentary Elections Act to ensure that only candidates with a clean slate can be elected as MPs. This is in direct contrast to countries such as Singapore where the constitution has specific provisions in place to ensure that individuals convicted of a major offence by a court of law are disqualified from contesting parliamentary elections.
We also have a Commission to Investigate Allegations of Bribery or Corruption (CIABOC), which reports to the Constitutional Council – and in theory therefore, is even more independent than the Corrupt Practices Investigation Bureau (CPIB) of Singapore that reports to its prime minister.
However, it has been over two years since the 19th Amendment to the Constitution was ratified, granting authority to CIABOC to investigate allegations of bribery and corruption ex mero motu (by its own motion).
According to the Daily News, no such investigations have been launched during this two year time period. It isn't enough to simply appoint an independent three person commission to investigate thousands of complaints originating each year; adequate resources and infrastructure need to be provided to support the commission in its endeavours.
In addition to cleaning up the executive and legislative branches of government, we also need to ensure the presence of an independent and unbiased judiciary, police force and media. Being ranked 88th in the world for reliability of police services is not a statistic to be proud of when neighbours such as India are placed at No. 62 on the same metric.
As a nation, we have suffered far too long at the hands of a political system that breeds corruption and chaos. It is time to cut off the head of the snake before it is too late.