HIGHLY DEMANDED AREAS FOR RESIDENTIAL PROPERTIES IN COLOMBO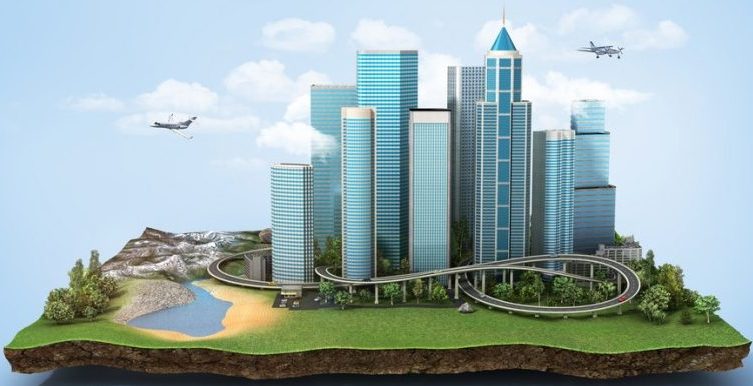 2016 was a promising year for property in Colombo. Lamudi's 2017 Real Estate Study shows that the number of property searches in Colombo rose by 28 percent between 2016 and 2017. This is notably better compared to what was reported between 2014 and 2015, where property searches in Colombo were hovering at around 20 percent. In fact, Colombo is five times more popular than Gampaha and ten times more popular than Kandy for residential properties. This growing trend seems to be in line with the country's Internet penetration, which stands at more than 32 percent, as of 2017.
As far as residential properties go, there are actually more apartments advertised within the Colombo city limits than houses. Apart from that, most of these apartments, as well as houses that are on offer between Colombo 02 and 07, can be categorised as high-end luxury properties. Nevertheless, many developers do offer mid-range residential properties throughout Colombo targeting the middle income group.
The following list highlights the most popular areas for the aforementioned categories of residential properties. The popularity of each area is determined by the number of leads generated for the supply of properties within each area.
Colombo 6 (Wellawatta, Pamankada)
According to Lamudi's in-house data, Colombo 6, which includes Wellawatta as well as Pamankada, is popular for residential properties in the Colombo city limits, especially apartments with almost 400 properties on offer. Some of the reasons for this demand can be recognized as the growing economy within the area which has aided in the launch of many new businesses. Moreover, the lower property prices when compared to Colombo's prime regions such as Colombo 03 and 07, adds to the increase in demand as well.
Colombo 06 is particularly popular for the rise of small scale businesses. Once you enter the area, you will also find a plethora of large scale apartments, specifically mid-range flats including properties by Akara Flats and Apartments,  Sky Ray Property and Acquest.
Property prices in Colombo 6
As we mentioned above, property prices in Colombo 6 are comparatively lower. You will easily come across a plethora of affordable apartment sale options for an average price level of LKR 15 million to LKR 30 million. Houses here indicates an average rental price of LKR 60k to LKR 100k. These houses come with enough space to accommodate a family of at least 4 members.
For more information, visit our website or get in touch with us on Facebook.
Colombo 3 (Kollupitiya)
It is no surprise that Colombo 03 is considered as a haven for luxury apartments especially for those who are looking to enjoy a convenient and extravagant lifestyle. Listed as one of Colombo's prime residential as well as commercial locations, Colombo 03 offers nearly 520 residential properties for sale and rent. These span from luxury houses and apartments to mid-range houses. Due to the rise of many luxury apartment developments such as AVIC Astoria, Platinum1 and Peak Residencies, Colombo 03 is recognized as one of the high-end areas to live in. However, through Lamudi, you can access a wide variety of properties in various price ranges.
Property prices in Colombo 03
Colombo 03 indicates some of the highest prices for properties when compared to other areas in Colombo. The main reason for this is the growing demand to acquire property in this economically booming city. While you may discover mostly luxury apartments in this area, their prices may span from LKR 20 million up to LKR 100 million. You can decide on your desired property based on the unique requirements and facilities they offer.
For more information, visit our website or get in touch with us on Facebook.
Colombo 5 (Thimbirigasyaya, Havelock Town, Kirulapone, Narahenpita)
Colombo 5 was the third most popular location, according to the Lamudi in-house data, with roughly 300 properties for sale and rent. It also has the most number of houses on offer. Thus, is stands to be an ideal residential location for those who seek a roof over one's head rather than the growing vertical living lifestyle amidst the urbanized city limits of Colombo. The significance of the location is the relative proximity it has to some of the important areas that surround Colombo 05.
While the Havelock city apartment complex highlights the rising growth for luxury vertical living within Colombo 05, diversified property agents such as Hardy James, Acquest and Pan Global demonstrate that the area accommodates a mixture of luxury living as well as mid-range residencies. .
Property prices in Colombo 05
Recognized as a highly residential area, Colombo 05 offers a wide variety of properties. However, you will notice that houses here are mostly catered towards families with at least 4 members. And these houses come with unique and modern designs. Hence property prices here may indicate higher levels when compared to other residential regions like Colombo 06 and Colombo 04. Average apartment prices span between LKR 20 million and above and houses here start at a sale price of LKR 10 million and extends higher based on the size and the facilities offered.
For more information, visit our website or get in touch with us on Facebook. 
Colombo 2 (Union Place, Slave Island)
Colombo 2, also known as Union Place, came in fourth place for residential properties. The overwhelming majority of it, however, can be considered as apartment properties. Some of the most popular developments that you will find here are On320, Shangri-La, Cinnamon Life, Tata One Colombo, Destiny, Altair and Four Four Seven.  Nevertheless, Colombo 2 is an ideal location for those who seek an extravagant lifestyle as the city is composed of hotels, schools, supermarkets and entertainment centers.
Property prices in Colombo 02
While offering a wide variety of properties for each individual, Colombo 02 is also recognized to have affordable property options. Its growth in economy with many businesses rising within the city, contributes to the growing demand for residential properties here. Not only does it create the perfect environment for living with many residential amenities close to hand, it's also easy to travel to the heart of Colombo, back and forth for anyone who is working within the city of Colombo. Here, sale prices for apartments range above LKR 40 million which reaches prices over LKR 110 million as well with high-end luxury apartments. However, the higher price levels justify the prevailing living standards as well as the quality of every property present in this area.
For more information, visit our website or get in touch with us on Facebook.
Apart from the above top 4 regions, Colombo 04 (Bambalapitiya), Colombo 07 (Cinnamon Gardens) and Colombo 08 (Borella) are also listed as highly demanded regions according to Lamudi. These areas include over 120, 350 and 100 residential properties on offer, respectively. In conclusion, it is evident that each area stands out from the rest due to its unique features and properties offered. Each of these areas offer a wide variety of residential properties spanning from luxury to mid-range houses and apartments, for sale and rent. However, the price levels may vary depending on your requirements and the desired location.