SEYLAN BANK
30 Years of Serving beyond just banking
A founding member reminisces a journey delivering heartfelt customer experiences
Serving the people with innovative value added propositions together with exceptional customer service are the two key values Seylan Bank has focused since its inception. For the past 30 years, the Bank has shaped the financial industry with many industry first novelties. Being the pioneer of many trendsetting initiatives, Seylan Bank, this year, marked a monumental milestone as it completed 30 years in the local banking sector. Over the years, Seylan Bank has transformed millions of dreams, supported the growth of vital industries and illuminated the local banking sector to new heights with its motto 'The Bank with a Heart'.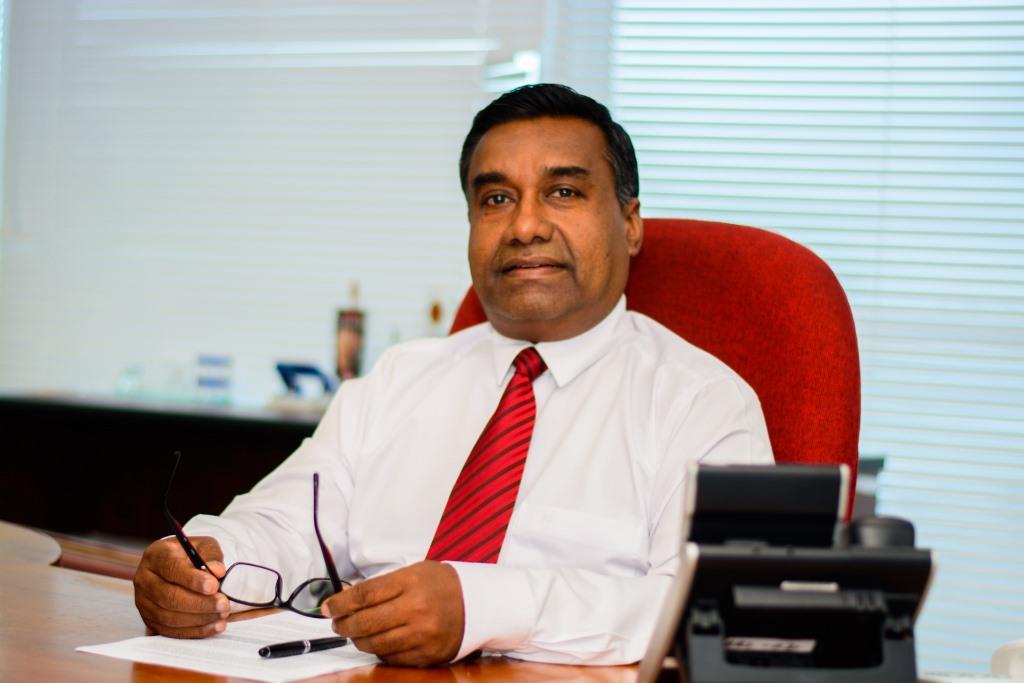 The robust growth of Seylan Bank is a collective effort of its committed staff and their valued customers who have been with the Bank through it all. Among the trailblazers who have been with Seylan Bank since its inception to date; Chitral De Silva's journey with Seylan Bank, as a banker and a founding member, has played a pivotal role in establishing Seylan Bank as 'The Bank with a Heart'. De Silva, during a recent conversation, reflected on his journey with Seylan Bank and reminisced on its milestones and growing foothold in the country.
Embarking on the Amazing Journey
Chitral De Silva's journey with Seylan Bank began in 1988; when he assumed duties as a Junior Officer at the city office, foregoing a career in a leading foreign bank. With an ambitious plan to expand its operations, Seylan Bank acquired the Indian Overseas Bank in Matara to setup its first branch outside of Colombo in 1989, where De Silva was appointed as the Assistant Branch Manager. Having exposed to versatile business milieus in the banking industry, De Silva was then transferred back to Colombo in 1990 to drive the operations of the newly established Seylan branch in Nugegoda assuming duties as the Branch Manager. It is in this backdrop where Seylan Bank commenced the expansion of value added banking propositions offering extended banking hours to the customers through a few selected branches.
Gaining a wealth of experience from being exposed to both urban and rural business settings during the early days of his career, De Silva was then given the opportunity to manage Seylan Bank's key branches in Kandy, Cinnamon Gardens and the flagship 'Millennium Branch' in Colombo 03.  Subsequently, De Silva also held several Key Corporate Managerial positions in the Development Banking and Recoveries Departments. With a strong track record and experience as a Zonal Deputy General Manager, in 2015, De Silva took seat as Deputy General Manager Branches to oversee operations of the entire branch network of Seylan Bank and to drive its business growth.
Being a visionary thinker, De Silva focuses on creating a unique culture and the right mind-set among the Branch workforce. He believes the workforce must embody Seylan Bank's persona of being 'The Bank with a Heart', by instilling the values and required talents to resonate with the pulse of its customers and deliver exceptional customer service.
Elaborating on Seylan's venture in developing a multi-faceted workforce, De Silva noted; "To provide our clients with tailor made financial solutions that meet their needs in terms of pricing, service and the value Seylan Bank consistently focuses on evolving with technological advancements to provide the required industry training and knowledge refresher sessions for our staff. By arming our frontline and back office staff with proper technical know-how and expertise, we have not only been able to deliver exceptional customer service for the past 30 years, but also set a precedent benchmark in the banking industry for being the bank that is living up to its promise of being 'The Bank with a Heart'".
Explaining further, De Silva noted "Our focus is to identify entrepreneurs and groom them with proper knowledge and skill-sets which will fuel their passion to set high service standards and deliver exceptional financial services. With our drive to identify trailblazers who would change the paradigm of banking, we are able to raise the bar higher every time and improve the customer experience. Our dedicated employees are committed to upholding Seylan's signature recipe of 'Service Excellence' delivering the best in class service to each and every one of Seylan Bank's customers. Furthermore, by understanding the market trends and identifying the gaps, we are able to introduce enhanced banking propositions to match our diverse customer requirements and increase our foothold in the traditional and digital banking sectors".
Recalling the high points in his journey with Seylan Bank, De Silva noted; "It is amazing to witness the transformative growth of this bank and it gives me utmost pride and satisfaction to sustainably grow with Seylan as one of the founding members and a citizen of Sri Lanka. It has not been an easy road, yet we as a family have overcome numerous challenges both internally and externally by introducing strategic measures to continue our journey to be 'The Bank with a heart' to fulfil our customer aspirations. It humbles me to note that as a banker, I was able to nurture many individuals and small businesses who began as start-ups with Seylan Bank and have become valuable enterprises to the nation today".
30 years in retrospect
For the past three decades, Seylan Bank has consistently focused on enriching the nation by fulfilling the customer aspirations with value added propositions. In 2014, Seylan Bank was awarded the Best Retail & SME Bank in Sri Lanka for its exceptional service excellence. Furthermore, the Bank was also recognised as the Bank of the Year for Service Excellence by Lankapay Technovation awards. Recently, Seylan Bank won five accolades for its Banking excellence in Retail and Digital banking segments at the Golden Globe Tigers Awards and Triumphed at the SLIM NASCO 2018 for its Marketing Excellence.
"It is impressive to see how technology has compelled banks to evolve with innovative financial solutions. As 'The Bank with a Heart', we have always focused on providing the best in class banking services to our valued customers. With Sri Lanka moving into a middle income economy, Seylan Bank wants its reach expanded and visibility established to cater to diverse economic segments and towards this we have upgraded our systems, processes and property assets to enable our customers to carry out their day to day banking needs at their comfort in a hassle free manner"
The future outlook
"As the Bank's infrastructure physically and digitally undergoes an overhaul to bring banking to the customers' fingertips, Seylan Bank maps out its service offerings to satiate its customers' hearts content bringing an all new customer experience" De Silva Said.
Elaborating on the future of banking and how Seylan is gearing up to serve its customers better, De Silva revealed; "As a Bank that has been laying the foundation to many Sri Lankan lives and business entities, Seylan believes that Digital banking is the future and we are working towards offering the best service to our customers. Towards providing the latest advancements in the digital space in banking that enables our customers to perform real-time transactions, we are exploring new avenues that would give us the right armour to facilitate our customers banking needs be it locally or internationally. Our strategic management's decision to drive partnerships and product innovations is steering the Bank's growth in the right direction and as a result we have strived to serve our customers efficiently and in a productive manner. Our long term vision is to be the game changer in the local banking sector and to achieve this vision, we are constantly aligning our processes, training and service standards, and instilling the Bank's core values in our workforce, to beat as a single heart to make it all possible".
Mr. Chitral De Silva, Deputy General Manager – Branches, Seylan Bank PLC