FRONTIER MARKETS

Compiled by Savithri Rodrigo 
BEYOND THE COVID HEADWINDS
Deva Ellepola assesses the island's potential as a frontier market today
Q: What are the major trends that have emerged in the past few months?
A: While fiscal and monetary policy has been relaxed the world over due to COVID-19, countries such as ours with limited fiscal space are primarily using monetary policy tools to address pandemic related economic headwinds.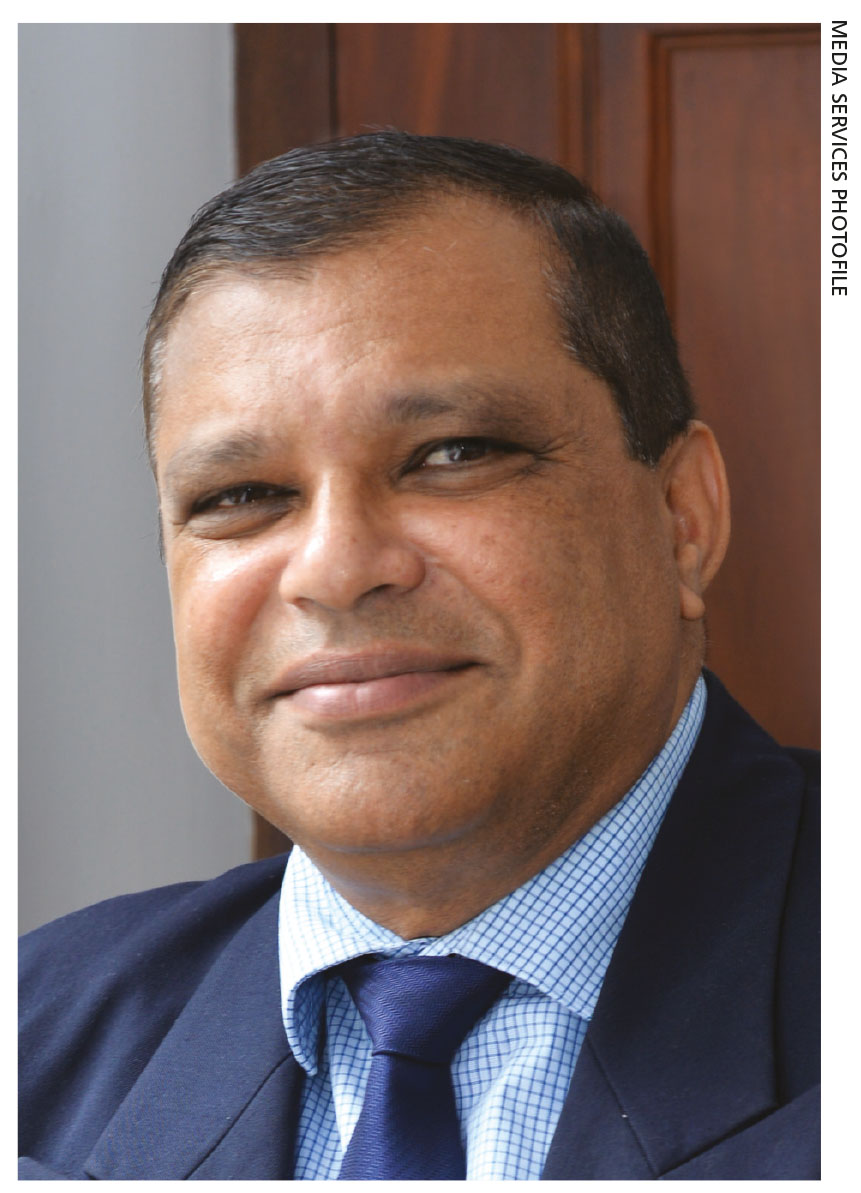 Globally, interest rates are at historic lows and as a result, the interest in equities is improving. There's been a change in the investor mix locally too. Foreign investors continue to exit local equities but a notable increase in retail participation is observed due to improved political stability and low interest rates.
Infrastructure development and increased data consumption have led to greater investor interest in construction and telco stocks. Mergers and acquisitions have also increased amid the pandemic, offering corporates with deep pockets opportunities to acquire businesses at compelling multiples.
Q: Was the market strong enough to handle the shocks?
A: Almost all frontier markets experienced a capital exodus due to COVID-19.
By the end of September, Sri Lankan equities had witnessed a net foreign outflow of US$ 165 million and nearly 225 million dollars in the last 12 months – the latter was mainly due to political instability, which was exacerbated by the October 2018 constitutional crisis and Easter Sunday attacks.
Foreign fund managers are looking at selective frontier markets including Pakistan and Vietnam. Sri Lanka's limited fiscal space and refinancing risks remain concerns for foreign investors. However, in the present low interest rate environment, there's been strong local investor participation and a return of retail investors to equities.
Q: Which strengths have emerged through these times, in your opinion?
A: The stock exchange was closed for around six weeks at the height of the crisis. Sri Lanka's ability to manage COVID-19 better than most countries and with all functions of the stock exchange being digital from mid-September, the country will be able to function without any disruptions if there's a second wave.
Q: And what do serious investors seek in a market such as ours?
A: Long-term investors follow a top-down approach when assessing equities. A strong majority government is equity positive, ensuring political stability and policy coherence. Output growth, an expanding affluent middle class and increasing per capita income are also key factors in frontier market investments.
Improving Sri Lanka's fiscal discipline is important as it's relatively small compared to other frontier markets with one of the main reasons being overreliance on the banking sector as a primary source of capital, along with state intervention to improve market depth and breadth by introducing an array of capital market products, and encouraging new listings especially of family owned entities and state owned enterprises (SOEs) or raising corporate bonds for SOEs.
Q: What must be done to garner robustness in the market?
A: More equity linked instruments catering to investors' and issuers' requirements, expanding the product portfolio to cover short selling, day trading, index futures and exchange traded funds. It took 23 years post the launch of corporate debt securities for a new product – REITs – to be introduced to the market. REITs added investment opportunities in the property sector.
Q: Which segments have the potential to buoy the market?
A: Sri Lanka's banking sector valuations are the cheapest among frontier markets. Consumer stocks will also outperform the market in the near term with spending picking up gradually. The telecom industry will benefit from increased data usage while hand protection – a beneficiary of the pandemic – also has potential.
Currently, foreign investors are largely net sellers in almost all frontier markets. But in Pakistan, equities saw net foreign inflows in August due to the country's successful management of COVID-19 and quicker recovery of economic activity. The Pakistan Stock Exchange emerged as the best performing Asian stock market and fourth best performing market in the world in 2020.
Q: What governance structures can be introduced to grow the capital market?
A: The demutualisation process of the Colombo Stock Exchange (CSE) should be fast tracked to make it more efficient and gain global acceptability.
Capital market development has been inhibited due to delays in executing the plan approved by members over a decade ago. I hope there will be an ultimatum for its finalisation as the country now has a state ministry for capital markets.
The interviewee is a Senior Consultant (Equity + Fixed Income) of Bartleet Religare Securities