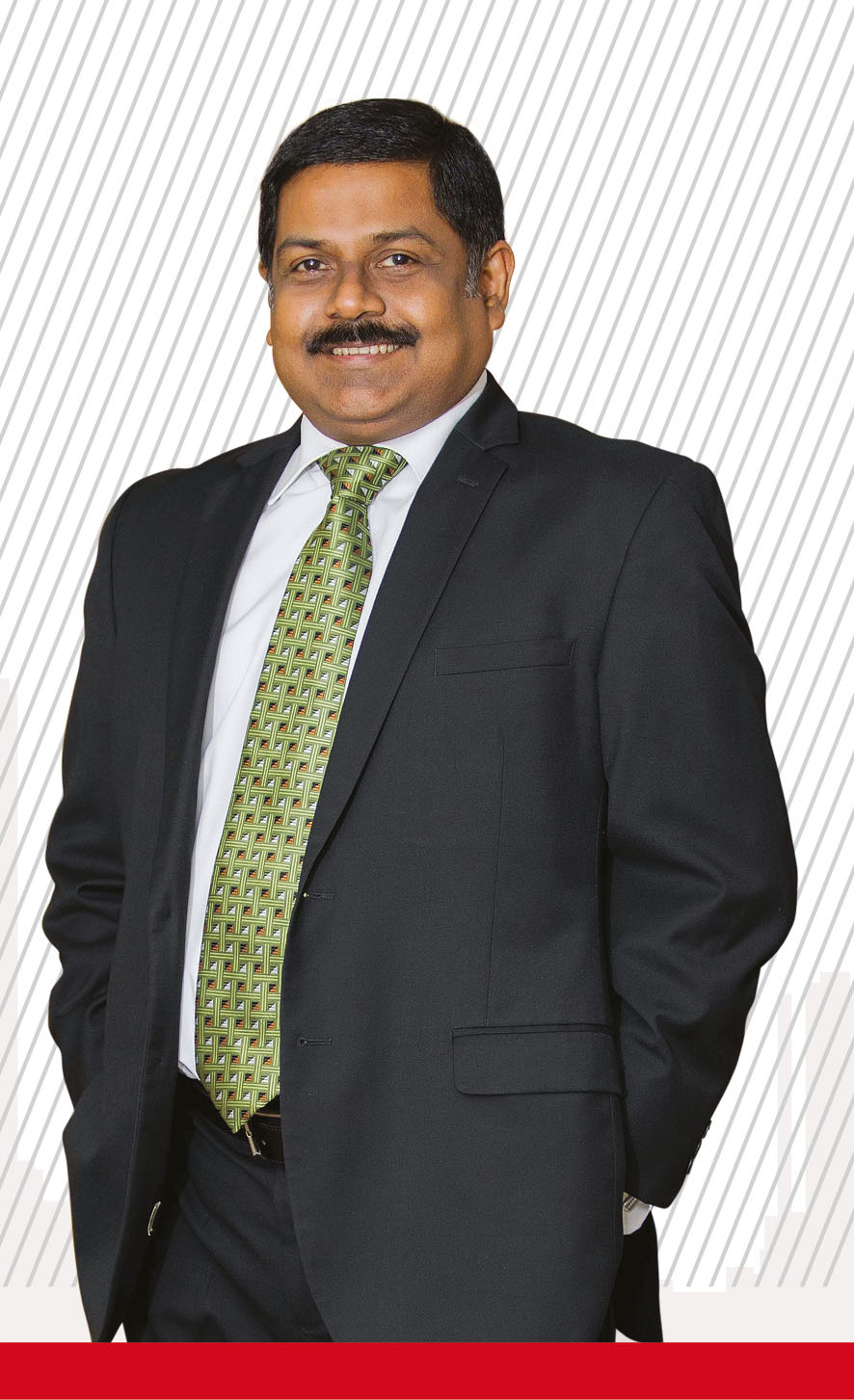 For those who work and lead Sri Lanka's financial services industry, Sivakrishnarajah Renganathan needs no introduction. A fellow of the Chartered Institute of Management Accountants (CIMA), not many might recognise the importance of corporate honesty and integrity in the business world as he does.
Renganathan argues that honesty should be the virtue that guides any corporate activity: "Honesty is paramount for achieving corporate respect. Success and innovation can see a company flourish but that does not mean it has won the hearts of its customers or the respect of its peers."
He adds that "if organisations can link honesty to their corporate purpose, sustainability and ethical practices, they can garner further
corporate respect, which will ensure that stakeholders remain with the institution in the long term."
The veteran banker believes that while the key elements of honesty in a corporate include its strategic direction, self-discipline, and the strength of its self-evaluating mechanisms such as honest reporting – as well as checks and balances across the staff cadre – regulating bodies also play a commendable role in bolstering credibility and integrity.
"Regulators and industry bodies ensure that corporates maintain a standard of transparency, and highlight ethical business practices. They can also encourage whistleblowing, and impose clear and precise regulations," he avers.
For Renganathan, the building blocks for gaining corporate respect out of honesty rests solely on the ability of leaders to help foster such a culture.
He explains: "Business leaders must complement their strategic vision for the organisation by actively practising integrity, from the
delegation of responsibilities to prudent supervision, and commitment to quality and fairness. These basic elements are instrumental in
leading teams in any industry to success."
Drawing an example from his own experience, Renganathan notes that within his team, strategic and transparent approaches across
business activities are complemented by effective management and encouraging staff to serve with real commitment.
He is of the opinion that if companies garner sufficient respect, they will be able to retain the right talent: "Employees are looking for more than a remuneration package. The corporate respect garnered by an employer is as important as the designation to the employee. If the
organisation continues to be known for being unethical and dishonest, it will lose credibility and coveted talent as a result."
When asked about his opinion regarding extending honesty beyond the confines of a corporate house, Renganathan points to sustainability initiatives.
"Businesses need to develop the right environment both within the workplace and outside in their surroundings. The level of commitment showcased to sustainability by an organisation is instrumental in building a positive impression among its stakeholders," he remarks.
He states that "an organisation committed to a triple bottom line approach will certainly make a conscious effort to engage key
stakeholders in its journey. This will undoubtedly resonate with stakeholders and improve transparency. CSR is a tool that
organisations can utilise to give back to society if they truly link purpose and honesty in their CSR initiatives."
"CSR can be undertaken to benefit communities that are immediate to the business or address issues of national importance,"
Renganathan emphasises.
"Whichever approach is adopted, it is of paramount importance that an organisation maintains the required level of corporate governance through transparent business approaches and reporting. It will by default improve the opinion of stakeholders about the organisation," he states.
In closing, Renganathan offers a piece of advice: "If honesty cannot be the engine that powers corporate actions, any achievement in the name of technological development, innovation, turnover and profit will not last in the long run."
Sivakrishnarajah Renganathan is the Managing Director and Chief Executive Officer of Commercial Bank of Ceylon