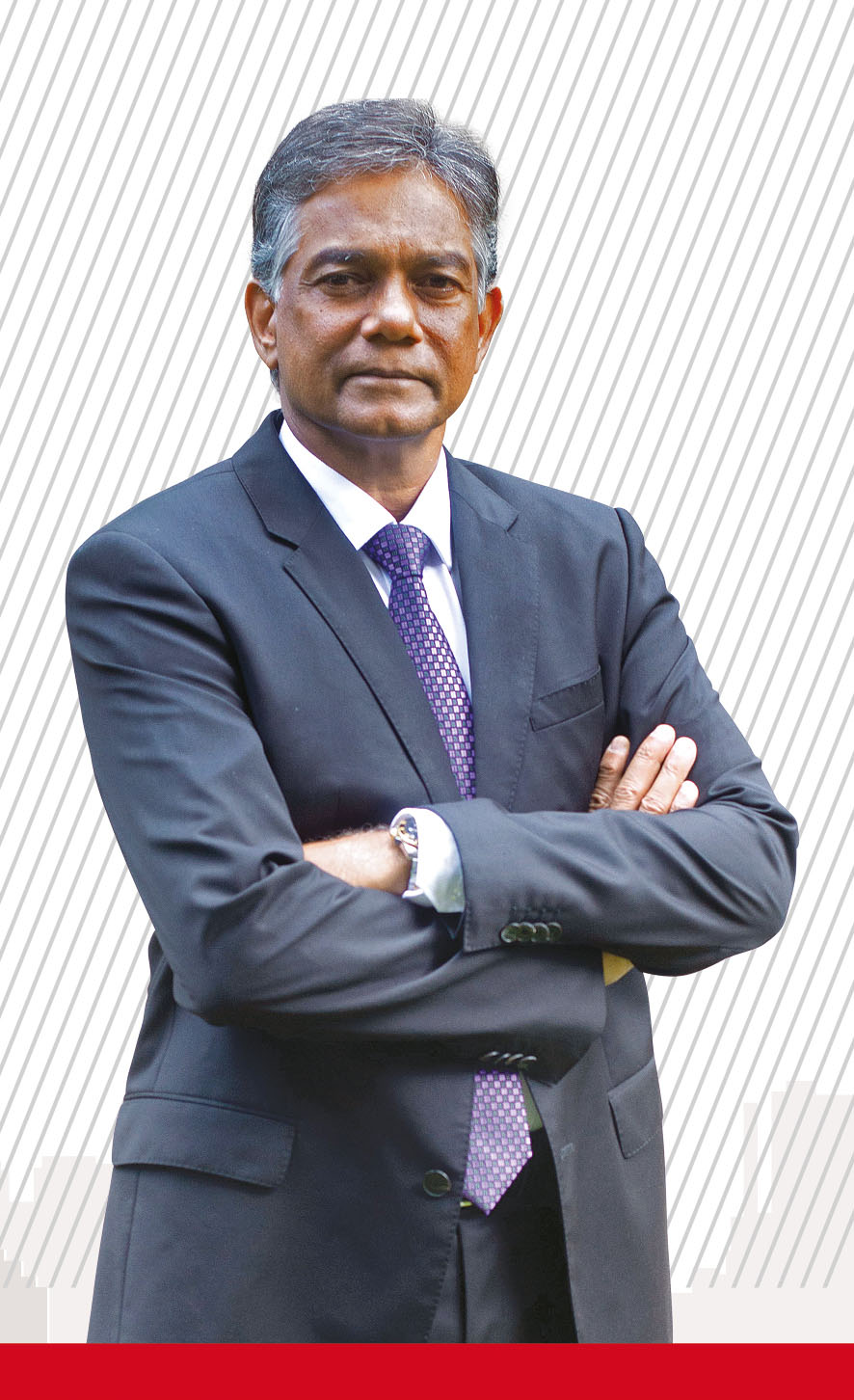 "The delivery of sustained business results and outstanding people development are cornerstones of effective leadership," says Amal Cabraal, a respected business leader with multinational experience and involvement in a repertoire of blue-chip companies.
He asserts that sound leadership should be based on strategic thinking – a habit that challenges the status quo – and delivery of results. Combined with strong interpersonal and communication skills that create great teams, this forms the mortar with which the pillars of effective management should be built, he declares.
"I am yet to witness a successful leader who is not externally focussed," Cabraal stresses, adding that leaders must develop a customer obsession, and acquire a deep knowledge of the market and its competitors.
He continues: "Taking calculated risks and being data driven without totally ignoring intuition are essential for success in today's competitive world."
Commenting on what needs to be encouraged for Sri Lankan corporates to produce effective leaders, Cabraal points to the acronym 'VUCA.'
"The world is increasingly 'volatile, uncertain, complex and ambiguous.' Who could have imagined the Easter Sunday bombings that crippled tourism, only for COVID-19 to land a blow as the industry was limping back? As the world evolves, so does the nature of business," he explains.
Cabraal notes that technology, customer and regulator led disruption is becoming commonplace in Sri Lanka, and "leaders must be quick to spot these changes and be agents of transformation."
Referring to demographic shifts, he states that half the world's workforce now comprises millennials and gen Z, whose aspirations and expectations are vastly different.
"They do not aspire to build lifetime careers, and nor are they inclined towards routine nine-to-five jobs in hierarchical and siloed organisations," Cabraal points out while asking: "Can your organisation attract and retain this emerging talent?"
He suggests that Sri Lankan leaders abandon increasingly obsolete static and hierarchical structures designed for stable environments, and adopt agile and responsive organisations: "Companies will lose out if they don't continuously reskill and adapt. Sri Lankan leaders need to ask
themselves if they and their teams are future ready."
Cabraal subscribes to the view that exceptional talent provides a competitive advantage – and the identification, deployment and retention of such talent is vital to winning. He recommends that this be achieved through a robust and transparent process, removing biases.
Adding a fresh perspective, he remarks: "As the world outlook changes, results alone are becoming insufficient. And as evidenced,
organisations and brands with a higher purpose are providing a competitive advantage, and talent and customers are warming to such
enterprises."
"Purpose isn't altruistic," he mentions, referring to the Unilever axiom of 'doing well by doing good.' Sri Lankan management would do well to embrace this concept.
Cabraal sums up by identifying two issues facing Sri Lankan management: the lack of exposure to operating in global markets and a vulnerability to the yes-man culture.
"Only a handful of Sri Lankan companies have exposure to highly competitive developed markets. Therefore, Sri Lankan management must upskill to face the inevitable pressures and challenges," he urges.
Elaborating further, Cabraal points out that "building and nurturing an empowered, inclusive and open culture is vital to success."
"This requires evolved leaders who are confident of their skills and capabilities. Insecure and less competent leaders tend to surround themselves with yes-men to cover their own deficiencies. Often, followers pay obeisance, which fuels the yes-man culture to the detriment of the organisation," he contends.
His advice is sound: "Cultivate the right culture where employees whose skills might be better than yours can flourish because as
Peter Drucker said, 'culture eats strategy for breakfast.' It would be wise for leaders to pay heed."
Amal Cabraal is the chairman and a director of a number of listed and unlisted com­panies, and a former Chairman of Unilever Sri Lanka