UTS
Australia's No 1 ranked young university opens its doors for more Sri Lankan students
19 June 2019. Colombo, Sri Lanka. Following the announcement this week that the University of Technology Sydney (UTS) has become the world's 140th ranked university, in addition to being Australia's number 1 ranked young university (under 50 years of age), it has confirmed it will open a pathway college in Sri Lanka.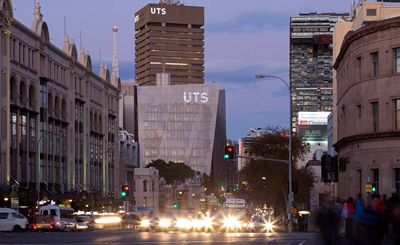 The pathway college, to be known as UTS Insearch Sri Lanka, will open in Colombo later this year offering courses to prepare students for university.
This is exciting news both from an educational perspective as well as a business one, as UTS will be operating in Sri Lanka independently, with the entire investment of US$2.1million coming from Australia –  a significant vote of faith in Sri Lanka's economy and its resilience.
As Australia's number 1 ranked young university (under 50 years of age), the University of Technology Sydney has an enviable reputation with employers and industry. It has been on a trajectory of advancement – in just eight years it has jumped a tremendous 144 places in the global analysis of university performance by higher education analysts QS Quacquarelli Symonds.
QS uses six indicators to compile rankings: academic reputation, employer reputation, citations per faculty (measuring research impact), faculty/student ratio, international faculty ratio and international student ratio.
Employer reputation is the highest-ranked indicator for UTS in the latest assessment, while part of the 20-place progress in UTS's world ranking has been driven by increases in academic reputation and citations per faculty.
"It's pleasing to see our QS ranking continue to reflect the increased recognition of UTS internationally as a university producing high-quality, globally-respected research that makes significant economic, environmental, cultural and social impact," said UTS Vice-Chancellor Attila Brungs.
"It augments and complements the result of last month's 2019 CWTS Leiden quantitative ranking of world universities that saw UTS leading Australia for high-quality outcomes."
UTS Insearch Sri Lanka will draw upon the depth of experience of UTS Insearch, which provides English language and education pathways for the University of Technology Sydney in Australia, and through partnerships in China, Indonesia, Myanmar, Nepal, South Korea and Vietnam.
"We are looking forward to working closely with the local education sector to bring innovative pathway education to more students in Sri Lanka," said UTS Insearch Managing Director, Mr Alex Murphy.
"We see this is a positive opportunity to collaborate with the Sri Lankan community to support and foster long-term growth through education," said Mr Murphy.
For further information, contact: HEADLINES PUBLIC RELATIONS, 0763921340, 0777585998, 0712734505, anusha@headlinesprsl.com