THIS IS THE MOST POWERFUL PASSPORT IN 2023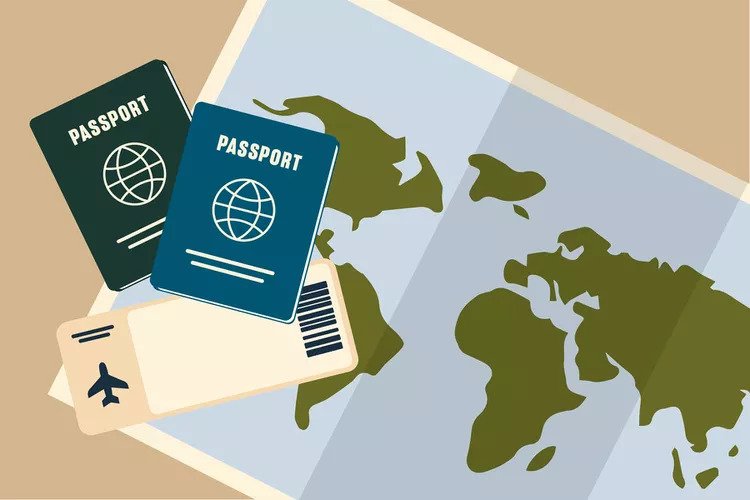 Travel + Leisure – January 12, 2023
Japan once again has the world's most powerful passport for 2023, an honor the country has held for five years in a row.
Japanese passport holders can visit 193 different destinations around the world visa-free, according to the Henley Passport Index. That is out of a total of 227 destinations around the globe.
South Korea and Singapore tied for second place on the list with the ability to visit 192 destinations either visa-free or with a visa-on-arrival. The new list was a downgrade for Singapore, which tied for the No. 1 spot last year.
"As we enter the new year, the latest results from the Henley Passport Index provide fascinating insights into a world characterized by extraordinary upheaval and offer a revealing look at what lies ahead," the group wrote in a statement.
Beyond Asia, European countries Germany and Spain both tied for No. 3 on the list with visa-free access to 190 destinations, while the United Kingdom came in at No. 6.
The United States took the seventh place spot with visa-free access to 186 destinations. That was a demotion from last year when the U.S. came in sixth place, but still an improvement from 2020 when the U.S. came in eighth place.
The group wrote it "appears increasingly unlikely that either [the U.S. or UK] will ever regain the top spot on the index which they jointly held nearly a decade ago in 2014."
The Henley Passport Index uses data from the International Air Transport Association (IATA) to compile its rankings.
On the other end of the spectrum was Afghanistan, whose passport holders can only visit 27 destinations visa-free, one more destination than in 2022.
In the U.S., travelers are now able to renew their passports entirely online, taking and uploading their own photos and paying online. Passports also got more expensive with the U.S. Department of State increasing the fee for a passport book by $20 in 2021.