THAI AIRWAYS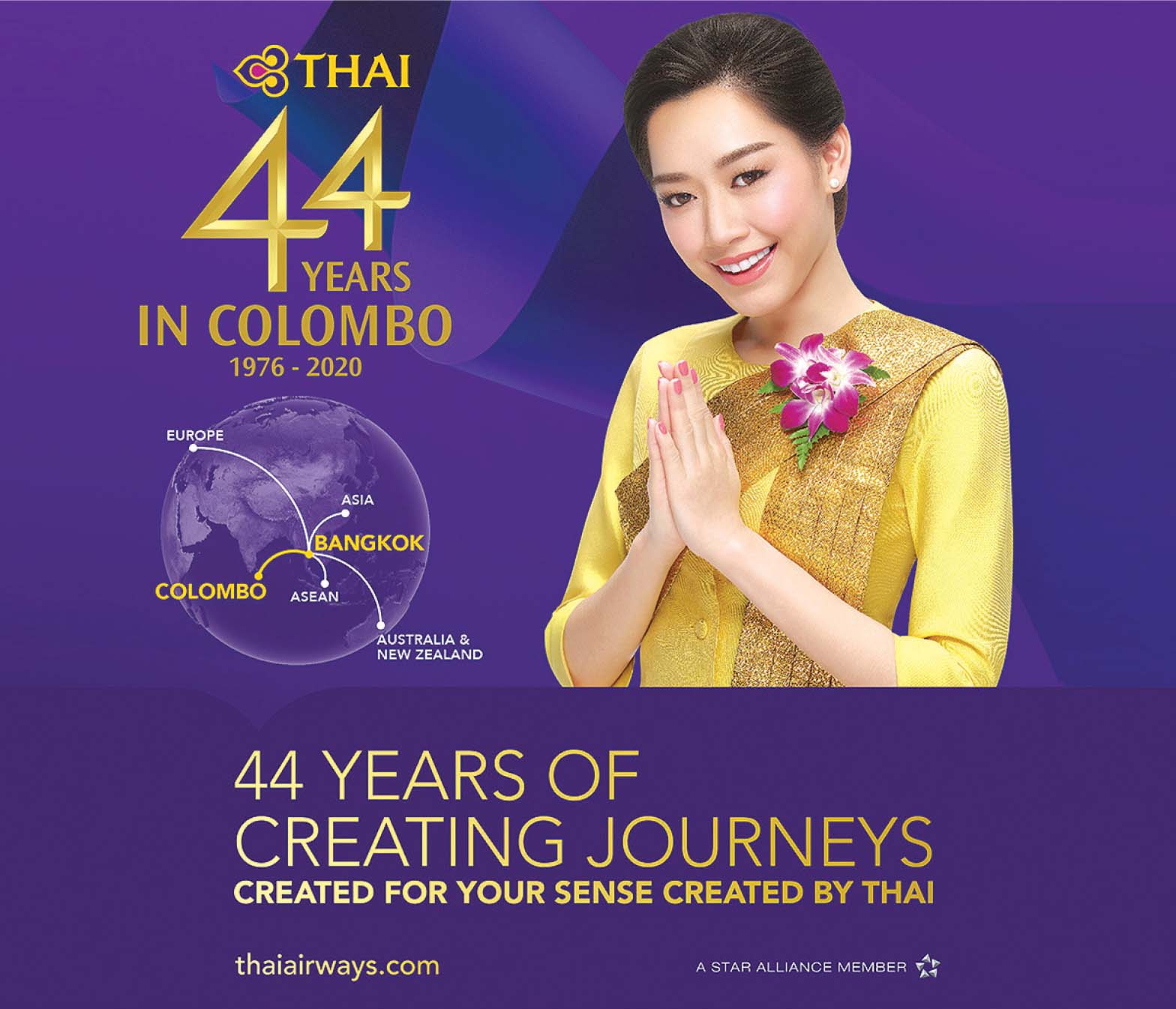 Q: How has the brand grown over the years?
A: Thai Airways International (THAI) – the national carrier of Thailand – was established in 1960 and has earned a global reputation for offering high standards in terms of its products and customer services. Our success has been substantiated through numerous customer surveys conducted by reliable and widely known institutions – both within and outside Thailand.
International carriers operating to and from Suvarnabhumi Airport have entrusted THAI to provide ground handling, aircraft maintenance and catering services – which are steeped in the unique and charming Thai culture and tradition, thereby making it one of the best airline caterers in the world. Our in flight magazine Sawasdee offers passengers up-to-date information on international routes along with premium quality travel articles and facts.
With a strength of over 20,000 staff across the world, THAI continues to introduce advanced technology and effective training courses, to enhance the quality and development of its human resources.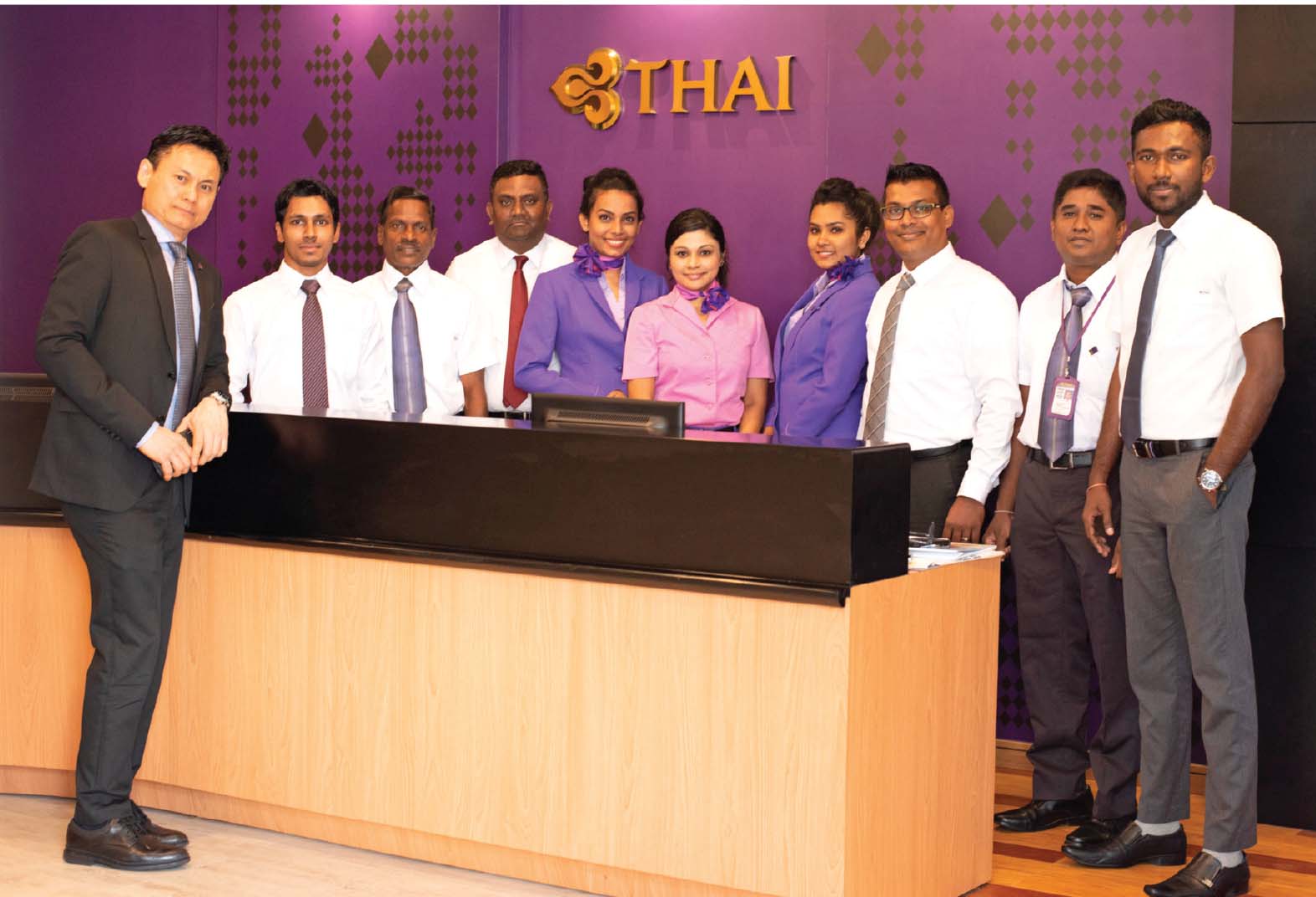 Q: And how does the carrier look to allay concerns related to air travel on the back of safety issues in
recent years?
A: Passengers can fly with confidence as THAI's safety management system (SMS) meets international standards as recommended by the International Civil Aviation Organization (ICAO). The Civil Aviation Authority of Thailand (CAAT) plays an instrumental role in assessing safety in accordance with ICAO standards on a regular basis.
Additionally, we follow a series of systematic and defined organisation wide processes that ensure safety and result in effective risk based decision making.
Q: What are the latest trends in the airline sector?
A: Hybrid airlines are the current trend. This term refers to airlines that operate on a low-cost business model but offer service standards similar to that of full service or legacy carriers.
In other words, they're the hybrid of traditional full service and low-cost models.
Q: How would you describe the competition – and what strategies do you employ to stay ahead?
A: Following the Sri Lankan presidential election, many airlines based in Sri Lanka resumed operations with some increasing capacity and reducing airfares to regain market share.
To remain competitive, THAI encouraged travel agents and passengers from Colombo to explore its global network, beyond Bangkok and Thailand. This includes more than 60 destinations in the Asia-Pacific region, and 13 destinations in Europe and the Middle East.
In addition, we adapted our pricing strategy based on demand in high and mid end markets, to enhance profitability through yields and load factors.
Q: What are the carrier's strengths and opportunities as a brand?
A: THAI's service quality is an aspect that sets it apart from others. The carrier has been conferred a series of global awards that serve as testimony to this.
The Skytrax World Airline Awards 2019 witnessed THAI being ranked among the top 10 of 'The World's Top 100 Airlines of 2019' and 'The World's Best Airline Cabin Crew 2019' categories.
Additionally, the carrier was also conferred 'The World's Best Airline Lounge Spa Facility 2019' award for the fifth consecutive year together with the 'Best Airline Staff in Asia 2019' award.
THAI was the only airline from Thailand to receive the 'Brand of the Year' award at the World Branding Awards 2019-2020, which was organised by the World Branding Forum and held at Kensington Palace in London.
We have also been a winner at the TTG Travel Awards on a consistent basis, having won the 'Best South-East Asian Airline' award for 10 consecutive years.
Additionally, THAI and Thai Smile Airways – a wholly owned subsidiary of Thai Airways – won three TripAdvisor Travelers' Choice Awards last year. These awards are a symbol of our strength as a brand.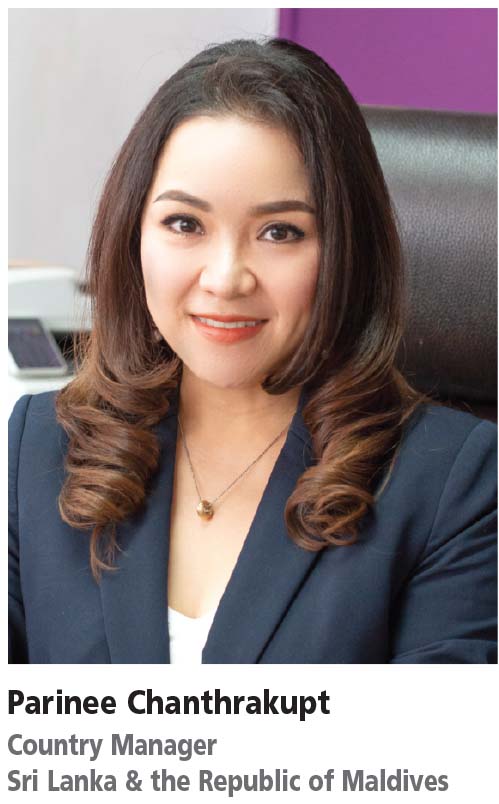 Q: What are the key challenges faced by THAI?
A: The fare war with other full service as well as low-cost carriers is proving to be a major hurdle that we face presently. While it might be a challenge for passengers to compare airfares, it's essential that they take into consideration other important factors such as connectivity, convenience, service and related special services that are granted to ensure a truly fair comparison that can guide sound decisionmaking.
 Q: What are THAI's future plans?
A: We're proud to say that Thai Airways celebrates its 60th anniversary this year and it has been 44 years since the company set foot in Sri Lanka. To commemorate this wonderful journey, THAI is set to launch a new campaign to boost inbound tourism to Thailand in collaboration with the Tourism Authority of Thailand (TAT).
A variety of special tourist packages are expected to be on offer as part of the new campaign, which will be actively supported by TAT. Apart from this, we'll continue to be committed to operating comfortable and convenient flights, ensuring that customers enjoy an exceptional travel experience each time they fly with us.