STRENGTHENING BILATERAL TIES
Indian Prime Minister Narendra Modi discussed how bilateral relations and regional security could be strengthened between India and Sri Lanka, at a series of meetings with Sri Lankan leadership during his third visit to the island.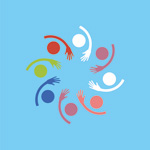 Upon arrival at the airport, Modi was welcomed by Sri Lankan Prime Minister Ranil Wickremesinghe and escorted to the Presidential Secretariat, where President Maithripala Sirisena ceremoniously received the visiting leader with a guard of honour and 19 gun salute.
Sirisena expressed his gratitude to the Indian premier, and said the visit would help promote Sri Lanka's economic, trade and tourism development. He added that such a visit reflected a positive sign to the world about the secure environment of Sri Lanka and the historical trust existing between the neighbouring nations.