NATIONAL ECONOMY
Sri Lankan economy to soon bounce back: minister 
A week after the terror attacks that shook the nation, Sri Lanka's Minister of Finance and Mass Media Mangala Samaraweera has reassured foreign investors that the fundamentals of the economy have not substantively changed.
While foreign direct investment (FDI) and portfolio investments have been adversely impacted, the country has also assured all stakeholders that these negative impacts would be of a short-term nature.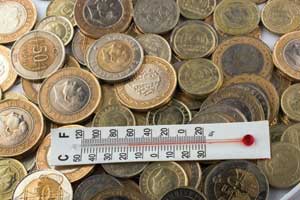 The minister revealed that the government has already taken measures to finance its debts in 2019, stating: "The Sri Lankan government has successfully met much of its major external debt obligations in 2019 including sovereign bond repayments in January amounting to US$ 1 billion and 500 million dollars in April, thus eliminating another key economic risk in the short term."
Samaraweera added that the cost of damages and compensation resulting from the terror attacks was not likely to be unmanageable, while pointing out that the motive of the attack was to destabilise the economy whereas Sri Lanka will not let that happen and would bounce back soon.
The minister also requested foreign investors to go ahead with their projects in the island instead of reversing them, and assured that they would be provided with the security and benefits they required.