SLT
SLT fibre to power 3 newest apartment complexes of Rasika Holdings (Private) Ltd, Colombo4.
Sri Lanka Telecom (SLT), the leading ICT and digital solutions provider in the nation, entered into an agreement with Rasika Holdings (Pvt) Ltd, a prominent and leading property developing company approved by Board of Investment (BOI) of Sri Lanka, to be the Digital Solutions Provider for the company's latest luxury apartment complexes, in Colombo 06.
Under the agreement, SLT will be the total digital services provider for 3 luxury apartments with 94 units, powered via the company's state-of-the-art fibre infrastructure that will serve as the apartment's communications backbone.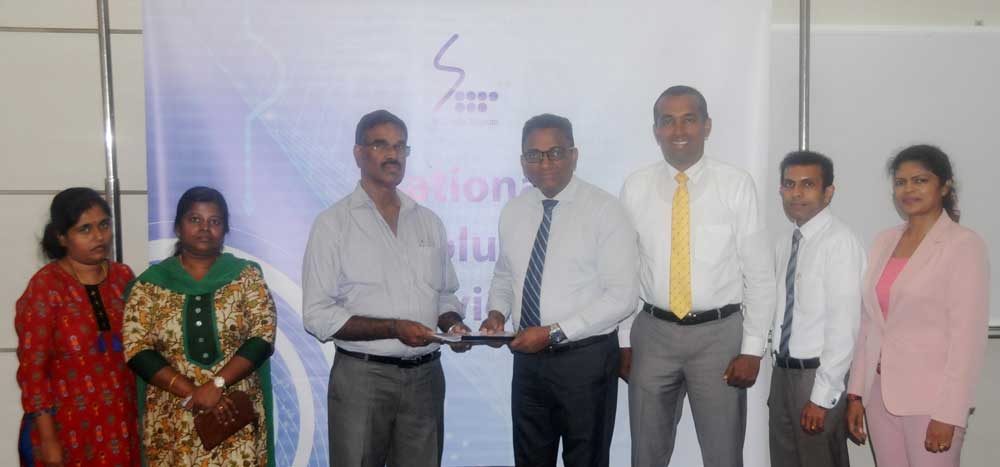 The agreement between the two companies was signed at an official ceremony held in Colombo recently, by authorized signatories, Mr. R. Kailayapillai / Chairman of Rasika Holdings and Mr. Kiththi Perera – Chief Executive Officer of SLT. The agreement signing was also attended by other officials from both Rasika Holdings (Pvt) Ltd., and Sri Lanka Telecom PLC who were involved in the project.
Rasika Holdings (Pvt) Ltd, has recognized in providing high quality and luxury apartment solutions ahead vertical living lifestyle for local & overseas client requirements and it has successfully completed several high quality apartment complexes over the years majorly in the heart of Colombo.