SLT
SLT Opens New Contact Center in Bandarawela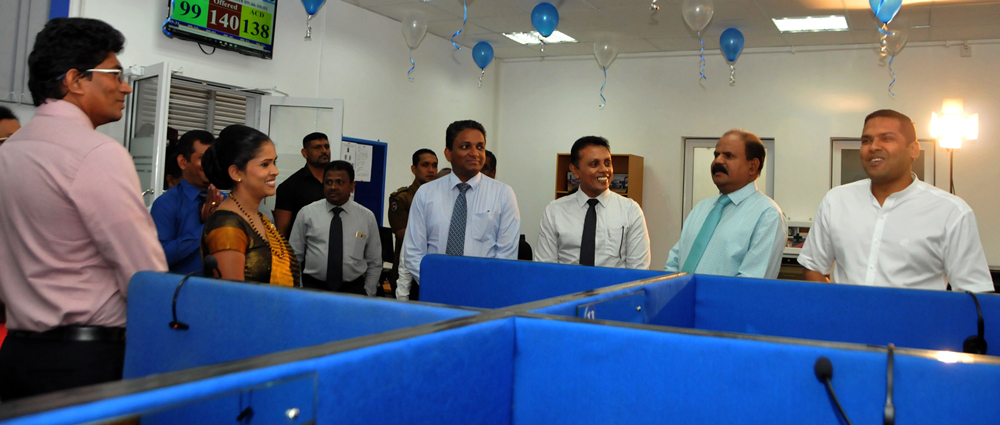 As a means of strengthening its services and broadening the organization's reach across the island, Sri Lanka Telecom has recently announced the opening of a new 'Contact Centre' in Bandarawela. Thus strengthening the SLT 1212 hotline, whilst also raising the standard and improving the level of customer service, by reducing holding time and providing callers with over-the-phone technical support. The new contact center will also play a role in the improvement of geographical redundancy in the 1212 customer support service.
All SLT Contact Centers across the island boast of well-trained officers capable of maintaining consistent and excellent customer service, and the new contact center in Bandarawela is no exception to the rule. This helps the organization develop higher standards in service and retain its position within the industry. The around 30 professionals at the new contact center to respond customers who are contacting SLT customer support hotline 1212 over a wide range of queries related to any product or service. Fully equipped with the latest technology, the contact center also facilitates first level technical aid when it comes to SLT Broadband and other necessary consumer service requirements. Due to the seamless diversion of calls, any customer dialing 1212 will not feel the geographical differences between the contact centers.
The official opening ceremony held at Reginal Telecom Office-Bandarawela, 21th January 2018. Hon. Harin Fernando, Minister of Telecommunications and Digital Infrastructure of Sri Lanka was the chief guest together with Mr. P.G.Kumarasinghe ,the Group Chairman of SLT  as well as Senior SLT officers were also present at the event.
Commenting on the expansion, Group Chairman of Sri Lanka Telecom, Mr. P. G. Kumarasingha said, "This is truly a great moment for all of us at SLT as we are integrating our newest regional contact centre in to the chain of contact centres to improve customer experience. As the National Telecommunications Service Provider, we wish to contribute towards the nation's development by developing the ICT landscape through our modern service offerings and state-of-the-art technology. We believe our expansion into the Bandarawela area will be benefited the residents and locals of the area vastly as it has created a significant number of job opportunities in the area. And i strongly believe we have a strong team of qualified and dynamic individuals who will undoubtedly prove to be of great value to the company's performance."
Speaking on the opening of the new contact center, Chief Customer Officer of SLT, Mr. Roshan Kaluarachchi stated, "We are extremely pleased that we can raise SLT's level of customer service, by expanding the contact center capability. With this expansion, the customers' queries on the 1212 hotline will be answered much faster. Having this contact center far from Colombo's main contact center will strengthen the geographical redundancy of customer service. SLT is fully committed to take every effort in improving the customer experience of SLT products and services".