SINGER
Singer Announced as Dell Technologies Commercial Distributor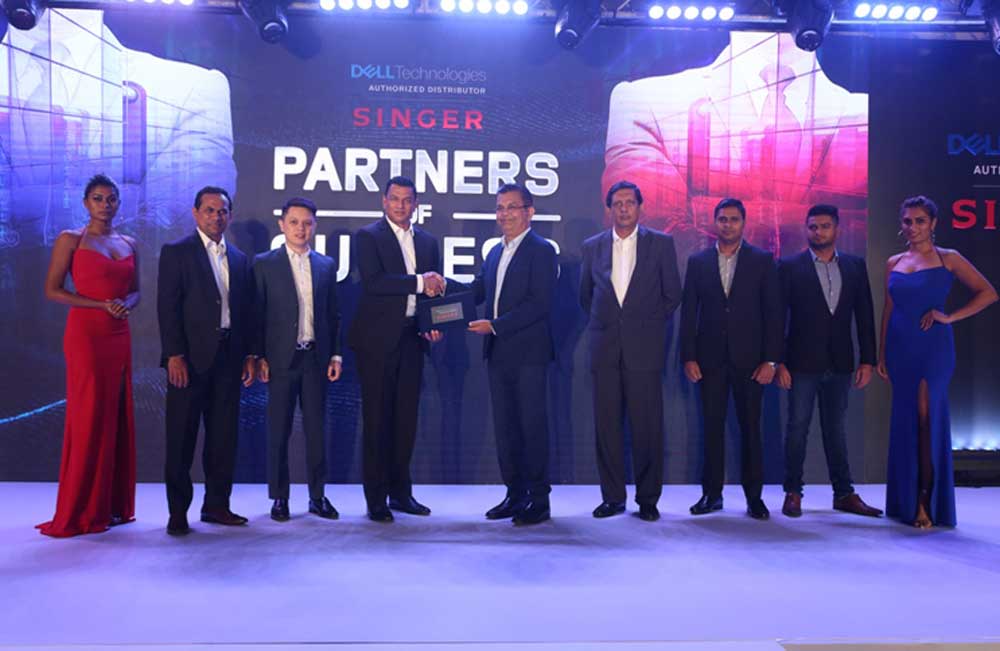 Singer, the country's premier consumer products retailer was officially announced as the commercial distributor for Dell Technologies at a press conference, which took place recently at the Kingsbury Hotel, Colombo. The event witnessed the presence of Singer's island wide partners, which highlighted Singer's strength in the channel business. The partners were provided with a glimpse of Dells latest products, opportunities and long term goals of the tie up between Singer and Dell.
Singer in addition, will continue the partnership with DELL as a Large Format Retailer and Distributor for consumer products, which earned the most coveted Best Consumer Distributor for FY2018 and FY2019 at the DELL Technologies Partner awards. Singer has come forward as a dominant force with a varied array of technological appliances which augments its marketing capabilities; from computers, tabs, mobile phones to other technological accessories. Singer takes pride in being the first to introduce the Dell 9th generation Desktops to Sri Lanka and with this newly established partnership, Singer will be distributing Dells latest products', from Notebooks to Desktops and other Commercial products.
Commenting at the event, Mahesh Wijewardene – Group CEO of Singer Sri Lanka spoke on the value of the tie up between Singer and Dell Technologies to empower the entire island with latest technology which eventually leads to the overall development of the country by being one of the main game changers in today's workforce transformation journey and also Computer savvy society at large.
Chrishan Fernando, Country Manager for DELL Technologies  also stated, "It is a great pleasure for us to partner with Singer to distribute Dell products and we are proud that Singer has come on board with the Dell distribution model covering the entire island through their partner network."
It is quite an achievement for Singer to be appointed as Dell distributor in both Consumer as well as Commercial categories, which further strengthens its overall business goals and makes it a much stronger competitor in the business arena. Being the strongest consumer retail goods provider with over 440 outlets and 2800 dealers in and around Sri Lanka, Singer is delighted to offer the best customer service with its unique offerings and promotions. Singer has already crafted a name in the business arena with the best after sales service and warranties that are curated to meet the demands of customers.
About Singer
Singer (Sri Lanka) PLC is a large, diversified company with unmatched presence throughout Sri Lanka. Singer's product portfolio has diversified to encompass a highly successful multi-brand strategy combining products of top world marques with the company's own products across a range of household, industrial and financial categories.