SAMSON INTERNATIONAL
Navigating the road to sustainability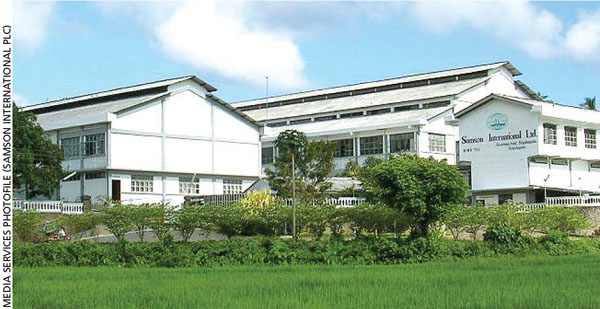 Samson International (SIL) is a leading polymer product manufacturer in the region and a subsidiary of the DSI Samson Group. It commenced business in 1988 as an export oriented company. Today, SIL manufactures and exports moulded and extruded rubber products such as hot water bottles, jar sealing rings, rubber mats, rubber flooring, beadings and mud flaps mainly to global markets while catering to the local market as well.
Recognising the importance of and responsibility for protecting the environment, Samson International leads the search for sustainable manufacturing processes in Sri Lanka's rubber industry through its commitment to a harmonious relationship between the community and environment.
SIL's sustainability strategy is a reflection of the company's commitment to "purposeful growth" through the creation of more value for their stakeholders by developing their business responsibly and successfully.
The company has obtained many international certifications: ISO 14001 for Environmental Management ensures the best environmental practices at every stage of production while ISO 50001 for Energy Management confirms effective and reduced carbon emission in all its production facilities. BSCI certification indicates that the company is complying with all business and social workplace standards. SIL is also the first rubber product manufacturer in Sri Lanka to produce FSCTM certified rubber products.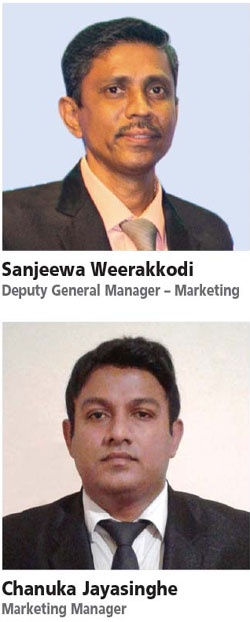 Through the 3Rs principle of Reduce, Reuse and Recycle, the company aims to continuously improve its processes according to the pillars of sustainability.
Samson International aspires to achieve zero waste in all stages of production through the sustainable use of recycled and recyclable material in product manufacture, packaging and product disposal. At present, the company's rubber and PVC wastage is less than a paltry three percent, which is then recycled and reused in the manufacturing process.
Speaking about the company's commitment to sustainable manufacturing, DGM Marketing at Samson International Sanjeewa Weerakkodi stated: "Our corporate purpose describes our ambition to act for the good of present and future generations. With the help of our new sustainability strategy, we will accelerate our transformation and evolve our portfolio and processes even more strongly towards sustainability.
"Over the past few years, we have been able to introduce many eco-friendly products to the market such as the world's first reusable rubber seed tray, Sri Lanka's only natural rubber yoga mat and the world's first FSC certified rubber long hot water bottle."
The company strives to reduce its carbon footprint by 50 percent by 2025 in keeping with the United Nations Sustainable Development Goals. Taking a giant leap towards achieving this vision, the company invested over Rs. 105 million on renewable energy this year by covering all its rooftops with solar panels. This project will come into effect from April and contribute approximately 100 MW of electricity to the national grid.
As a company that considers employee satisfaction to be a varied and extensive top priority, Samson International actively works towards improving and maintaining holistic employee wellbeing to guarantee their workplace contentment.
SIL is the recipient of BSCI-Grade 'A' certification from the Business Social Compliance Initiative. This is the highest possible rating under this category and is a testament to the company's commitment to the level of care extended to its employees in terms of benefits, quality of life, environmental conditions and safety.
Amidst rising concerns about global warming and the impact of industrialisation on the environment, Samson International strives to position itself as a global leader in sustainable rubber manufacturing by helping to create a more eco-friendly world for future generations.
– Compiled by Isanka Perera
Sanjeewa Weerakkodi
Deputy General Manager – Marketing
Chanuka Jayasinghe
Marketing Manager
Telephone 91 3094469
Email info@samsonint.com
Website www.samsonint.com