PRESIDENT TO ABIDE BY COURT RULING
President Maithripala Sirisena said he would abide by the Supreme Court's ruling with regards to the petitions filed against his gazette notification to dissolve parliament. He made this statement while at a programme held at Royal College Polonnaruwa to commemorate the distribution of livelihood development equipment.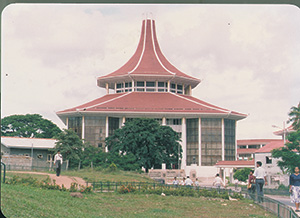 The president asserted that he had acted responsibly and patiently over the past few days in the absence of a functioning prime minister and cabinet of ministers, and was confident that the situation would soon change.
He went on to add that the current political turmoil was a result of clashes between the political parties, and that people were falsely interpreting the situation as a clash between Ranil Wickremesinghe and himself – according to him, it is "a clash between an indigenous and [a] foreign philosophy."