LAUGFS
LAUGFS Gas Receives Double Win at SLIM NASCO 2018           
Setting the benchmark high as the nation's fastest growing energy service provider, LAUGFS Gas received two awards at the prestigious National Sales Congress (NASCO) 2018 organised by SLIM. These include the Silver Award in the National Sales Manager category and Bronze Award in the Territory Manager category.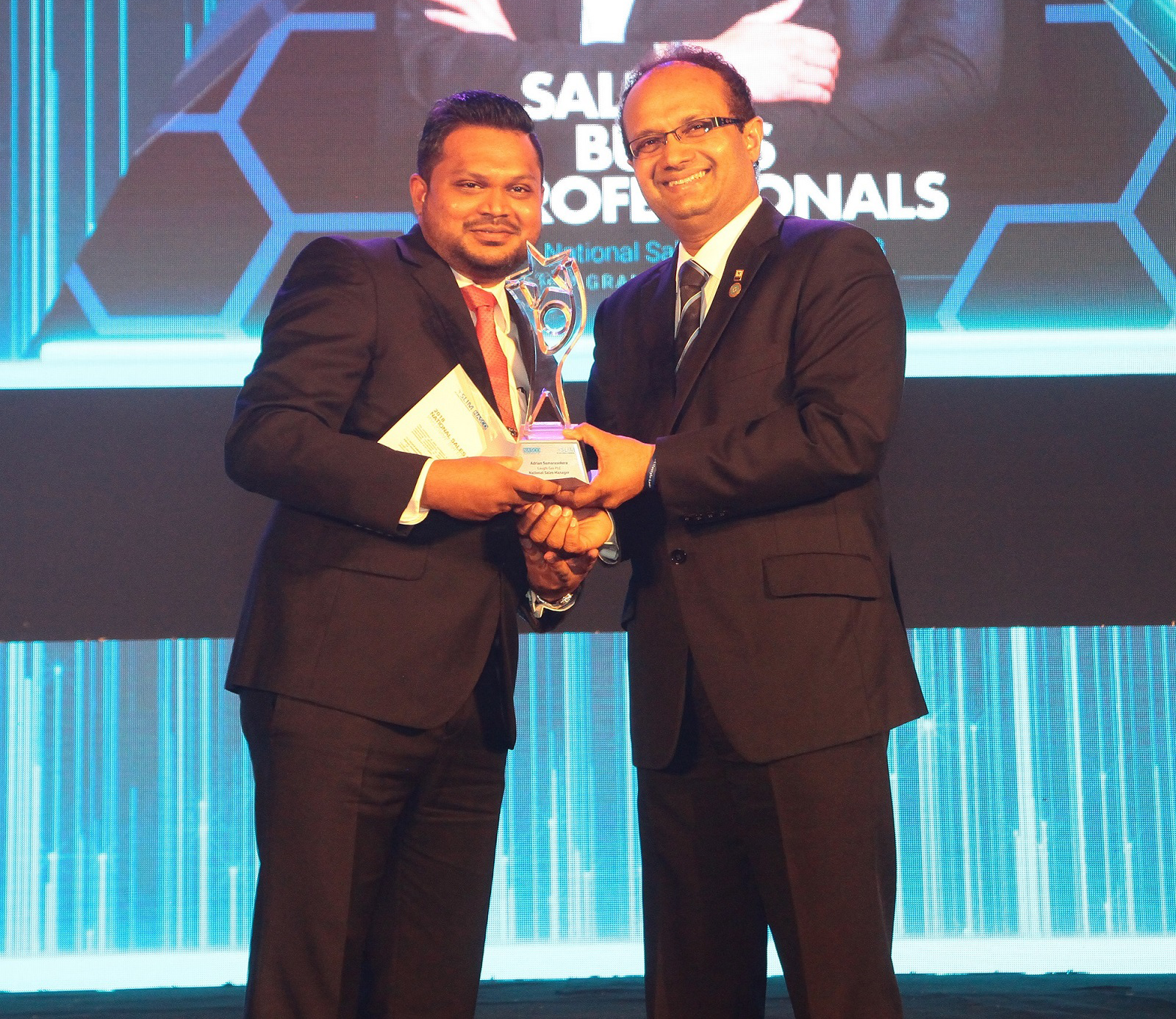 Adrian Samarasekara, Deputy General Manager Modern Trade LAUGFS Gas, clinched the Silver Award and was ranked among the top two sales strategists in the local sales arena. Meanwhile S. M. Muslih, Area Business Development Manager LAUGFS Gas, secured the Bronze Award in the Territory Manager category.
Commenting on this achievement LAUGFS Gas Deputy General Manager Modern Trade, Adrian Samarasekara remarked, "I am truly humbled to have gained the Silver Award at SLIM NASCO 2018 and this is a great achievement to me. I have always relished a challenge and had to face intense levels of competition in order to secure this award. Backed by accumulative experiences in the field of marketing and holistic knowledge gained through LAUGFS Gas' diverse business functions, clinching this award is one of my moments of pride."
LAUGFS Gas Chief Executive Officer, Ashan De Silva commented on Adrian's and Muslih's achievements, "As the nation's fastest growing energy service provider, these achievements by Adrian and Muslih are a tremendous honour to us. These awards not only reinforce our commitment towards guided leadership but recognise and reward the performance of our talented sales performers. We will continue to engage in extensive training and development to elevate our salesforce's skill profiles."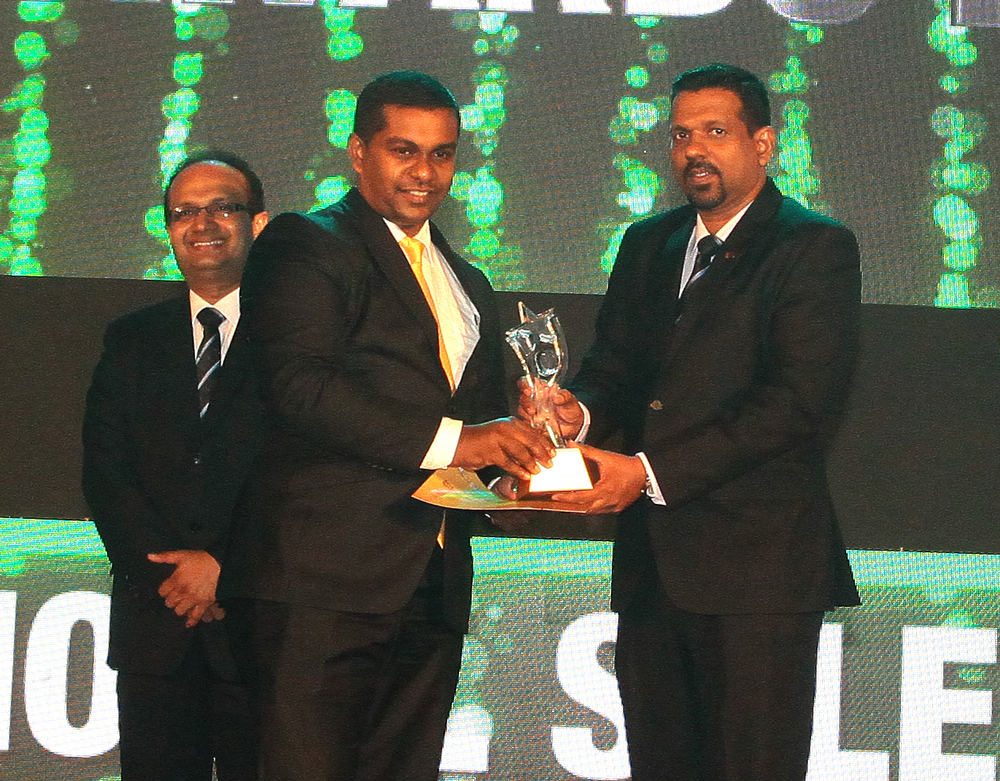 "As a truly Sri Lankan energy company gaining recognition at a nationally acclaimed award ceremony is an immense prestige. Adrian and Muslih have been supporting LAUGFS Gas' sales team as the company grows from strength to strength and expands its business. Being a trusted energy company that is leading and pioneering industries, these awards recognise the dedicated sales professionals while inspiring them to realise their potential. At LAUGFS Gas, we consider our employees to be one of our greatest assets and these achievements reflect their commitment to our organisation." He further elaborated.
SLIM NASCO 2018 is the country's premier award ceremony organised by the Sri Lanka Institute of Marketing (SLIM) to honour the country's top sales performers. The awards ceremony held for the 18th consecutive year rewards and recognises local professionals to realise their true potential.
Throughout the history of the NASCO Awards, LAUGFS Gas has grown exponentially clinching multiple awards from 2015 onwards. LAUGFS Gas' sales team have been recognised for their performance and bestowed with several prestigious gold awards and accolades.
With a strong presence in the market over the past 15 years, LAUGFS Gas provides LPG for domestic, commercial and industrial requirements through a distribution network of over 6,500 dealers and 31 distributors. The company delivers customised LPG solutions to local customers and was the first ever energy company to be listed in the Colombo Stock Exchange with an Initial Public Offering (IPO) in 2010. Providing customised energy solutions with unparalleled service using in-house expertise, LAUGFS Gas continues to set the benchmark in the local LPG industry.
LAUGFS is one of the largest diversified business conglomerates and a trusted name in Sri Lanka. Founded in 1995, LAUGFS today has expanded across 20 industries in Sri Lanka and overseas, establishing a strong presence as a leader and pioneer in the power and energy, retail, industrial, services, leisure and logistics sectors. With over 4,000 employees and an annual turnover exceeding Rs. 37 billion, LAUGFS continues to expand and empower millions as a trusted Sri Lankan brand.