KASPERSKY
Kaspersky launches its latest version of security solutions, Kaspersky 2020, in Sri Lanka
The cybersecurity giant Kaspersky, recently launched their latest version of security solutions with their Kaspersky 2020 range in Sri Lanka. Kaspersky in a media conference recently launched their latest version in association with their distributor South – Asian Technologies Private Limited (SATL).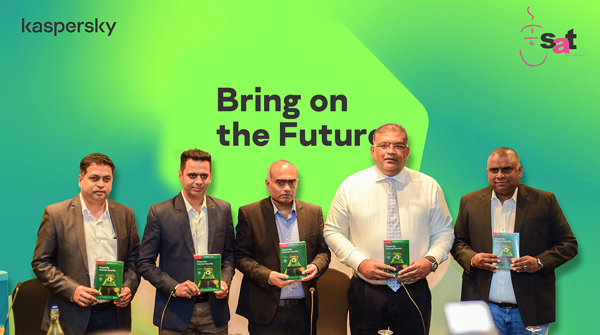 Constantly updating good security solutions is paramount. It does not limit to updating the antivirus database, but should also revamp the core mechanics of the antivirus, while adding new features and improving the existing ones.
Many types of threats have come to light in the recent past, each requiring a unique response. This year Kaspersky has focused on strengthening their defences against network exploits like the deadly EternalBlue used by malicious software such as WannaCry or SMBloris. Exploits like these can allow malware to spread inevitably throughout the network, infecting any unprotected device in its path making ironclad protection against such threats vital.
During the press conference, Mr. Shivshankar Kharade, Tangible Sales Manager, Kaspersky (South Asia) spoke about the updates in the latest versions and why they are necessary in today's global cybersecurity landscape. He said "Our main products for consumers are Kaspersky Antivirus, Kaspersky Internet Security (for Windows, Android and Mac) and Kaspersky Total Security. The 2020 versions of all of these got new features and updates that make them faster and more secure to help us build a safer world together with you".
Kaspersky is all set to secure Sri Lanka with their new motto, 'Bring on the Future' and 'Building a safer world' with the help of their distributor SATL. The mission is to blaze a path towards a brighter tomorrow, a future in which everyone can trust innovations- because Kaspersky is protecting them.
"South Asian Technologies is proud to launch the 2020 version of Kaspersky, which is one the key products in our portfolio. Our wide sales and distribution arms are dedicated to ensure the best of all island sales, with a powerful after sales service. Together with the trusted global brand, SATL will ensure creating a safer and secure digital infrastructure," commented Sanjaya Padmaperuma, CEO of South Asian Technologies Pvt Ltd.
Bringing the future to the IT retail market, SATL & Daraz.lk have partnered into an exclusive partnership to make the Kaspersky 2020 product range available online till the 31st of December 2019.